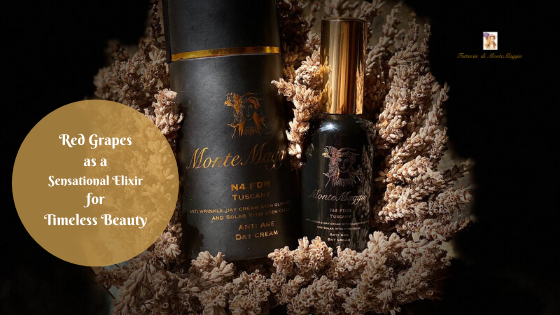 Red wine can have healing powers, not only that it heightens the mood and the social factor of enjoying good wine in good company but it can also benefit people's health.
In this crazy period of Corona-virus, it has become more important than ever to look to our inner self and be on the quest for ways to keep a healthy mind and body.
Let us discover more about the benefits of red grapes and red wine for the well-being of people
General Healing Effects of Red Wine
In this recent period, scientific research has shown that resveratrol could be considered a natural remedy against the Mers virus. This virus is similar to the SARS-Cov-2 that is the culprit causing pneumonia in people infected with Covid-19.
This substance is to be found, for example, in red wine, and in Italy, research is looking into the levels of resveratrol that are to be high especially in Aglianico. (Recently mentioned in the scientific journal Nature and thereafter in several Italian newspapers. Research has been carried out also at the Federico II University in Naples.)
Continuing with benefits to gain from drinking red wine, who hasn't read about the Sagrantino grape and its high content of polyphenols that are a natural anti-oxidant? These are substances that give protection against free radicals and thus can help to prevent a range of diseases, such as heart problems.
But did you know that red grapes can be good also for your skin?
Well, they can. Let us look closer at how…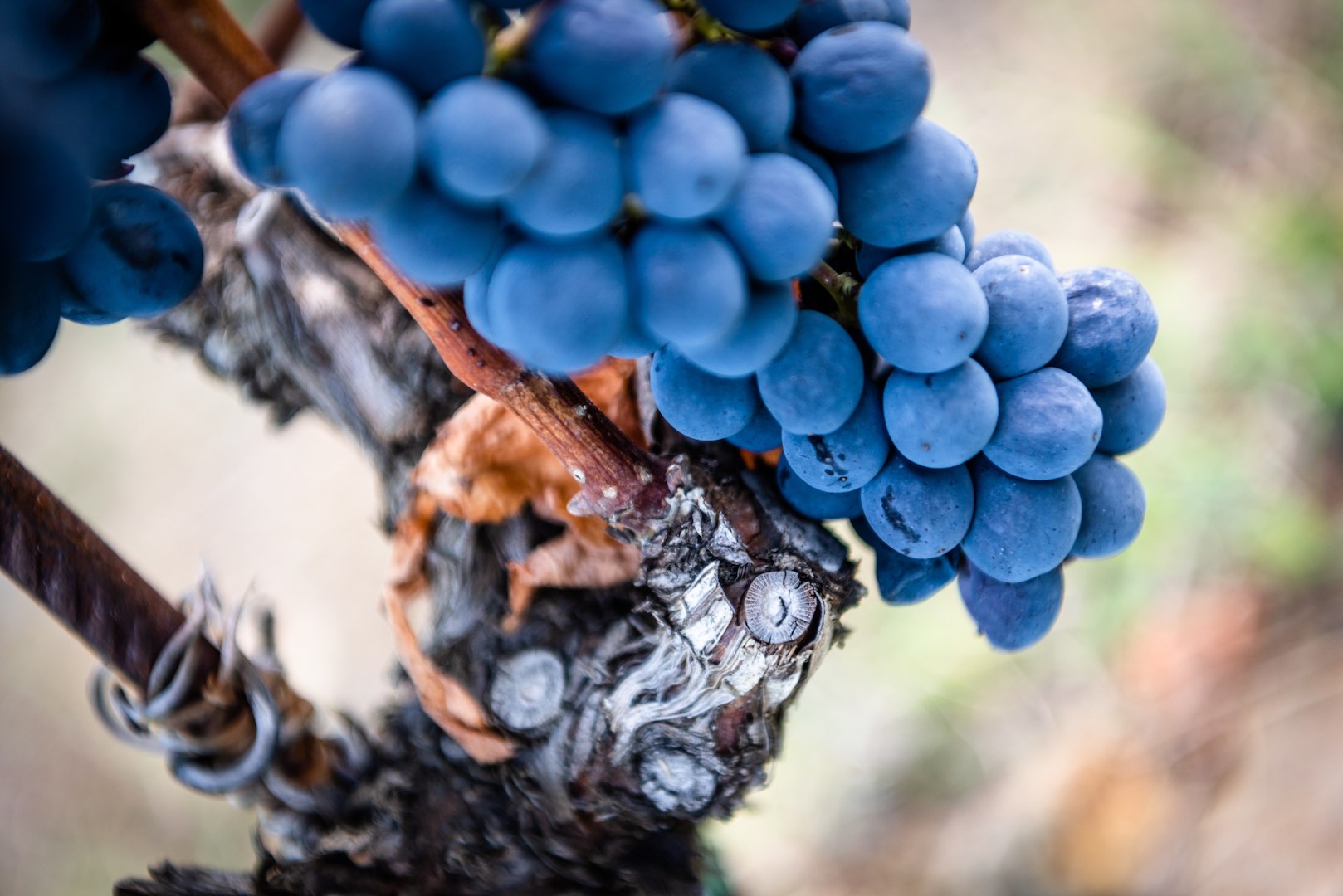 Beauty Through Red Grapes
It has been shown in the past that Solar Vitis sourced from stem cells in red grapes may strengthen the skin and protect it against aging. More precisely, the stem cells in red grapes can
support the stem cells in the skin and help them maintain their traits,
contribute to the protection of the skin cells against UV-stress.
UV is indeed the main aging factor and Solar Vitis can play an important part in preserving the skin from this strain.
The grape that generally seems to have been used for the sourcing of these stem cells is a rare type of Gamay from the Burgundy area in France. This because it is considered to have a high content of polyphenols that are good for UV protection. However, other red grapes can be used too.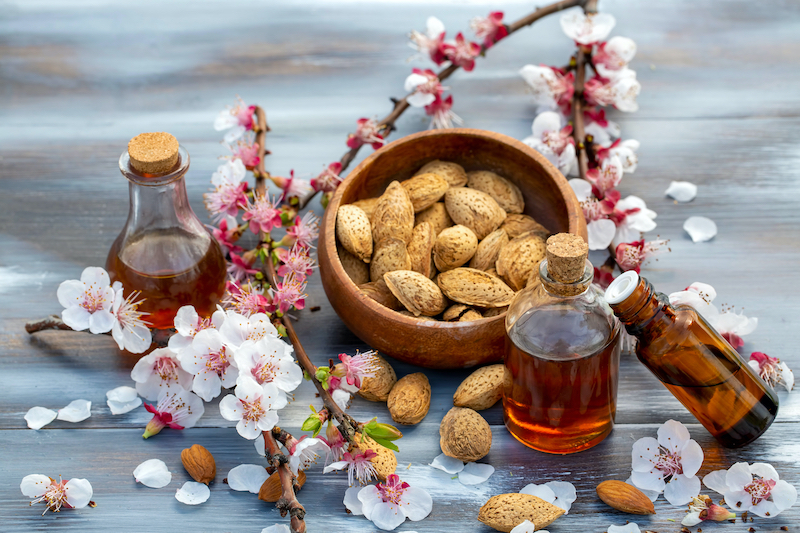 Skin Care Line at Montemaggio with Use of Red Grapes
Fattoria di Montemaggio is so much more than wine…
We go beyond just winemaking, olive oil, and grappa production to do something completely different. The winery has launched a new product line of skincare products that are based on a formula of innovative ingredients. It is not only about the stem cell concept, rather we are using a combination of ingredients such as glucuronic acid, stem cells from red grapes (Solar Vitis), essential oils, and vegetable granules.
The result is an exclusive line of cosmetic products for skin care with anti-aging effects that brings timeless beauty and overall well-being. The natural elements contain properties that have a bio-revitalizing effect on the skin.
This is not all, the skin care creams in the Montemaggio cosmetic line also:
stimulate epidermal regeneration
contribute to the preservation of a young, radiant, and compact skin
have a regenerating, reconstructive, and reactivating action
provide UV protection
have an antioxidant effect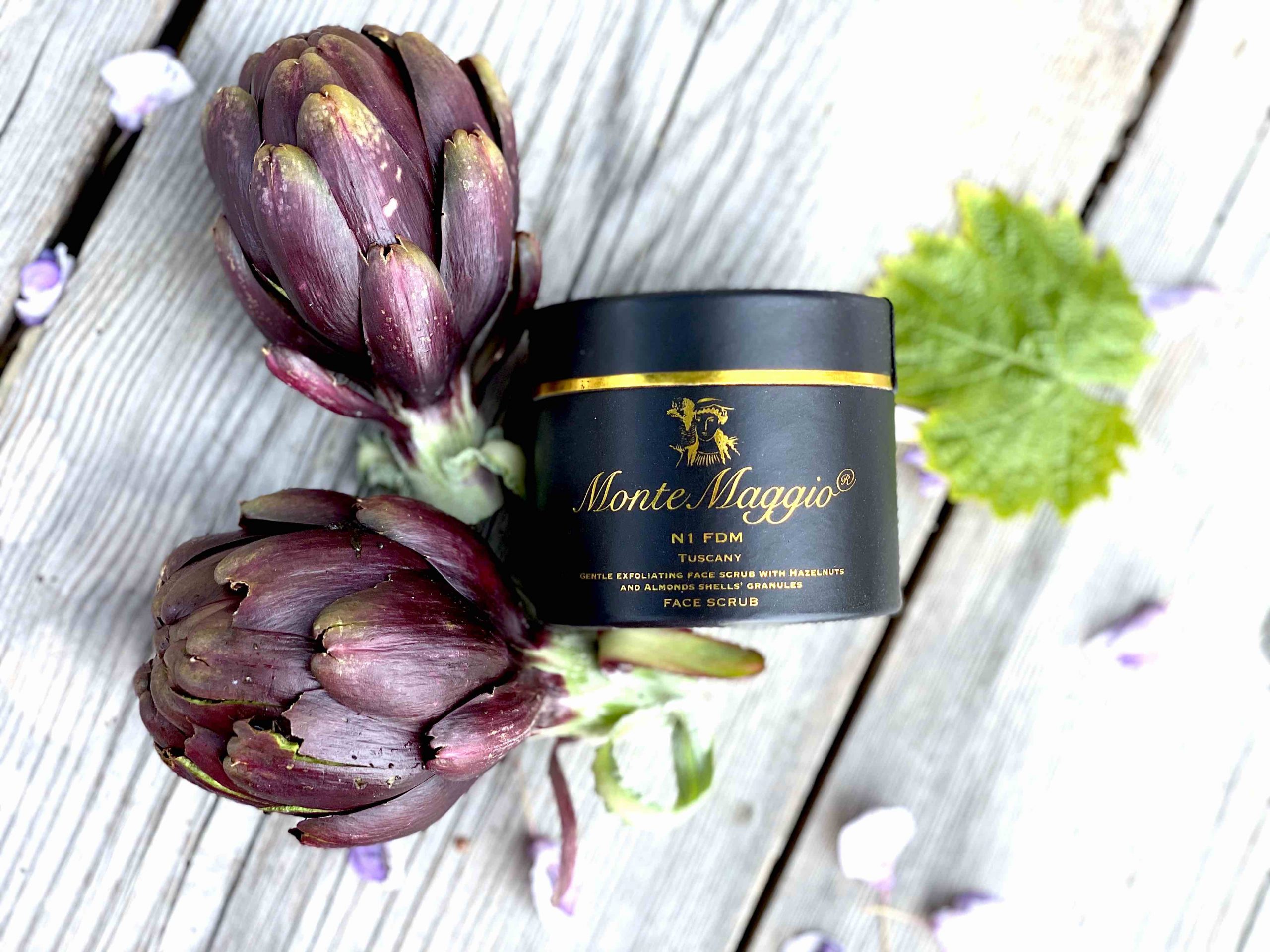 Our Cosmetic Products for Skincare
A deep cleansing face scrub with hazelnut and almond granules that is regenerating with an exfoliating action.
A cream with glucuronic acid and stem cells from red grapes with a moisturizing, elasticizing, and toning effect on the skin around the eye area.
A serum with glucuronic acid and stem cells from red grapes that smooths the skin and lightens the pigmentation. It has an anti-aging shock action on the face, neck, and décolleté.
A day cream with glucuronic acid and stem cells from red grapes that is suitable for all skin types and, especially, for mature skin. It provides protection against external agents such as cold and smog and from the sun's rays. It is a cream that is an exceptional base for make-up at the same time as it restores firmness and elasticity to the face.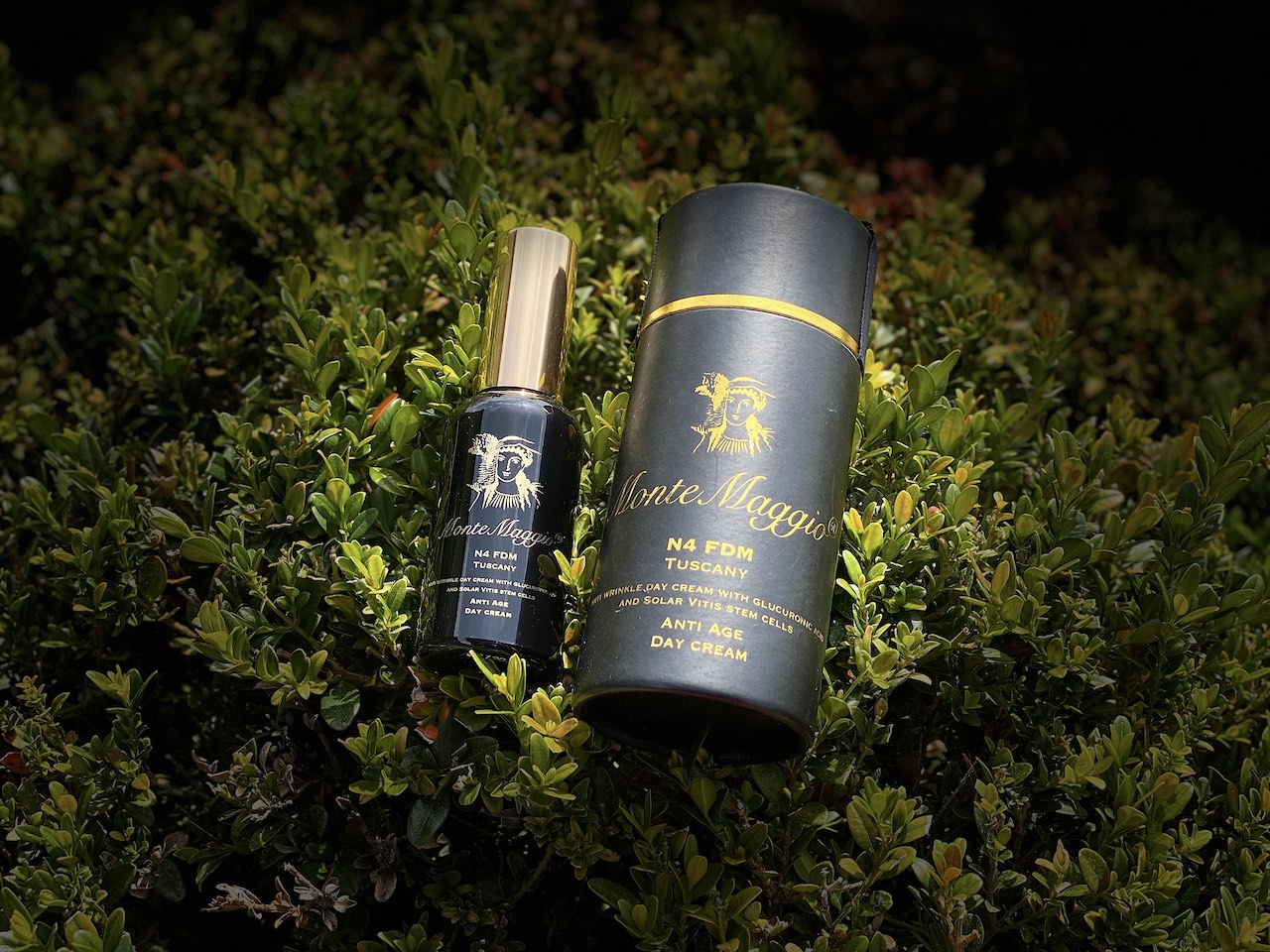 Are you curious about these natural beauty products? We hope so, please check them out and contact us with any questions.
Learn more about the organic cosmetic line for skincare by Fattoria di Montemaggio here.