Label
Chianti Classico Riserva di Montemaggio

Region
Chianti Classico Region

Wine style
Elegant, full, rich, velvet-smooth and at the same time austere and persistent with a pleasantly tannic taste. Well balanced.

Paired with
It is ideal with red meat, game and strong cheeses. An ideal companion to elaborate courses but also to essential simple dishes.
The Chianti Classico Riserva di Montemaggio is a red Tuscan wine with an intense ruby colour and a spicy perfume with a hint of wood. It has a bouquet of rich floral notes, enriched with hints of fruits, pleasantly tannic and well balanced taste with persisting presence.
It is produced from a selection of the best Sangiovese grapes that comes especially from the oldest vineyards. The elevated locations of the vineyards (from 450 to 600 metres above sea level) and the large variation in temperature between night and day gives the wine their particular bouquet.
It is worth mentioning that Sangiovese Grapes are collected from the top of each vines lines, where the grapes are the most suffering ones. The grapes for the Chianti Classico are usually take in the middle and for Rose di Montemaggio at the very bottom. We usually wait for the last possible moment in October for the grapes to reach optimum level of maturity in order to obtain perfect Chianti Classico Riserva in the future.
Other details
The Sangiovese grapes are harvested in the second half of October and the Merlot at the end of September. Following a careful selection of the best grapes (that are left on the plant for longer) fermentation lasts for long time and takes place at controlled temperature (less than 26°C) in conical wood trunk vats. Malolactic fermentation takes place in stain- less steel and wooden vats. Thereafter for few months, maturation takes place in large barrels and in tonneaux (5 Hl). Current vintage being sold at the moment is 2013, which is perfect to be enjoyed right now.
Awards
Prague Regional Champion Awards 2017
Decanter Asia Wine Awards 2016
Decanter World Wine Awards 2016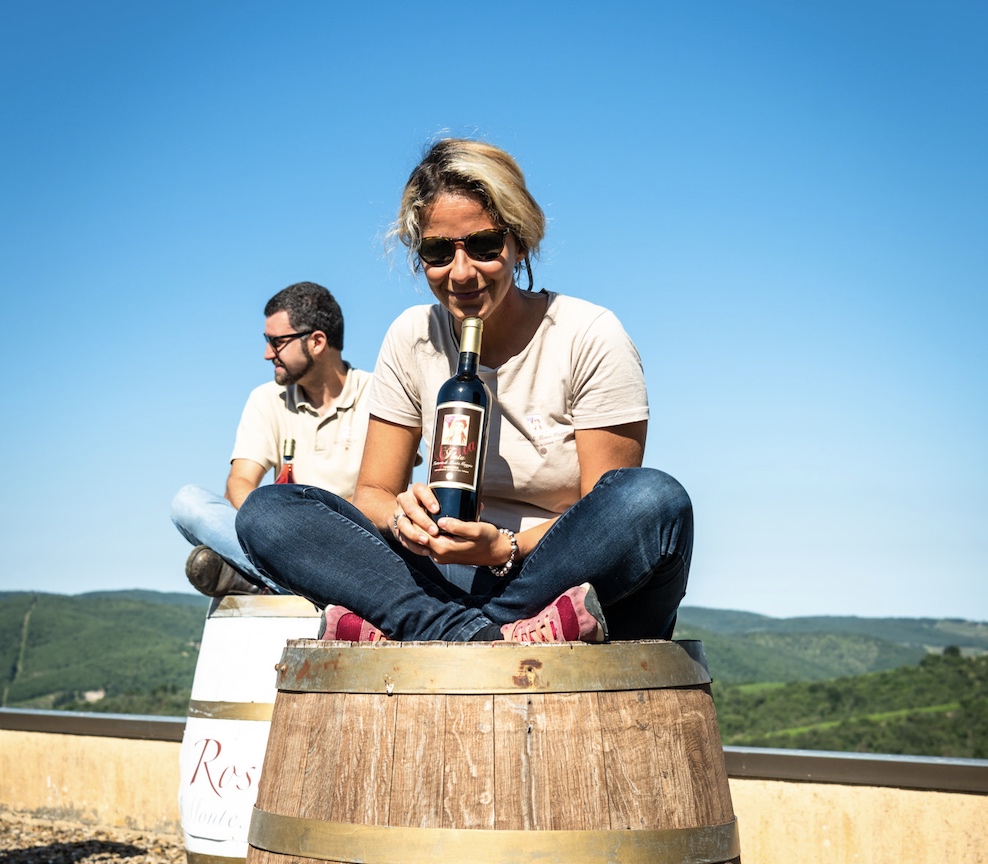 Note from our winemakers
Ilaria Anichini - Agronomist
Grape Variety: Mainly Sangiovese with a pinch of Merlot. Growing system: Predominantly Spurred Cordon, Alberello and Guyot Bush systems. Refinement: at least 1 year in the bottle Colour: Intense and profound ruby red, tending to gain the colour of granate with aging. Nose: An intense and elegant bouquet, mineral, spiced with the wild, earthy, leathery notes of the typical Sangiovese grapes, enriched with a pinch of red fruit. Ideal serving temperature: 16-18°C. Preferably opened an hour beforehand.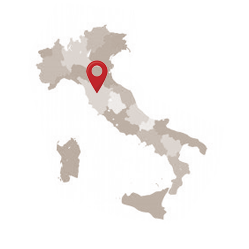 The Chianti region
The Chianti region in Tuscany, Italy, has a rich history, a reputation that has made a dramatic roller coaster ride and, ultimately, the ability to produce incredible wines with phenomenal value.
Chianti is considered the world's first bounded wine region - a title that dates back to 1716, a time when the Republic of Florence was flourishing and had a hold on much of the wealth of Central Europe.
When the wine was first produced in Chianti, documents indicate that it was a white wine. Only in 1872 was the first mention of the modern version of Chianti wine established, with a letter indicating that Chianti had to be made with at least 70% from Sangiovese, and the other 30% from Canaiolo grapes or a white grape to soften the power of Sangiovese.
The Chianti Classico appellation has some disagreement and confusion in its origin, which ultimately has an effect on the fame of the product.  The origin of Chianti Classico was born when an increasing number of producers of inferior quality began to distribute wine under the name Chianti and the boundaries of where Chianti was located became increasingly unclear.
In 1924 a group of producers came together to create the Chianti Classico Consortium in an attempt to protect the quality and heritage of the original Chianti wines. The original Chianti region - now called Chianti Classico - covers 17,640 hectares and extends from just south of Florence to just north of Siena. For reference, the entire Chianti region amounts to 177,500 acres.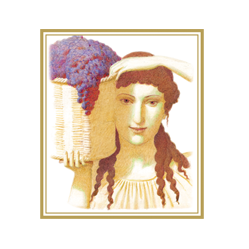 The Story Behind The Label
Fattoria di Montemaggio's mission is the result of the passion, love, and dedication of all the people that so far have worked here every day and it is also the dream come true of two women: Valeria Zavadnikova, the young owner of the Fattoria, whose passion for wine has brought her to learn everything about it and transform this passion into a real job, and Ilaria Anichini, an agronomist and the director of the winery that has worked here since 2005.
It is not a coincidence that the image and logo of Montemaggio are represented by a young Etruscan woman with a basket of grapes on her head. The idea was to create an image - a brand, that would be able to bring together all the most important values that Montemaggio holds dear: tradition, history, passion, heritage, leadership  and value of women in our society. Etruscans, being such ancient people cultivated wines all those centuries ago and lived by this fundamental principles and gave a lot of importance and liberties to women in their society to be equally important standing next to man.
As for Montemaggio, a graphic designer Marina Zimoglyad took inspiration from the painting created for Montemaggio by her husband Andrey Remnev, who is a well-known and much appreciated Russian painter.