We proudly partner with locally owned shops and makers in the Chianti region that share our artisan philosophy. From old-world Italian goods to regional hospitality, make your experience the most and visit them while in Tuscany.
Rooted in Italian tradition, Fattoria di Montemaggio collaborates with local partners and purveyors that share the same mission, passion, and commitment in the work they do, and in the products and services they offer. 

To highlight some of our most important partnerships and collaborations in Chianti, we've pulled together a list of local favorites of Montemaggio worth exploring during your visit to our beautiful region of wine country:

RADDA IN CHIANTI (SI)
Ristorante la Bottega di Volpaia
Ristorante la Bottega di Volpaia
Arrive in the old town square of Volpaia and you will come across a charming building with a restaurant named "La Bottega" (the cellar) on one side and a wine bar, "Bar-Ucci," on the other.
A Volpaia staple, La Bottega is owned and operated by the Barucci family – famous for eagerly greeting visitors with the same warmth shared with family and longtime friends. Papa Oriano works year-round to produce the finest seasoned pork and vegetables. Mama Gina – a mixture of joy, wisdom, experience – is an unrivaled master in the kitchen of the bottega. Her homemade pasta is known to enchant visitors along with her famous "ribollita" (a hearty vegetable soup) and other tasty Barucci family recipes. Experience charm and authenticity in the simplicity of this old world atmosphere of Bar-Ucci. Rich in Chianti tradition, Carla, the eldest daughter, encourages guests to create unforgettable moments with Barucci dishes that have been passed on from generation to generation. Distinct flavors and savory traditional recipes are the lifeblood of this family's establishment.
It's this great passion for Chianti culinary traditions that have led Carla to research centuries-old cooking methods that she shares with others through Chianti-centric cooking classes.
Bar Ucci
Situated in the main square of Volpaia in Radda in Chianti, Bar Ucci is located directly behind the historic fountain, which old farmers called "l'abbeveratoio". It was there where the cows, goats and sheep drank water during the hot summer days. During this time Bar Ucci used to be a stall and on the entrance, to this day, you can still see a big arch that reveals this history. Fast-forward to modern day and it has evolved into a wine bar where guests are bound to find a selection of distinct varietals from the local area of Radda in Chianti (including our own Fattoria di Montemaggio label), Panzano in Chianti, and other small villages nearby.
La Bottega di Giovannino
Located in the historic center, Giovannino and family welcome guests to La Bottega di Giovannino with their warmth and cheerfulness. 
Offering unique and cozy apartments and guest rooms (each equipped with private bathrooms), La Bottega boasts a splendid panoramic view of the surrounding countryside. La Bottega di Giovannino is a wonderful place to land before or after a visit to Fattoria di Montemaggio.
Casa Porciatti e Enoteca di Casa Porciatti
This traditional grocery + butcher + salumeria shop first opened in 1965 in Radda in Chianti. Luciano, together with his sister Anna, continues to produce an outstanding variety of regional "salumi" (cured meats) that are Chianti produced and follow the traditional methods of past generations. The art and craft of the Chianti "norcino" worker (deli worker) were inherited by Luciano's father Gigi – a norcino that dedicated all his life to this craft and process of producing fine cured meats. Here shop visitors can discover unique products such as soprassata, buristo, sbriciolona, capocollo, salame, prosciutto, and the regionally famous Tuna of Radda, Lardone di Radda, and Mortadella del Chianti. These Tuscan specialties are prepared with attention and care and are best enjoyed with housemate crostini (finely sliced toast), meatloaf also known as polpettone, meat skewers, duck in porchetta (Italian spit-roasted pork),stracotto del Chianti (stew) and much more.
Hotel Villa Campomaggio
This hotel is located in an enchanting area of Chianti surrounded by vineyards and woods in a noble villa dating back to the XVIII century and situated on top of the Chianti hills. Villa Campomaggio's hotel offers guests a panoramic view much beloved by poets of the past, keen attention to detail, an elegant and hospitable atmosphere for a truly unique and unforgettable Tuscan experience. The hotel has classic rooms and luxury suites, private flats for up to 6 people and a fantastic spa that is located in the old cellars of the hotel only further complemented by the breath-taking view of the Chianti vineyards.
Decori nel Tempo – Radda in Chianti
The shop "Decori nel Tempo" is the studio of Italian artisans David and Silvia Matassini where they create high value handmade crafted objects with passion, taste, and originality. It is a special place in Radda in Chianti for anyone with a love of arts and crafts. Decori nel Tempo sells original paintings, one-of-a-kind clothes, accessories, hand-made pottery, and custom items of great artistic value and design made locally in the heart of Tuscany.
Macelleria e Enoteca Rocchigiani Daniele
A true local favorite – this salumeria + market also known as Macelleria Rocchigiani is a wonderful place to land for a quick roadside bite or for picking up an artisan product or two. Their selection of salumeria is robust and paired with other delectable offerings.
via Roma 9
53017 Radda in chianti (SI)
Bar Enoteca Dante Alighieri
An inviting stop on the way to Radda or on the road home, Bar Enoteca offers a full menu of dishes along with wine, coffee, and pastries. The perfect place to rest for an enjoyable bite and Radda hospitality.
Piazza Dante Alighieri, 1
53017 Radda in Chianti (SI)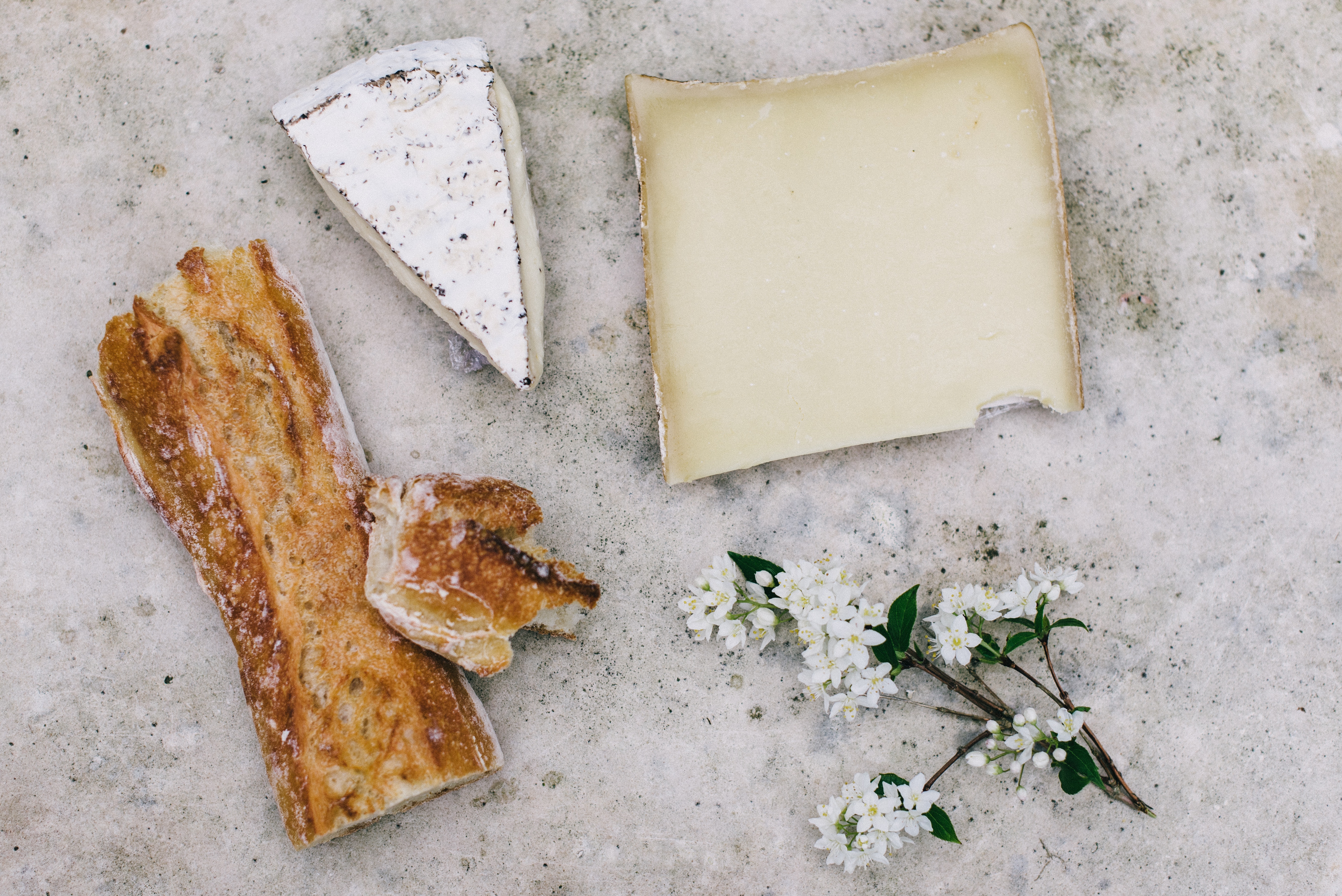 GREVE IN CHIANTI (SI)
Ristoro di Lamole
A trip to Ristoro Di Lamole is nothing short of an unforgettable culinary experience. The expertly crafted dishes, tastes and smells, and hospitality are truly unrivaled. Soak in Ristoro Di Lamole's panoramic view from the terrace and enjoy the traditional Tuscan menu – reflecting the tastes and smells of the region with a little something for everyone.
Macelleria Falorni
Dating back more than a century, Marcelleria Falorni was founded in Greve in Chianti in Florence in 1806. This small butcher shop has hosted 9 generations of butchers and is responsible for producing some of the best salumi in Chianti. Traditional methods and recipes are often passed from father to son. The institution that is Macelleria Farloni is a well-known brand not only in Italy but worldwide as well.
Le Cetinelle
The B&B "Le Cetinelle" is an Italian corner of paradise that is situated in a historic, charming Tuscan farmhouse of the 500s surrounded by vineyards, olive trees, and lush woods. Owners Simonetta and Luca renovated this house with creativity and taste to make it a very special and cozy place for guests to come and enjoy a getaway. The B&B is at 600 metres above the sea level that offers a balmy and refreshing retreat during the heat of our Tuscan summers. Le Cetinelle's estate boasts a beautiful garden, a swimming pool with an astonishing view and 6 rooms with a private bathroom, kitchen and living room with its own in-suite fireplace.
Macelleria Ceccatelli Gabbriella e Paolo di Fagotti
Settled in the main square of the old town, Macelleria Ceccatelli's salumeria and butcher shop is family-owned and operated the same way it has been for decades. With traditional cuts of meat and cured salumi, this shop is a special treat. To connect with the warm and friendly owners – Gabbriella and Paolo – is worth the trip alone.
Piazza Matteotti Giacomo 45 50022
Greve in Chianti (Fi)
Tel: 055853062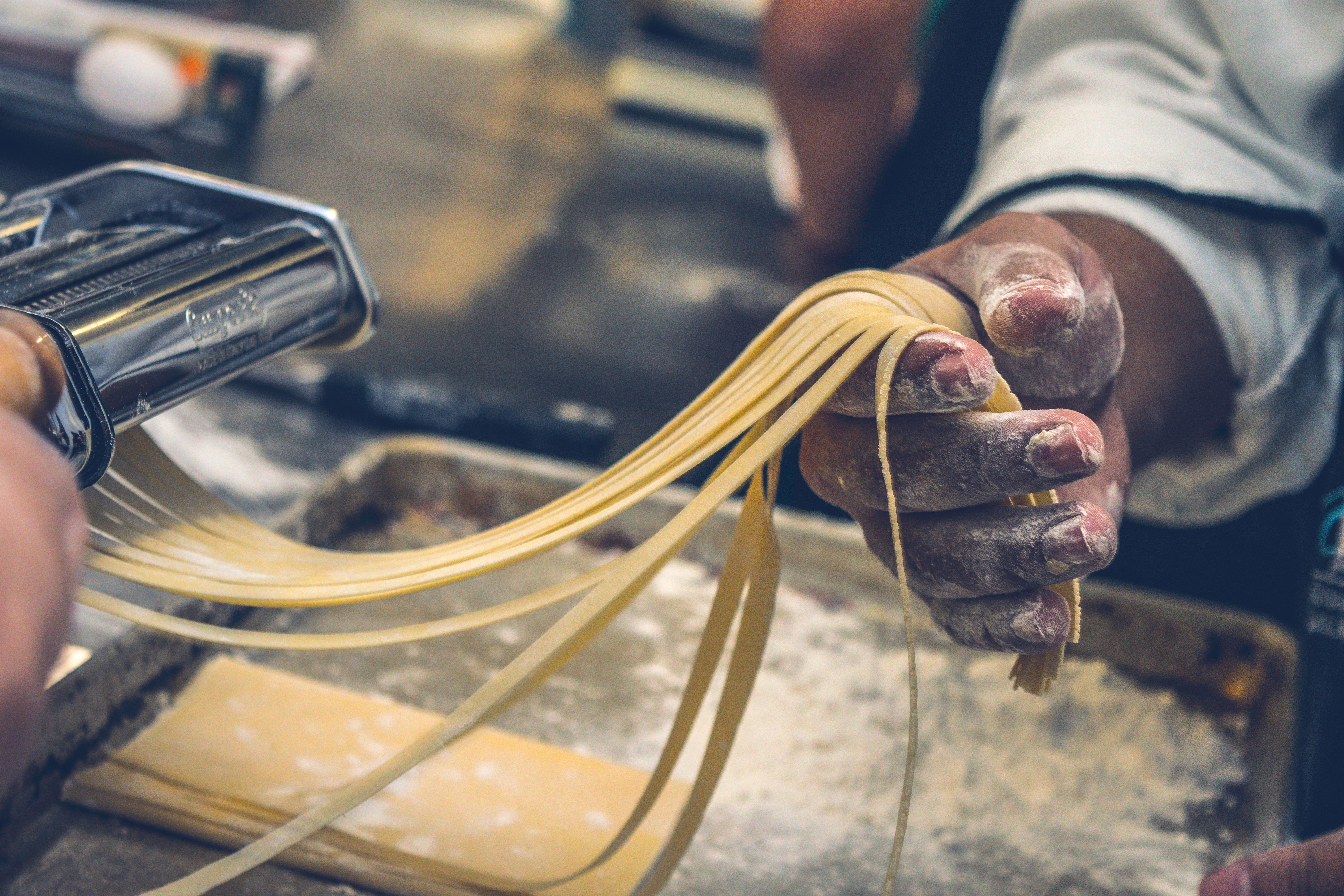 PANZANO IN CHIANTI
Dario Ceccini – McDario – Panzano in Chianti
The local butcher shop of Panzano in Chianti belongs to Dario Cecchini and is a jewel. Dario Cecchini has butchered for 38 years and in these years he has worked with dedication and passion to offer the best products of his region. In his shop, you can buy the finest meats including pork, lamb and beef. Dario also owns 3 restaurants at Panzano: "Officina della Bistecca", "Solociccia", and "Dario Doc". "Officina della Bistecca" is the reign of the Florentine Steak and its sisters "Costata" and "Panzanese" meat. At the Officina and Solociccia, guests are seated community style with other diners and are offered to choose amongst a number of recommended set menus at a fixed price. Solociccino is open only at lunchtime. There are some special offerings and things to know before you go: children under 10 and seniors above 90 years old pay half price; seating is community-style meaning you share the table with other guests; and you can even bring your own wine! Dario Doc is a restaurant that offers 'good food at a good price' with 3 set menus open Monday – Saturday, 12-3PM.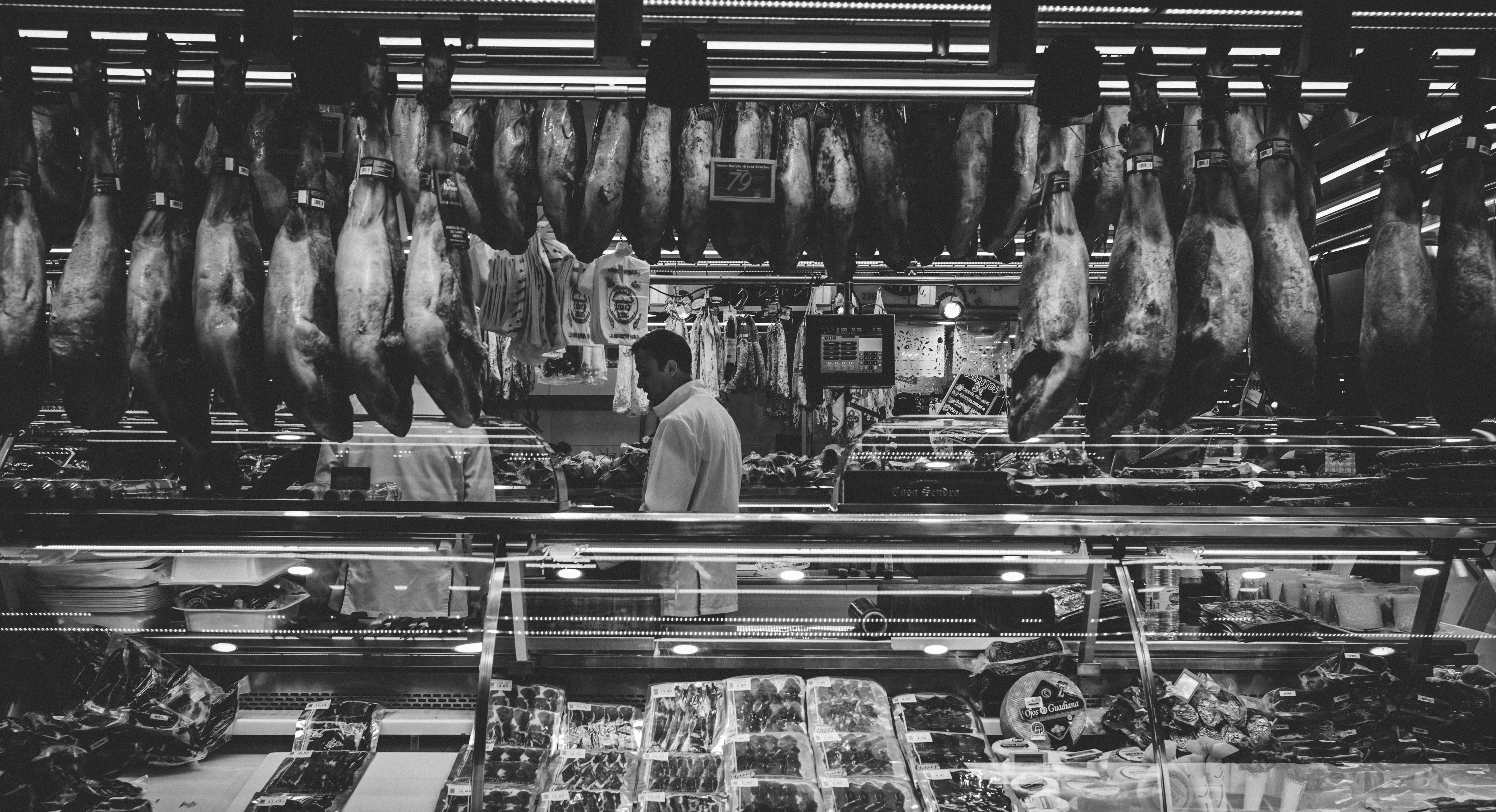 FIRENZE
Ristorante il Santo Bevitore
Santo Bevitore is a restaurant in the heart of Florence, which merges traditional elements of the Italian cuisine with a contemporary taste engaging its guest into a special journey of their senses. With ample wines, Italian cheeses, cured meats, and other classic favorites – Santo Bevitore is a top destination of Firenze of Florence.
Mercato Centrale Firenze
The central market in Florence is a unique and original site where craftsmen and traditional shopkeepers offer authentic, Italian-made products. Mercato Centrale Firenze's architecture is textured with a mix of iron, glass and cast iron and was built in 1874 by the famous architect Giuseppe Mengoni. This space was designed by Umberto Montano e Claudio Cardini and was inaugurated in the spring of 2014. At this renowned market, you can find Tuscan products of all kinds including pastries, bread, fish, meatballs, vegetables, butchered meat, buffalo mozzarella, cheese, chocolate, ice creams, handmade pasta, wines, sandwiches, "lampredotto" a typical Florentine dish made from cow intestines. A labyrinth of a market, there are hundreds of places here to explore making it a perfect place to create your own food tour. The market is open daily from 10 am until midnight.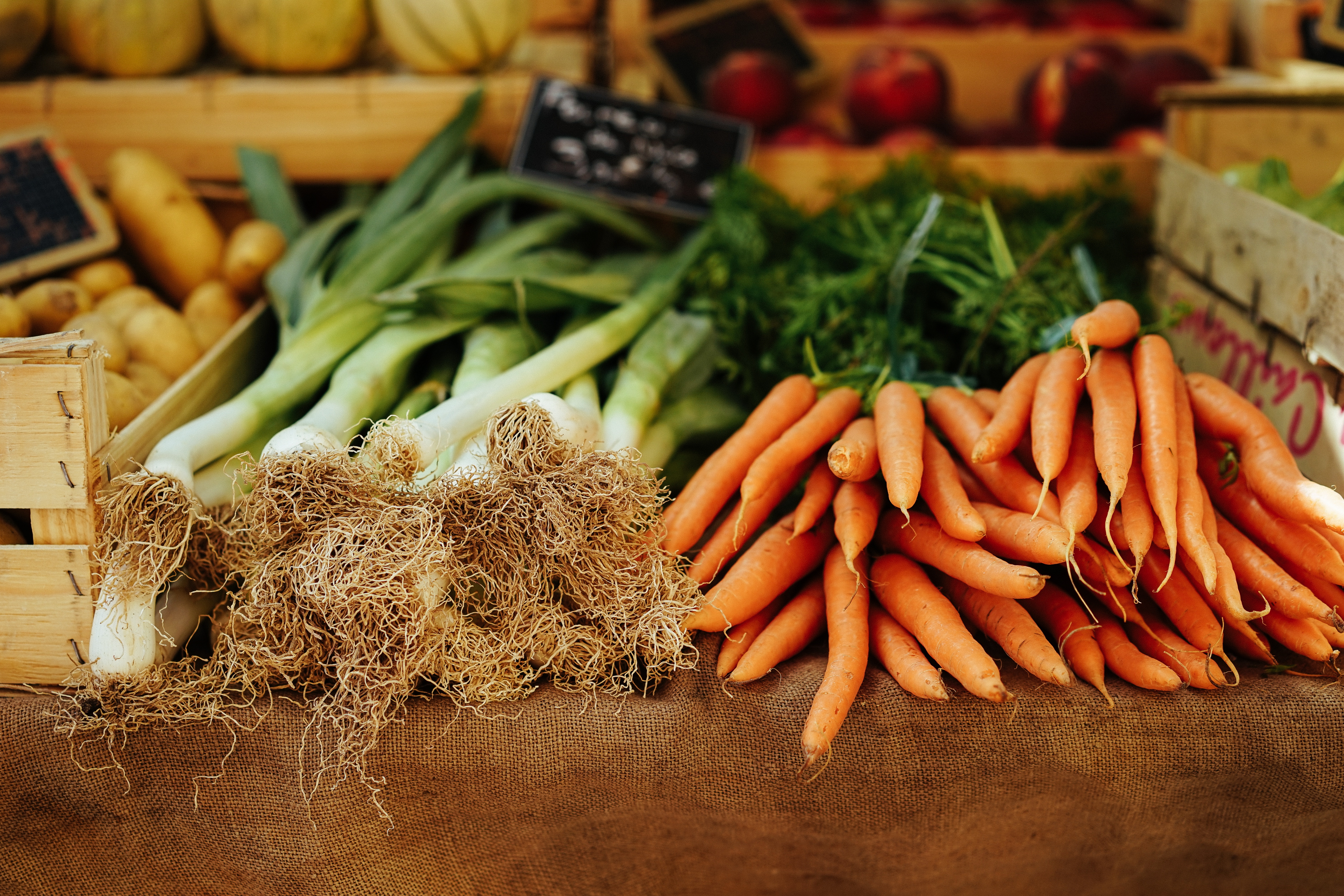 SIENA
Bar Gio'
A casual local eatery serving breakfast, lunch, dinner, and drinks. Bar Gio' sits alongside the waterfront of Monterosso and is known for its fresh offering of seafood.
Di Landi Claudio S.n.c.
Via Fegina , 92
Monterosso al Mare 19016
La Spezia
baretto5terre@libero.it
La Cantinetta Enoteca
A charming destination for anyone looking to enjoy a glass of wine and a bite to eat.
Via Domenico Cavalca 52
56126 Pisa (PI)
Tel: 050580822