N2 FDM Eye Contour Cream with Glucuronic Acid and Stem Cells from Red Grapes
The eye contour is a part of your face that is always active due to the continuous movement of the eyelids and, at the same time, less rich in collagen and elastin, which is why it easily becomes the most obvious sign of tiredness, or aging.
Stress, sleep and advancing age, especially for lighter, delicate or sensitive skin needs constant and deep hydration.  Make our eye contour cream treatment a habit and an essential part of your routine, even before menopause.
The eye contour cream by Montemaggio moisturizes, elasticizes and tones the skin around the eye area with an intensive lifting action that reduces wrinkles and small expression lines.
30ml
Ingredients
Aqua, Prunus amygdalus dulcis oil, Glyceryl stearate citrate, Isopropyl myristate, Glycerin, Cetyl alcohol, Hydrolyzed yeast extract, Dimethicone, Panthenol, Phenoxyethanol, Albizia julibrissin bark extract, Aloe barbadensis leaf juice, Lecithin, Xanthan gum, Cetyl hydroxyethylcellulose Darutoside, Polyglucuronic acid, Tocopherol, Ethylhexylglycerin, Tetrasodium glutamate diacetate, Sorbitol, Helianthus annuus seed oil, Vitis vinifera fruit cell extract, Phenoxyethanol, Caprylyl glycol, Disodium EDTA, Glyceryl caprylate.
The skin around the eyes are thinner and more fragile therefore their care have specific needs. Virtually devoid of the hydrolipidic film that protects the skin and low in sebaceous glands, the eye contour area tends to age more quickly than other areas of the face. N2 FDM Eye Contour Cream is enriched with glucuronic acid, solar vitis stem cells and Albizia julibrissin extract which helps to smooth and firm the skin around the eyes.  This exerts an anti-aging action that helps to reduce wrinkles and to lift the skin. After regular use, the skin appears more toned and younger. Win Win!  As such, Fattoria di Montemaggio's luxurious formula makes N2 FDM Eye Contour a skincare must-have.
N2 FDM Eye Contour Cream key features:
Boosts hydration
Reduces wrinkles
Lifting action
Recommended for mature skin
Firming
Detoxifying the skin
Increase the skin's UV tolerance
Fight photo-aging
For vital and healthy-looking skin
Anti-aging
Regenerating
Revitalizing
Why the Stem Cells of the Red Grape (Solar Vitis)
Stem cells extracted from red grapes, present in our day cream, facial serum and this eye contour cream, favor the improvement of peripheral circulation and have a natural regenerating, reconstructive and reactivating action on cell longevity.
The extract of vitis vinifera helps to maintain the characteristics of skin stem cells by protecting them from UV radiation, which is responsible for the skin aging process. Plant stem cells, for their proven antioxidant and protective action, are an increasingly popular ingredient in cosmetics in recent years. The main benefit they bring to the skin is the stimulus to regenerate and repair itself. This characteristic is peculiar to the stem cells that, due to their particular conformation, can completely regenerate themselves: an almost miraculous prerogative that, however, should not lead us to confuse plant tissues with human ones. In plants, in fact, these cells can allow a regeneration within the plant, while, if used in cosmetic preparations, without determining processes of self-regeneration of tissues, they bring undisputed benefits to the beauty of the skin because they counteract skin aging.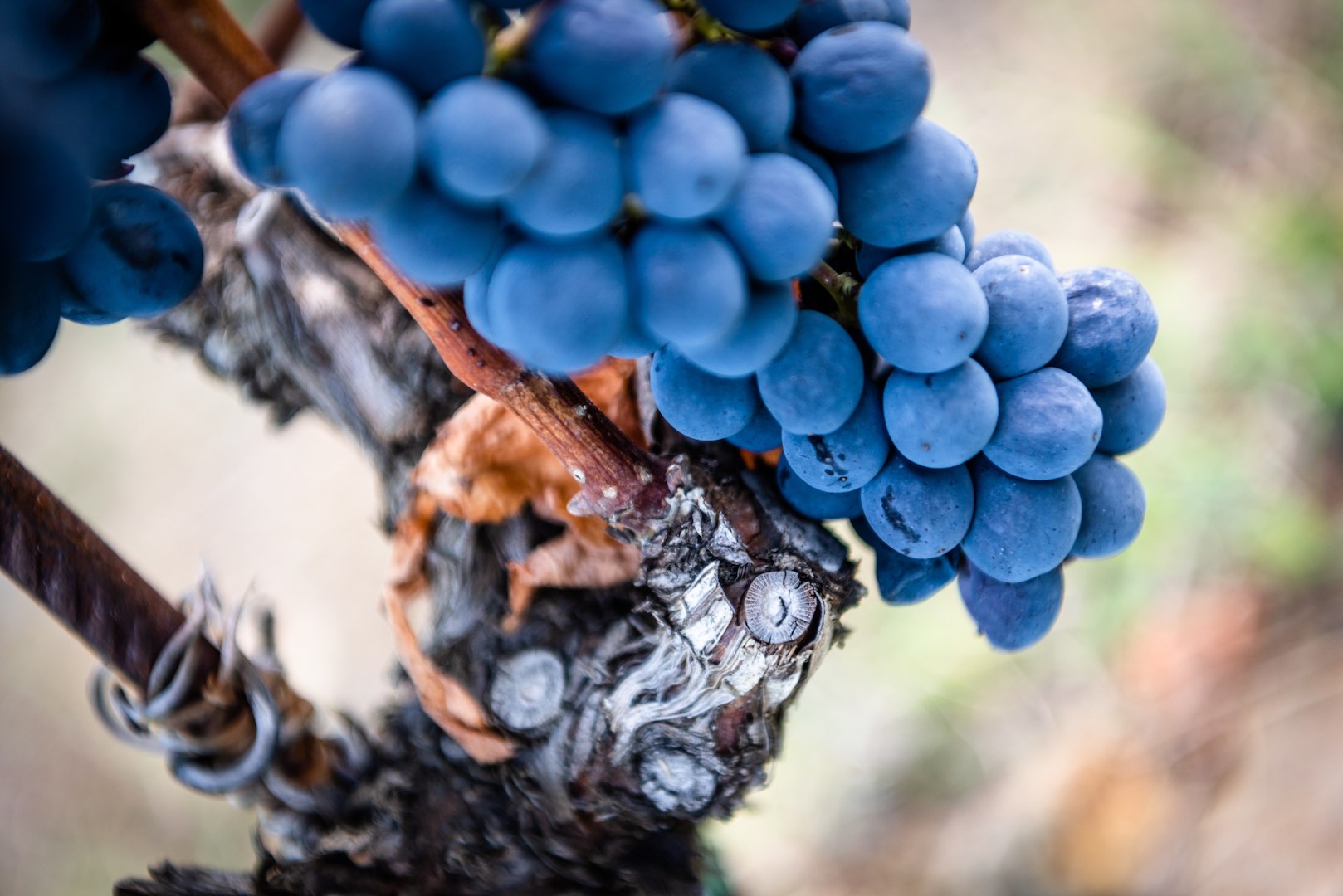 Why Albizia Julibrissin  – The Tree of Happiness
The flowers and bark of the mimosa tree (Albizia julibrissin) are among the most valued of Chinese botanicals for relieving anxiety, stress and depression. Albizia julibrissin works by improving respiration, removing the skin of toxic glycogens and increasing cellular energy, reducing the formation of the Advanced Glycation End-products pigments which is a known source of wrinkles, dull and lose skin. Albizia is an extremely powerful antioxidant – actually showed it to be six times stronger than L-ascorbic acid (vitamin C) at scavenging free radicals.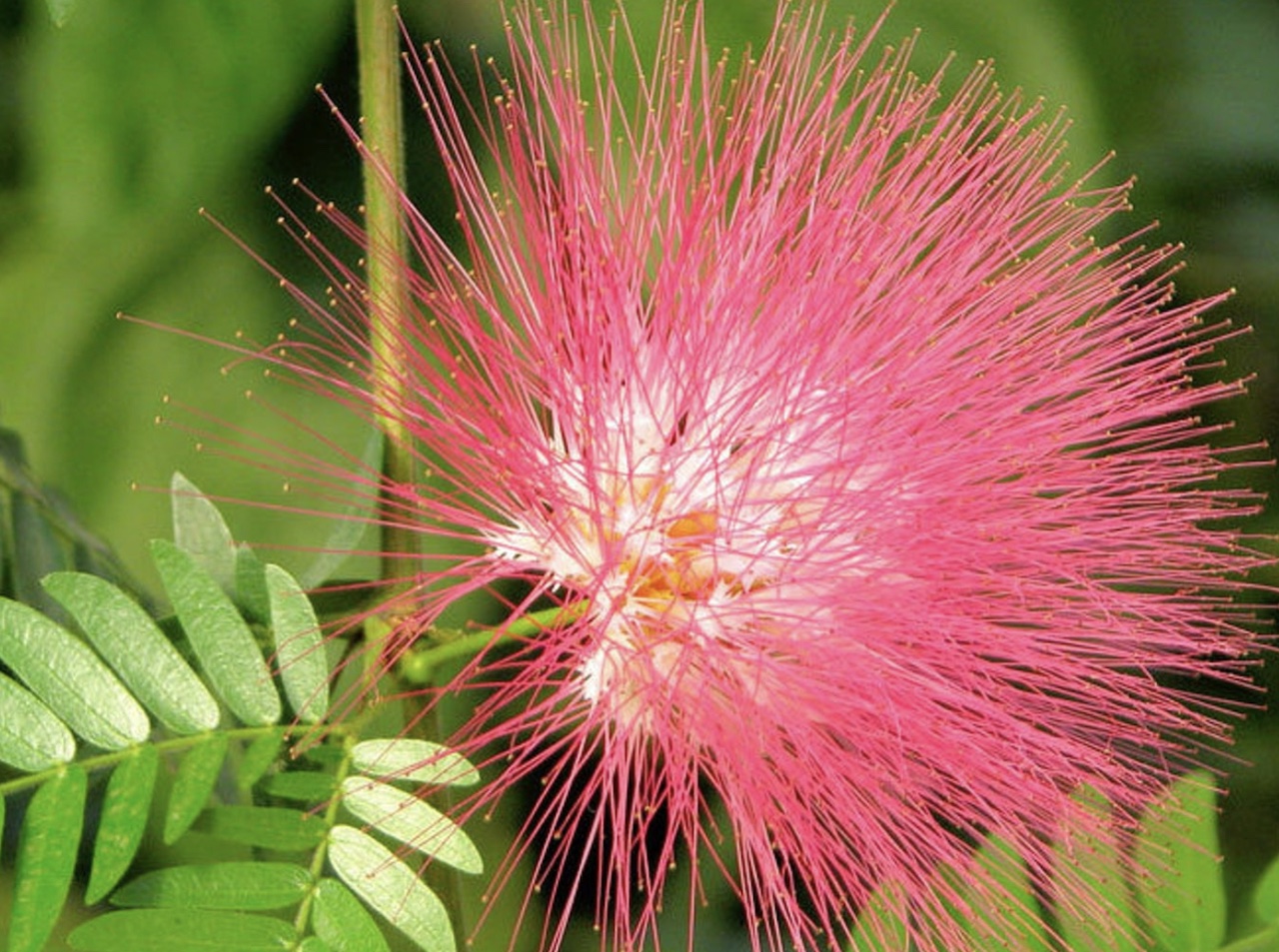 Why Glucuronic acid
Glucuronic acid, present in Montemaggio's Day Cream, Face Serum and Eye Contour Cream, is an active substance able to stimulate the synthesis of hyaluronic acid, elastin and laminin-5; this makes it possible to intervene in cell regeneration processes to promote a relaxed, elastic and compact skin. Glucuronic acid is a derivative of glucose, whose residues make up the disaccharide units belonging to the best known hyaluronic acid. This is a fundamental component of the dermis for the support and hydration of tissues, which our skin naturally produces. Over time, the concentration of hyaluronic acid present in the tissues tends to decrease and the aging process give rise to its deterioration with the appearance of wrinkles and a greater laxity of the complexion. Hyaluronic acid also determines in the connective tissue an important degree of hydration, turgidity and plasticity of the skin tissue and is arranged in such a way as to bind a considerable number of water molecules.

How to use:
Apply N2 FDM Eye Contour Cream daily, in the morning and in the evening, and gently massage into the skin in a circular motion. This anti-wrinkle, firming and moisturizing eye cream, thanks to its active ingredients, makes the skin look younger. Apply every day, generously, and allow the cream to absorb before using other products. For better results use it in conjunction with the face serum, day cream and facial scrub – Fattoria di Montemaggio's other beauty creme products.
Click here to browse through other Beauty Products:
Contact Us with any questions or concerns you may have about our beauty products. Don't forget to check out our wine tours, tastings and degustations or our nice variety of wines that you can buy online here!