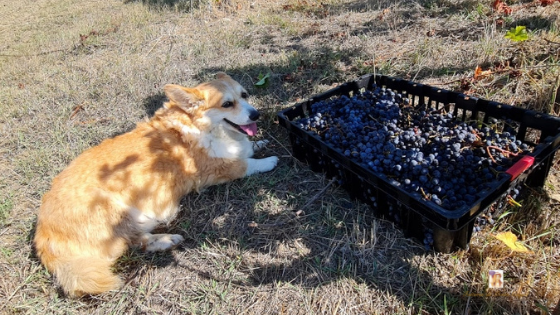 The harvest of 2021 bore signs of climatic turbulences in Europe during the past year but at Fattoria di Montemaggio the quality of the grapes brought happiness. Regarding the challenges this year, it went from the frost in April that struck mainly France, but also parts of Italy and Spain and continued to the flooding in Germany, and a very warm and dry summer overall. It has been a difficult year for vinegrowers all over Europe. How did it affect the harvest generally? Why is Fattoria di Montemaggio so happy about this vintage? Let us find out below.
The Consequences Of Climate Change
We probably all remember how 2017 was a particular year where frost hit Europe in springtime and wildfires ravaged California. This was followed by a very dry and warm summer leading to a loss of production with up to 30 or 40 percent at times. Then, 2018 and 2019 returned a bit to "normalcy" before the pandemic struck in early 2020. Due to the economical difficulties during 2020 many consortiums implemented decisions or recommendations to reduce the yield for the harvest 2020. (See our article The Quality of the Harvest 2020 Gives Hope.) However, the quality of the grapes was overall good in 2020.
This year, there have been several challenges again due to the climate situation leading, in the end, to a lower production quantity with grapes of high quality. The spring started with the frost in early April that hit France, especially, but also several areas in central and northern Italy such as Tuscany and Umbria. Germany suffered flooding in mid-July along the Ahr river leading to 65 wine estates being destroyed or damaged. The total damage to the German wine industry has been estimated to be €450 million, including damages to vineyards. (See the article Fires, frost, and floods: Europe's winegrowers brace for the worst harvest in memory in Fortune.com). If we look only at Italy, the frost followed by a very warm and dry summer and wildfires lead the harvest yield to fall by 9%.
Harvest 2021 at Fattoria di Montemaggio
Let us now talk about this year's harvest here at Fattoria di Montemaggio. We asked Ilaria, the Estate Manager at Fattoria di Montemaggio, to talk more in-depth about the recent harvest. Ilaria herself came up with a topic to discuss more in detail, that is what is meant by a good and a bad vintage.
An Easy or a Difficult Year…
What does a bad vintage mean?
Ilaria: When talking about bad vintages, it does not mean that you make bad wine in a difficult year, rather that you make a more careful selection. It means that the wineries making high-quality wine throw away more grapes to only bring the best quality grapes back to the wine cellar.
What does a good vintage mean?
Ilaria: Let me start by saying that this year is probably the best vintage I have experienced together with 2006, 2007, 2010, 2015, and 2016. Anyway, a good year means that the winemaker and the people working at the winery can be calmer because the grapes are beautiful and healthy, and the quantity is good with little to no waste.
In a normal year, I keep 5-10 people at the conveyor belt where we sort and make an ulterior selection after the selection in the vineyard. This year, we were only 2 people working at the conveyor belt because the grapes were of such good quality that we did not need to carry out a second selection process.
During the good vintages, like this one, the weather conditions are such that the grapes, in general, do not suffer any diseases and are very balanced in their maturation process. In fact, as mentioned above, an unlucky and bad year does not mean that we produce bad wine. Rather, it means that instead of producing let's say 100, you produce 50 in a bad vintage. The wineries making quality wines do indeed throw away lots of grapes to keep the quality on a high level.
See our previous article Top Wine Vintages in Chianti Classico in Tuscany.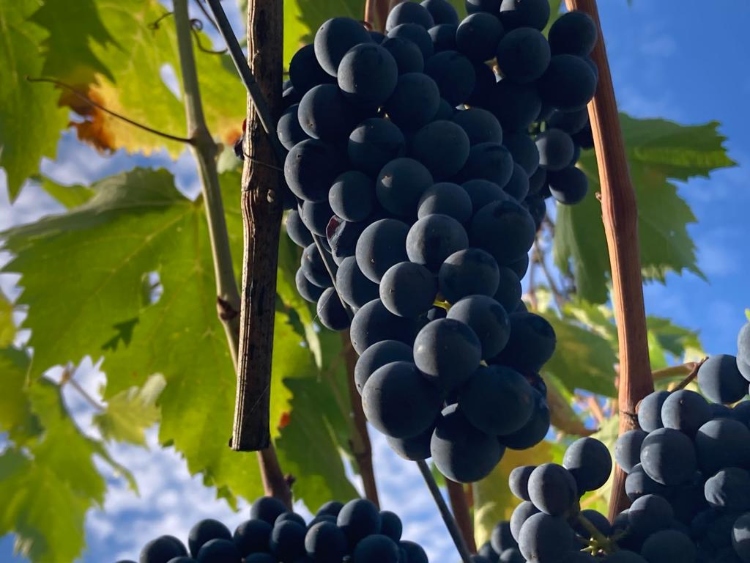 Harvest 2021 – The Production Level
Ilaria: We can read everywhere how the production level was lower during this year's harvest, but that is not the case here at Fattoria di Montemaggio. We did not have any reduction in quantity this year. Fortunately, we were not really affected by the frost. Well, yes, we had a few plants with shoots that were a bit damaged, but nothing major. The heat moves upwards luckily and we are located higher at about 500-600 meters of altitude. The frost generally hits on hillsides of medium-altitude or in the valleys. Therefore, we have not had any imbalances during this vegetative year or any abrupt changes in temperature. We have had a balanced, very good, and normal flowering, fruit set, and veraison.
See also our article How Frost Wreaked Massive Havoc On Vineyards In Europe.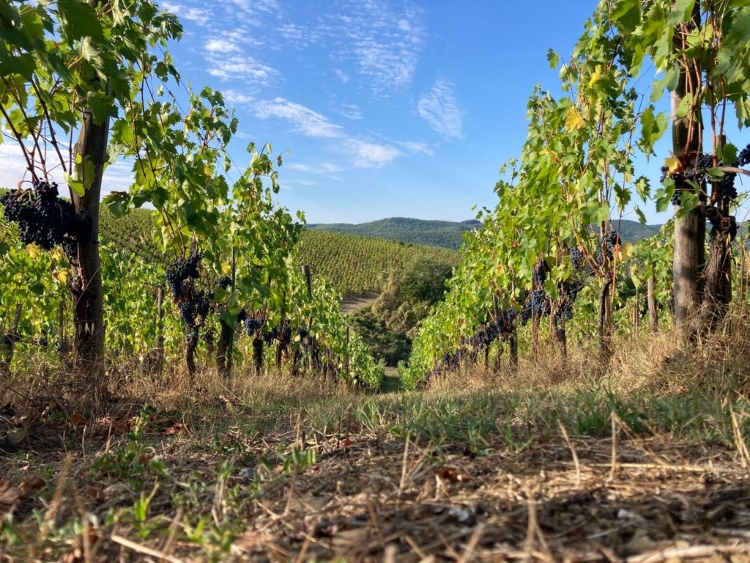 Harvest 2021 – The Quality
What About Challenges During Harvest 2021?
Ilaria: We had no particular challenges this year, as I mentioned above it was a balanced and very good year. I must say, though, that we were worried at the beginning of the year about extreme temperature changes but then the development was very satisfactory and steady during the summer. It was very warm but, still, the nights were chilly here at our altitude in Radda and the maturation progressed well. It was a season with beautiful weather up until and beyond the 20th of October. The Sangiovese thus had an optimal maturation and we started harvesting it late. This year, we will have wines that are fruit-forward, have soft tannins, and have good acidity because of the perfect diurnal range.
The Best Vintage For Quite Some Time…
That is what Ilaria says about the 2021 harvest. At Fattoria di Montemaggio there were no real disturbances due to climate changes or other diseases. Rather, they had a balanced year resulting in lovely grapes of excellent quality. On top of that, they did not have any loss in quantity either. Now, we will only wait for the wines of 2021 to be ready to drink so we can get a taste of this promising vintage.
Written by Katarina Andersson.