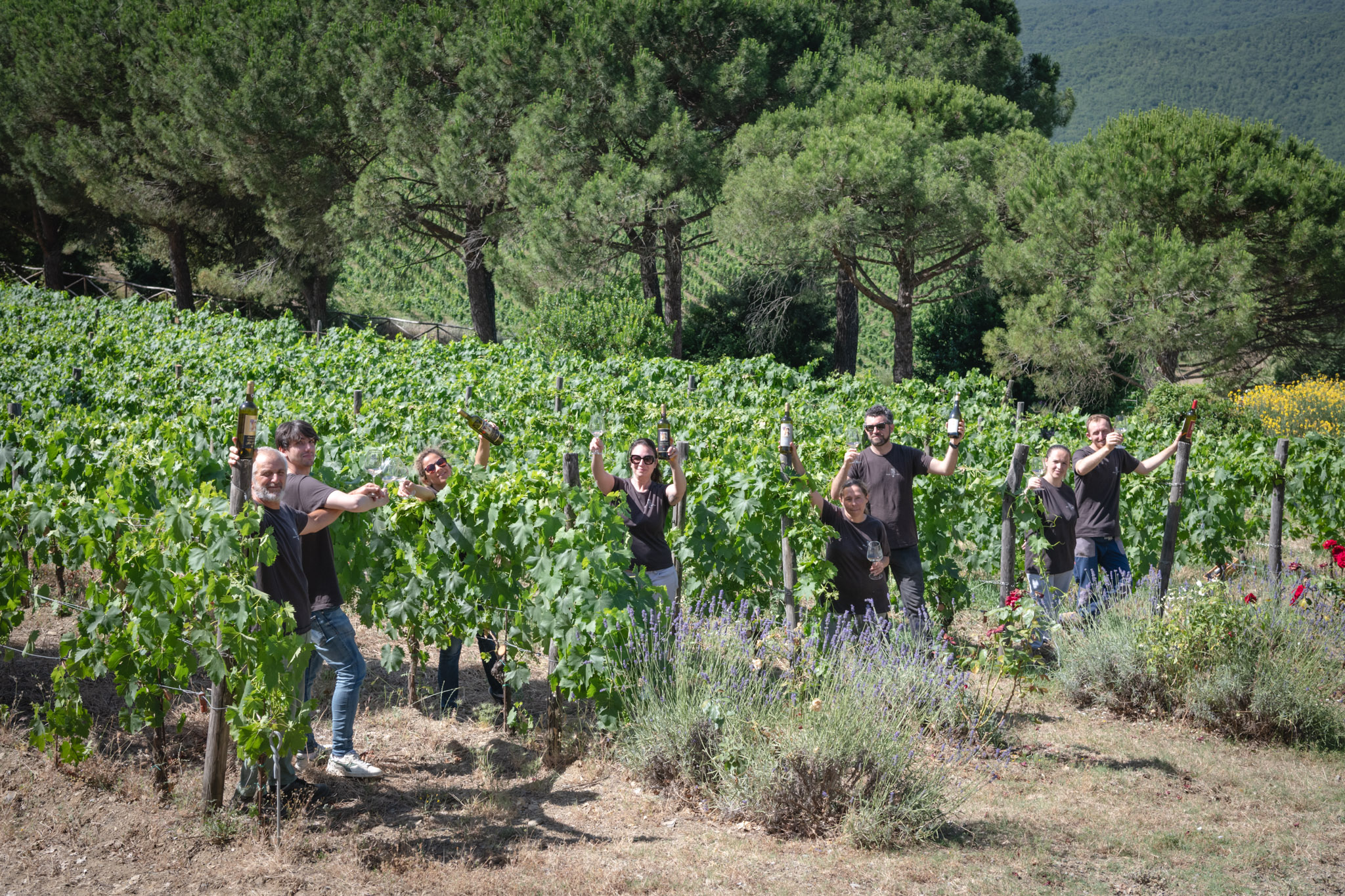 Wine is all about vintages, that is that every vintage differs from the next and gives rise to unique wines. When we say that every vintage is different, we more specifically refer to the weather conditions during the vines' vegetative year. This influences a wine's aromas, flavors, and quality which is referred to as "vintage variation". The weather also has a considerable impact on the harvest and the yield. There are some vintages that turn out much better than others and result in compelling and sensational wines.
We will look into some vintages that Ilaria, our Estate Manager, considers to have produced top wines at Fattoria di Montemaggio.
2006 in Chianti Classico, Tuscany
The weather was very hot and dry in June and July, reported Wine Spectator, putting stress on the vines. However, August was rainy and with milder temperatures followed by an Indian summer that continued well into October. Especially in Chianti Classico, there was a good diurnal range with warm days and cool nights that helped the fruit to mature longer on the plants and reach a good phenolic ripeness. This allowed for wines with more complex aromas, acidity, balance, and structure. Antonio Galloni talked in Vinous about Sangiovese wines with "opulent fruit" when young, but also with a "potential to age gracefully for many years". The only weak part, according to Galloni, was the dry tannins that were less ripe than in 2004. It has been described by many as a stunning vintage. However, Decanter rated 2006 as a good year "but not over-the-top" that still "promises wine for the long haul".
Ilaria exclaims that 2006 was an amazing vintage at Fattoria di Montemaggio. It was a very warm year, but with rain in the right moments, that resulted in the concentration of fruit and good balance. She says that they also did a careful selection of grapes that contributed to the quality of the wines. Wine Spectator quoted Carlo Ferrini in an article saying that the quantity was good in 2006, but that might have depended on the area in question. Ilaria says that they had less quantity at Fattoria di Montemaggio but with extraordinary quality. She continues to point out that it took many years of aging for the wines to be ready to drink.
2007 in Chianti Classico, Tuscany
For this vintage, Decanter rated it as a very "good vintage, bordering on five stars for some appellations." Antonio Galliani described it as an outstanding vintage during a "freakish" year in Tuscany and Italy overall with almost no winter, an inordinately warm spring followed by a cooler period slowing down the premature growth cycle a bit, the summer was then one of the warmest in several years with scorching heat and drought. The harvest in Tuscany was not as early as one had thought, wrote Wine Spectator in their report because the grapes could mature longer on the vines thanks to the good weather conditions in September and October. Wine Spectator quoted Marco Pallanti, the president of the Chianti Classico Consortium at the time, who had said that "The relatively high grade of alcohol, combined with good acidity, are pointers to a wine that will age well".
Ilaria thinks that it was just as fantastic a year as 2006 at Fattoria di Montemaggio but with a bit higher production volume. The concentration of fruit was very good even though perhaps a bit less than in 2006. She stresses that it was an easier year to manage in the vineyard, from an agronomic point of view, than in 2006 and the yield was higher. It was a year with ideal conditions that resulted in the production of great wines, according to her.
2012 in Chianti Classico, Tuscany
While it seems to have been a challenging year in many parts of Italy with cooler temperatures during fruit set and flowering followed by a dry and very warm summer (July and August), things were different in Tuscany. It was still sizzling hot and dry also in Tuscany with quantity down by 16% in Chianti Classico but, still, the quality of grapes was very good and almost "outstanding" especially in Chianti Classico, Montalcino, and Montepulciano. Rain at the beginning of September together with lower temperatures and diurnal range in temperatures helped to save the situation. Sangiovese was having a difficult time in 2012, but recovered not only thanks to the change in weather conditions but also due to its ability to withstand hard conditions. The wines of 2012 have a great "balance between alcohol, acidity, and polyphenols that convey smooth wines made of excellent grapes and a good and not extreme alcoholic content" reported the Chianti Classico Consortium themselves.
Ilaria sees it as another good vintage though not as great as 2006 and 2007. She says it was a bit of a particular year that brought out a lot of spicy notes in the wines at Fattoria di Montemaggio.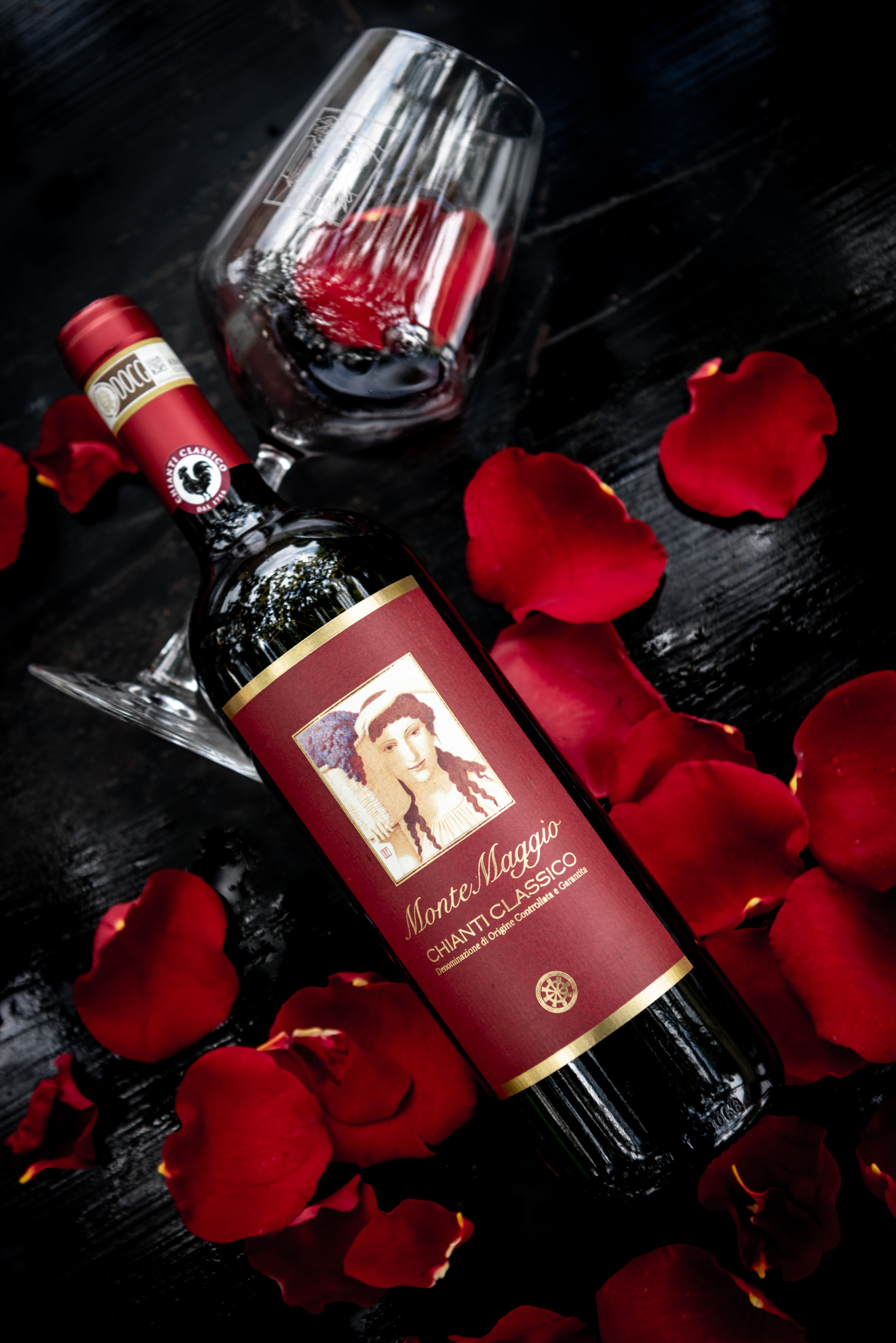 2015 in Chianti Classico, Tuscany
The Chianti Classico Consortium calls it an excellent year and Antonio Galloni refers to it as a "stellar" vintage. Overall it was a year with balanced weather conditions, i.e. a spring with nice temperatures within the range, warm summer months with little rain, and a good shift between day and night temperatures leading to well-developed budding, flowering, ripening, and veraison phases. The vintners in Tuscany had been worried after a catastrophic 2014 but in 2015 they could relax and allow themselves to be excited about the potential of this excellent vintage. Sangiovese was of exceptional quality this year and indeed resulted in "powerful and concentrated" red wines (see Wine Spectator) with finesse, "great depth, and intensity (see Antonio Galloni).
Ilaria says that 2015 was an unparalleled vintage when you look at the latest years. The grapes had the right maturation and balance, furthermore, the rain came in the right moments of the year. The only factor to comment upon was the lower quantity. All in all, it was very similar in character to the 2006 vintage.
2016 in Chianti Classico, Tuscany
2016 was another exceptional year in Tuscany, especially in the Chianti Classico area. The weather conditions are reported by the Chianti Classico Consortium as quite standard with nothing out of the ordinary. The balanced summer with no excessive heat and good temperature shifts between night and day helped the grapes to ripen well. This paved the way for wines with complex aromas, "excellent acidity", beautiful fruit, velvety tannins, and overall noteworthy harmony. In fact, the 2016 wines are considered to have remarkable aging potential.
Ilaria thinks 2016 was just as exceptional as the 2015 vintage. She compares 2015 and 2016 to the relation between the 2006 and 2007 vintages. It is still to discover the potential of 2016 as it has not been released yet at Fattoria di Montemaggio. As you might remember, the Chianti Classico wines are aged longer at Fattoria di Montemaggio before being released to the market. The idea is to have the Sangiovese reach its optimal potential.
This was an overview of the top vintages at Fattoria di Montemaggio according to Ilaria. Of course, the vintages coincide with the general opinion about top vintages in Tuscany.
Which is your favorite vintage?
Written by Katarina Andersson.