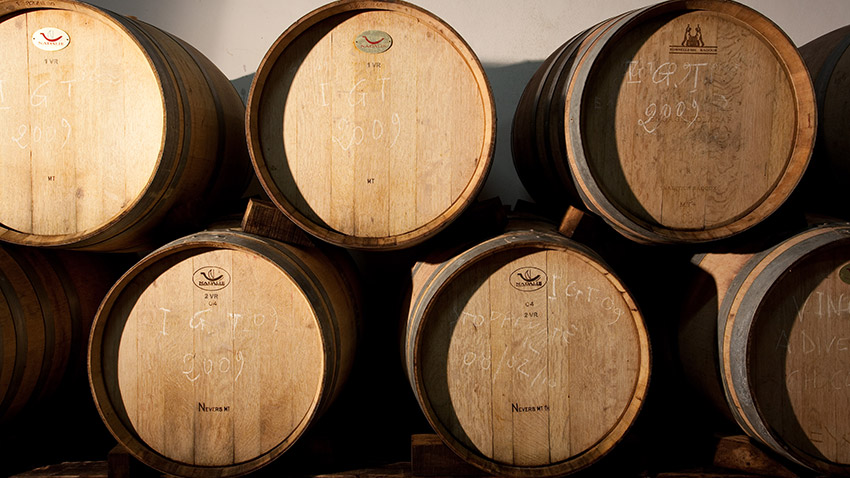 Let's unveil some interesting facts and secrets about our winery and the the wine world!
DID YOU KNOW THAT…
Leggi l'articolo in Italiano (Download the Italian article in pdf).
Montemaggio preserves its land respecting the rhythms of the countryside and practicing organic agriculture that does not introduce foreign elements in the environment but uses the eternal and perfect natural cycles to enrich and protect the vineyards. This attention to biological rhythms and respect for the land and the environment allow the company to produce 100% handmade and authentic wines and products. The winery has been organically certified since 2009. Read more>>
It is not casual that the image and logo of Montemaggio are represented with a young Etruscan woman with a basket of grapes on her head. Marina Zimoglyad had the idea and took inspiration from the painting created by his husband Andrey Remnev, famous and very appreciated Russian painter. This choice has been made to highlight the decision and determination of 2 women that have dedicated their time and commitment to the production of excellent Tuscan wines with their team of wine lovers and experts. Another reason behind this choice is the fact that the Etruscan women were considered to have an important role and were involved in every aspect of social life. Also the Etruscan were amongst the first populations to introduce the grapevine and the cultivation of the vineyards.
Pugnitello is a less known indigenous red grape variety that was introduced in Tuscany 20 years ago. It is grown in a small plantation of 3 high density vineyards terraces at Fattoria di Montemaggio and from this grape the winery produced an intense red wine called Ilaia di Montemaggio IGT. The name most probably derives from the form of its small grape bunch which looks like a fist (pugno in Italian). The decision to produce this wine was made by Valeria, the owner, that fell in love with the unique characteristics of this kind of grape and asked Ilaria, the agronomist, to make a challenging experiment. In fact, this grape is very sensitive to diseases and it requires a lot of attention and care. Read more>>
In Spain every year hundreds of people wearing white take part in a festival during which they throw wine to each other using water guns, buckets, and much more. The wine battle takes place in 2 small cities in northern Spain: Toro in the province of Zamora , which is in the northwest of Castile and Léon, and Haro that is in the northwest of La Rioja province. Read more>>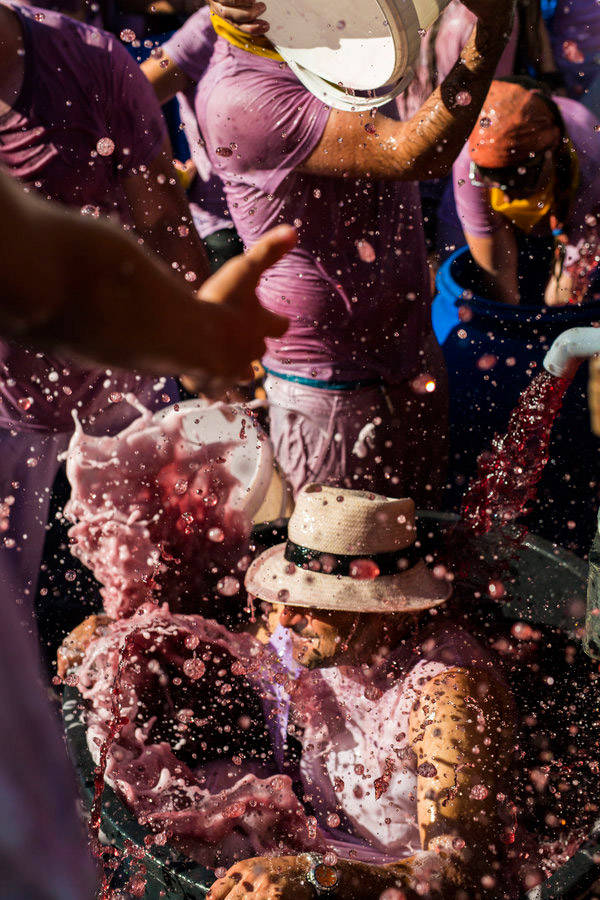 Source: Manuel Balles/Nurphoto/Getty Images/Huffingtonpost.com
Rosè wine gets its pink color from the skin of the grapes and it can have different shades of pink. Depending on the grape variety, the color can be different and you can learn to recognize the type of wine from which it has been produced by just looking at the shade. See chart below.
Our rosè wine, Rosè di Montemaggio is made from 100% Sangiovese and it has a vivid rose color with a fruity bouquet and a delightful balance.
Let's meet Denis
Denis works at Montemaggio since 2012. He loves sport, architecture, enology and travelling. Its favorite wine is Valpollicella and its favorite Italian dish is "Pici" – a hand-rolled pasta that is typical of the province of Siena in Tuscany – with cheese (cacao in Italian) and pepper. Its dream is to travel the world. In the video below you can see him while he is working hard to turn the grapes into an experimental wine that will be soon in production.
If you want to share with us some facts and secrets about your experience and knowledge of wine please leave us a comment in the box at the bottom of this page. We will love to read them. And the most interesting ones we will publish on our blog!