Label
Ilaia Di Montemaggio IGT

Region
Chianti Classico Region

Wine style
This is a very full bodied wine with an intense aroma, dark red fruits, creamy and buttery finish, spice and dark chocolate, persistent and fresh.

Paired with
Goes well with all rich and creamy pasta dishes, cured meets and cheeses, red and white meats, poultry and game!
Ilaia di Montemaggio IGT is a red Tuscan wine that is a real pearl here in Montemaggio. It is made from Pugnitello, a less known indigenous red grapes variety that was introduced in Tuscany 20 years ago. The name most probably derives from the form of its small grape bunch, which looks like a fist (pugno in Italian). The decision to produce this wine was made by Valeria, the owner that fell in love with the unique characteristics of this kind of grape and asked Ilaria, the agronomist, to make a challenging experiment. In fact, this grape is very sensitive to diseases and it requires a lot of attention and care. But the result is something you don't expect, its taste is unique and authentic with an intense aroma.
It is important to mention that this grape variety was long forgotten in the 60s and 70s, and rediscovered back again by Agricultural University of Florence. In the past grape varieties that were difficult and not producing a huge yield were discarded since quantity used to wine over the quality. In the last 20 years situation has changed in Tuscany and more and more estate choose grape varieties for the quality instead and to preserve and cherish the rich Tuscan heritage.
The name "Ilaia" is connected with "Ilaria" that means joy.
Other details
Pugnitello is grown in a small plantation of 3 high-density vineyards terraces at Fattoria di Montemaggio. Following a careful selection of the best Pugnitello grapes, fermentations takes place at a controlled temperature (not higher than 26°C) in stainless steel. After malolactic fermentation, the wine is refined in oak barrel.
The current vintage is 2016, which is for us still a young wine, it would probably benefit largely for a bit of ageing in your cellar if you like a more mature wine, however  if you young young and juicy fruits – this wine would be perfect as it is right now.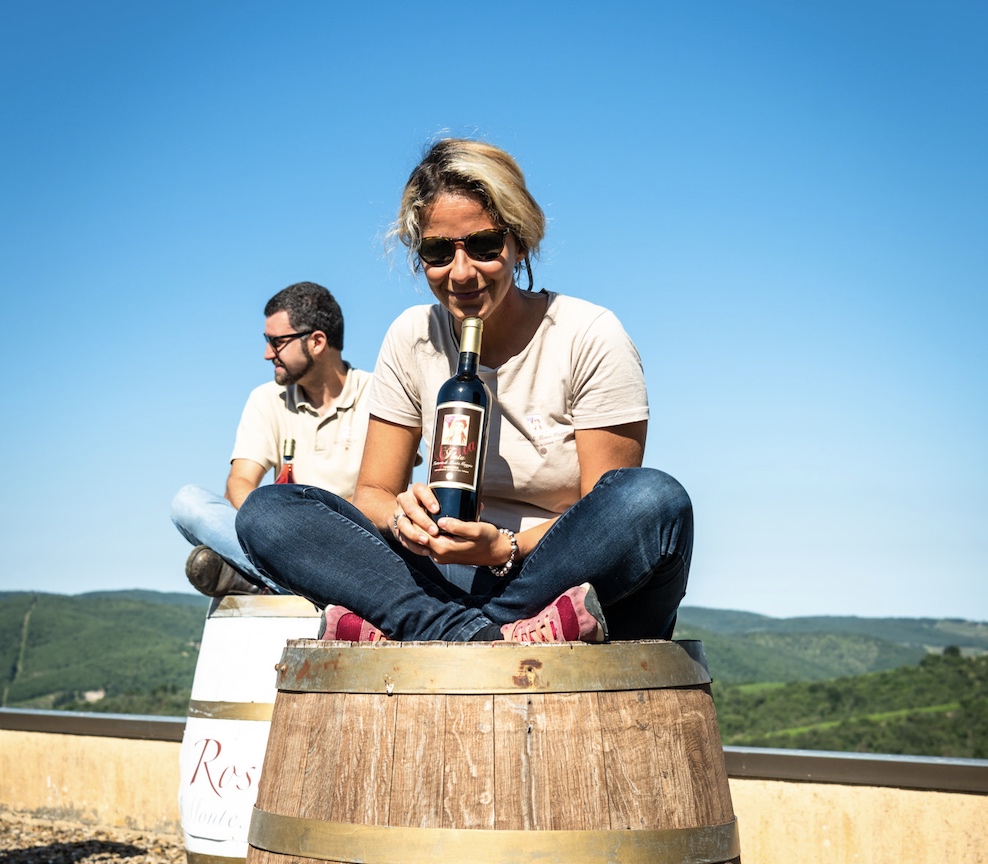 Download tasting notes
Note from our winemakers
Ilaria Anichini - Agronomist
This is a Pugnitello Grape Variety wine, cultivated in the Guyot method. Vineyards have South West exposition, and situated on 550m above the sea level. Pugnitello vines are quite late, especially at out altitude and there we often harvest even after Sangiovese towards 20th of October of each year. Manual harvest as everything at Montemaggio. Please download tasting notes for more details.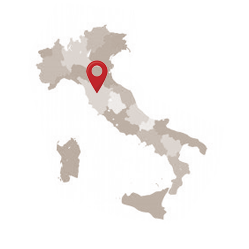 The Chianti region
The Chianti region in Tuscany, Italy, has a rich history, a reputation that has made a dramatic roller coaster ride and, ultimately, the ability to produce incredible wines with phenomenal value.
Chianti is considered the world's first bounded wine region - a title that dates back to 1716, a time when the Republic of Florence was flourishing and had a hold on much of the wealth of Central Europe.
When the wine was first produced in Chianti, documents indicate that it was a white wine. Only in 1872 was the first mention of the modern version of Chianti wine established, with a letter indicating that Chianti had to be made with at least 70% from Sangiovese, and the other 30% from Canaiolo grapes or a white grape to soften the power of Sangiovese.
The Chianti Classico appellation has some disagreement and confusion in its origin, which ultimately has an effect on the fame of the product.  The origin of Chianti Classico was born when an increasing number of producers of inferior quality began to distribute wine under the name Chianti and the boundaries of where Chianti was located became increasingly unclear.
In 1924 a group of producers came together to create the Chianti Classico Consortium in an attempt to protect the quality and heritage of the original Chianti wines. The original Chianti region - now called Chianti Classico - covers 17,640 hectares and extends from just south of Florence to just north of Siena. For reference, the entire Chianti region amounts to 177,500 acres.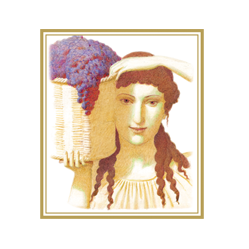 The Story Behind The Label
Fattoria di Montemaggio's mission is the result of the passion, love, and dedication of all the people that so far have worked here every day and it is also the dream come true of two women: Valeria Zavadnikova, the young owner of the Fattoria, whose passion for wine has brought her to learn everything about it and transform this passion into a real job, and Ilaria Anichini, an agronomist and the director of the winery that has worked here since 2005.
It is not a coincidence that the image and logo of Montemaggio are represented by a young Etruscan woman with a basket of grapes on her head. The idea was to create an image - a brand, that would be able to bring together all the most important values that Montemaggio holds dear: tradition, history, passion, heritage, leadership  and value of women in our society. Etruscans, being such ancient people cultivated wines all those centuries ago and lived by this fundamental principles and gave a lot of importance and liberties to women in their society to be equally important standing next to man.
As for Montemaggio, a graphic designer Marina Zimoglyad took inspiration from the painting created for Montemaggio by her husband Andrey Remnev, who is a well-known and much appreciated Russian painter.