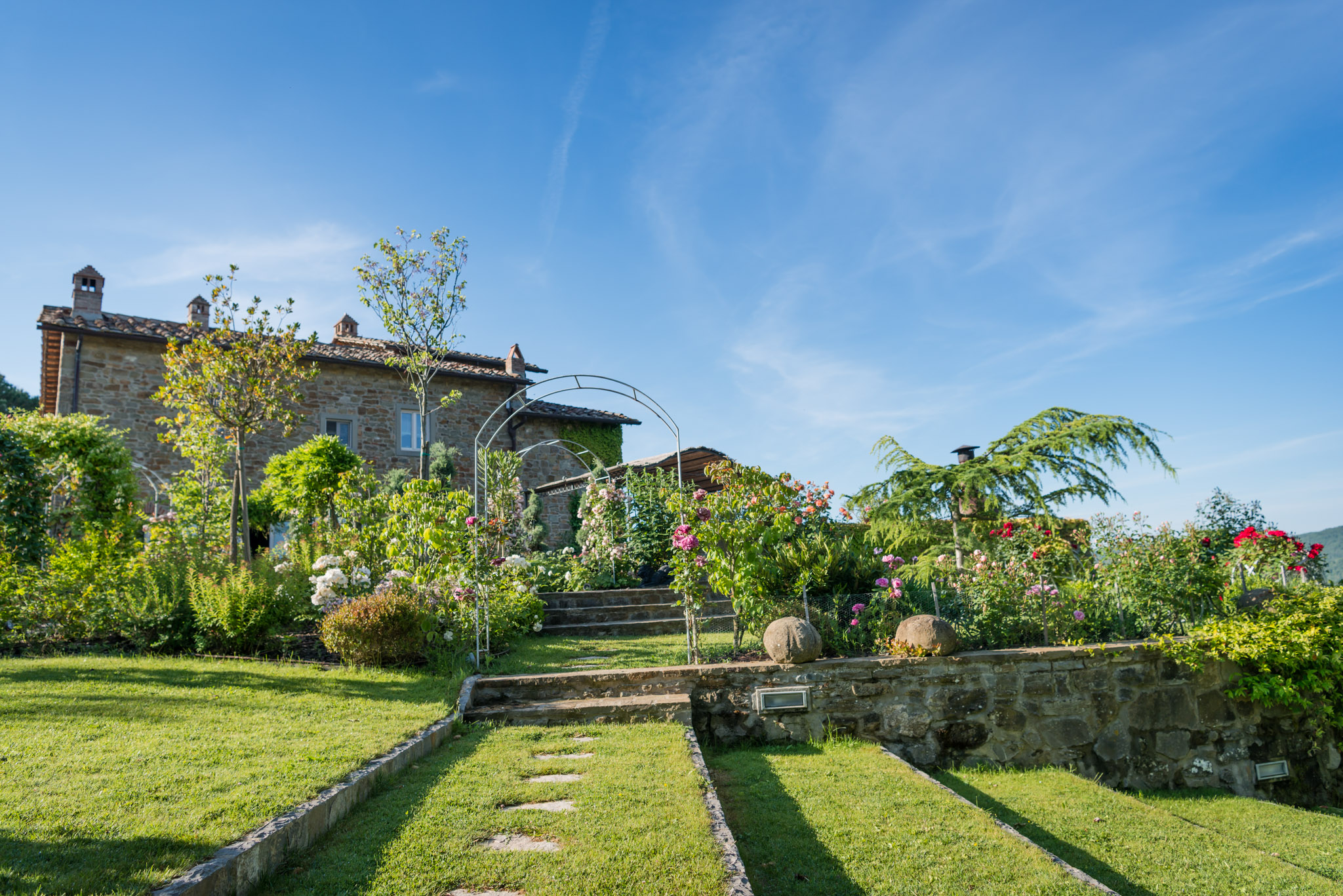 We always feel humbled and happy when people appreciate and understand our philosophy and the work that we are carrying out at the Fattoria di Montemaggio estate day by day. Support is of the essence but it is also important to give back. Therefore, we want to thank Irina Mihailenko for her awesome article on her blog Sparkling Life and reshare it with you here with her permission.
Irina, we are thrilled about your article.
Read on…
The translated version of Irina's article – "Fattoria di Montemaggio" – in

Sparkling Life
I visited Fattoria di Montemaggio for the first time in 2012 when I got to know the owner, Valeria Zavadnikova. She was a very young girl but incredibly determined. You cannot hide strong personalities, and I would say that hers is explosive. We met again after some years and I was fascinated by her dynamic strength, clearness of ideas, and life philosophy that she instills in her wines.
Fattoria di Montemaggio is one of those wineries that are located at the highest point of Radda in Chianti, in the heart of Chianti Classico, where the vineyards are situated at an enviable altitude, about 600 meters above sea level. The grapes mature on a different time schedule, the wines are released to the market after longer periods of aging, but it is not only because of this, the investments and attention to detail are higher. The winery produces wines with an organic philosophy with attention to detail and respect for the vines and the health of the soil.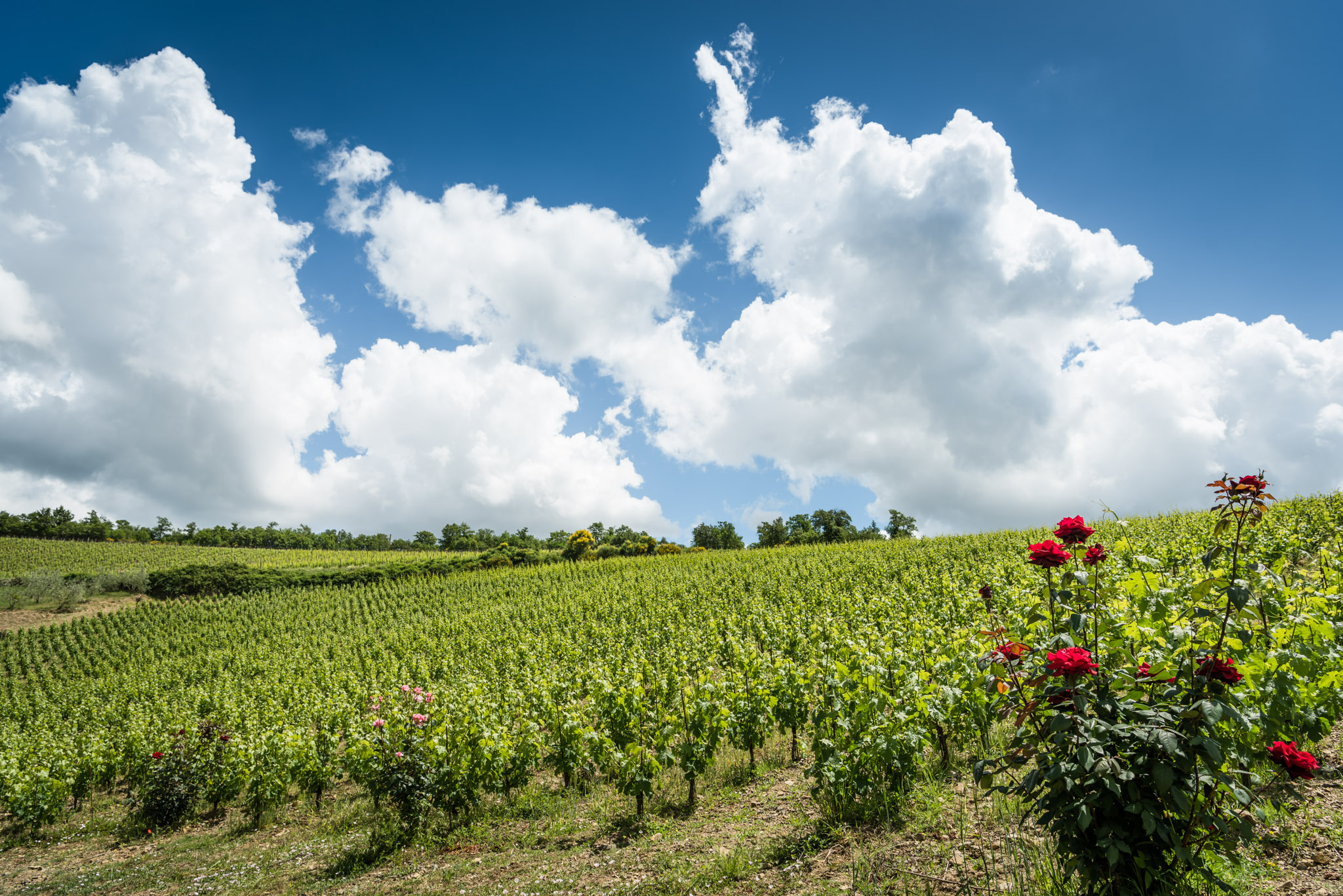 I still remember when Ilaria Anichini, agronomist and managing director of the winery, took me on a tour during my first visit in 2012 and invited me to pick vegetables directly from the field: the peas were there to prepare the land. This was a new line of thought for me.
For those of you who would like to visit the winery in this period, you can surely taste not only the wonderful wines but also some delicacies that are typical of this season and that have been grown in a natural way.
The winery welcomes you with all that passion that the staff here dedicates to their daily work. You feel embraced by beauty, energy, vitality, well-being, and happiness. This is the atmosphere that I have felt at Montemaggio always.
Fattoria di Montemaggio produces a quite broad range of wines, thus offering the possibility to satisfy all types of palates during the various seasons. I say this because I am very "seasonal" when it comes to wine. It starts with Chianti Classico followed by Chianti Classico Riserva, Chianti Classico Gran Selezione, Torre di Montemaggio IGT, Quinta Essentia di Montemaggio IGT, Ilaia di Montemaggio IGT, Rosé di Montemaggio IGT, Chardonnay di Montemaggio IGT, Cielo sparkling wine, Grappa, and Extra Virgin Olive Oil. During the last few months, the winery has also included entirely natural skin care products in their selection.
I am not going to talk about the tasting notes here. You can find a description of the wines and lots of other information on the company website, which is one of the few being very well done. They talk about their philosophy, the people that are a part of the "Montemaggio family", they describe the wines in detail, the many tours they offer that range from various kinds of wine tastings, including fun blind tastings that I have never found any other wine producer to offer to cooking courses and painting textiles.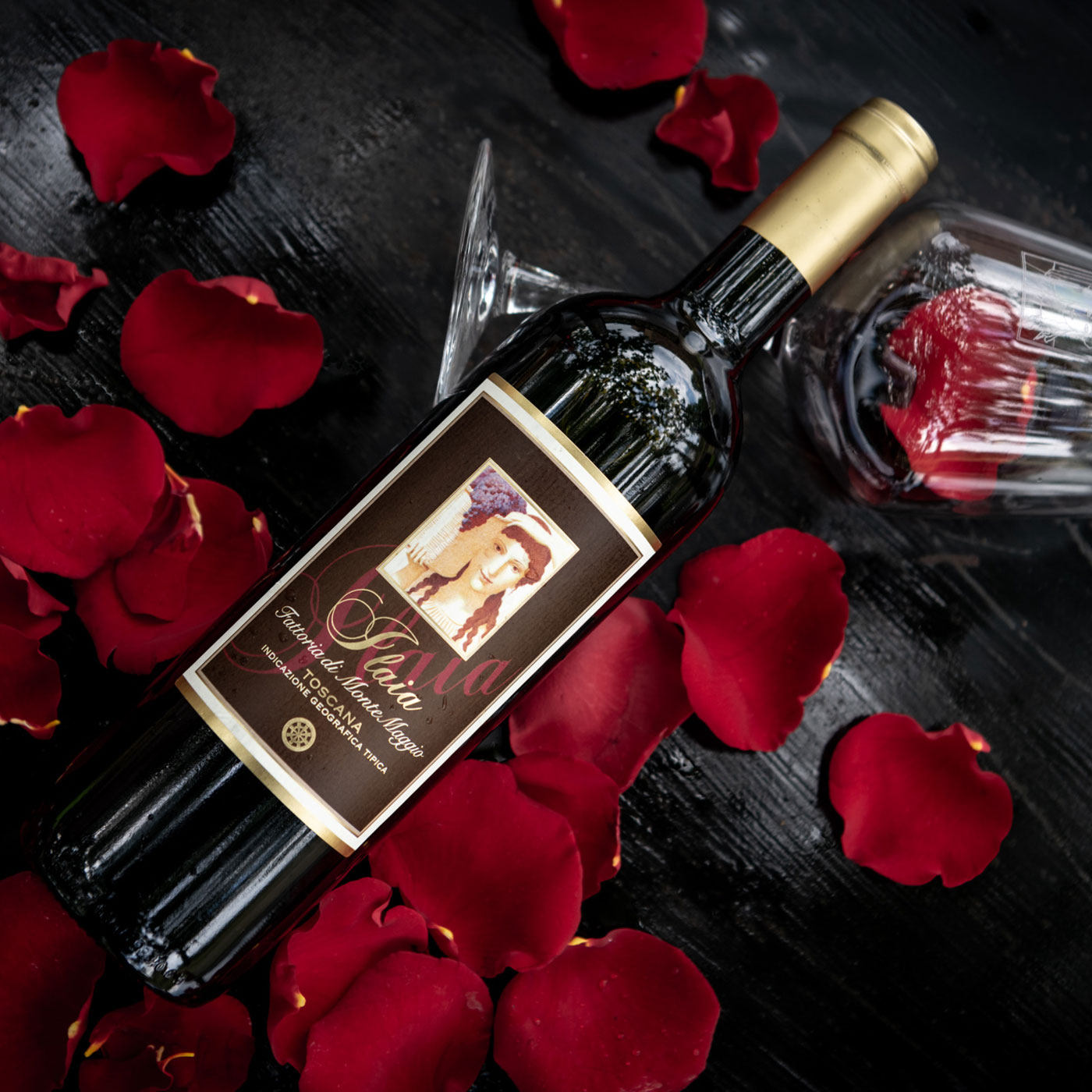 I can only say that it is one of those realities where I do not fall in love with one particular wine, as often happens, but I basically like all of them. Each of the wines has its own personality, its raison d'être. I love the drinkability of the rosé wine and the Chianti Classico, but also the expressiveness of the Merlot, that is in no way ordinary, but elegant, structured, and complex. The only wine I would like to especially mention here is the Ilaia di Montemaggio IGT that is produced in very limited quantities from Pugnitello grapes. It is a true gem for those who love rare wines and collectors. It is incredibly complex and it needs time to show itself from its best side with its charm and personality.
It is not easy to find that many producers in Tuscany that make you feel like "at home" at their winery. Welcomed, pampered, spoiled, entertained but also enriched with knowledge, ideas, positive energy, and profound respect towards the own land, nature, other people's work. It is a brilliant example of how a company should be managed and communicated, whatever field it operates in. Congratulations!