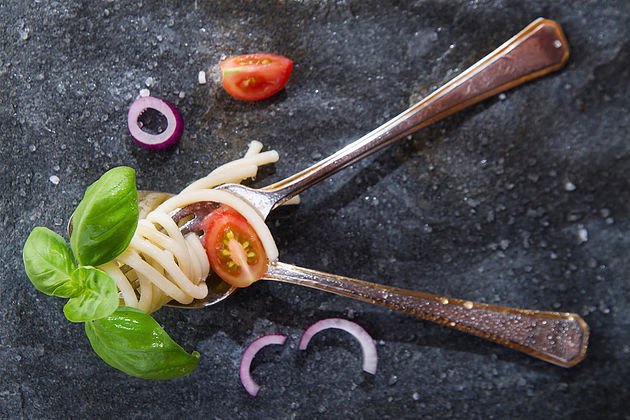 Who doesn't love Italian food! In fact Elizabeth Gilbert from 'Eat, Pray, Love' spent her entire stay in Italy eating different kinds of Italian foods and feeding her soul. It not only taught her a lot about life but a lot about herself as well. Italian cuisine is influenced by culture, history and traditions, along with seasonal changes. No Italian meal is complete without wine so we have picked out 4 of the most summery healthier versions of classic Italian foods that you should try this season.
1. Prosciutto Calzones with Red Pepper and Fontina
Flavorful and aromatic prosciutto ingratiates itself with sweet peppers, rich cheeses and basil in fulfilling calzones. Use red peppers for a pop of color. Pair it up with our Chianti Classico Riserva. It will prove to be a blissful combination with sweet roasted peppers and prosciutto working exceptionally well with the fresh Italian herbs, meat and cheese.
2. Gnocchi with Pesto Sauce
A simple yet hearty meal that originated in the northern part of Italy is the famous Gnocchi. These potato dumplings are a rich and easy way of enjoying fragrant basil pesto sauce. Gnocchi looks as if it is extremely tricky to make but on the contrary it is pretty simple. Not only are these dumplings easy to shape but they are proven to satisfy all of your cravings. Serve it with our famous Chianti Classico.
3. Penne with Ricotta Salad and Walnuts Caramelized Onions
Everyone loves penne pasta. Whole grain penne pasta with ricotta salad and walnuts caramelized onions is a healthier choice. The tiny ridges of the penne pasta has its own unique way of trapping the organic extra virgin olive oil  and light lemon dressing with crumbles of fresh cheese.
Pair it with our Chardonnay di Montemaggio IGT. The onions and the nuts help in bringing all the chardonnay goodness. The tanginess and fruitiness match the richness of the cheese pretty well.
4. Chicken Liver Crostini
Chicken Liver Crostini is a famous Tuscan dish and is available on the menus of all trattorias in the entire region. Like most conventional Tuscan dishes, the focus in Chicken Liver Crostini is on good, down to earth flavor that tantalizes the taste buds. Pair it with our Torre di Montemaggio.
Order and enjoy our Chianti Classico, Chianti Classico Riserva, Torre Di Montemaggio IGT, Quinta Essentia Di MonteMaggio IGT, Chardonnay di Montemaggio IGT or Rose Di Montemaggio. We assure you that they are all made of the best quality Sangiovese, Merlot and Chardonnay grapes that we grow with special care in our vineyards.