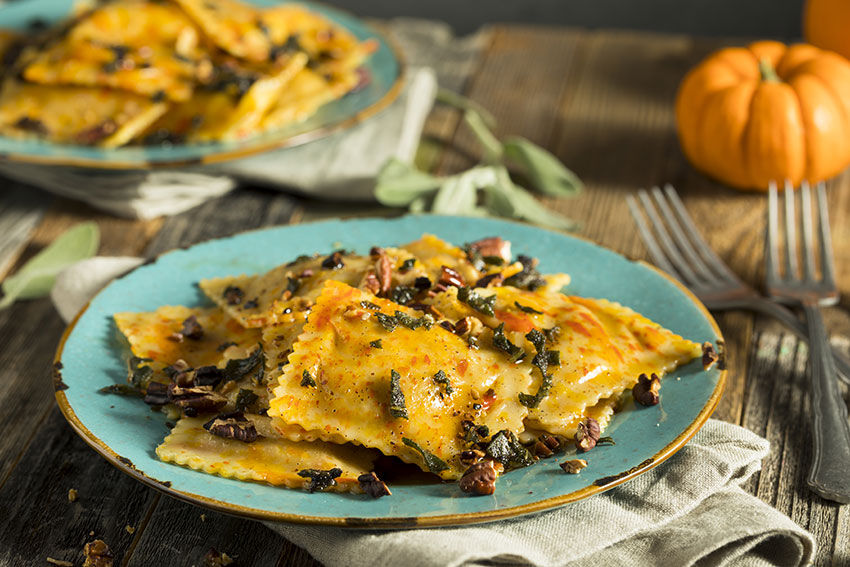 The Thanksgiving Celebration
Thanksgiving traditionally marked the end of the Harvest season, after reaping the long awaited yield of long labor in the fields, where families would gather over a meal together and celebrate everything there is to be thankful for.
The centerpiece and star of any Thanksgiving meal, the revered turkey, is often served together with mouth-watering sides like buttery mashed potatoes with gravy, cranberry sauce, stuffing's made of all types of ingredients, corn bread, peas and pumpkin or apple pie at the end of the meal. As Italians, we are often mesmerized by the variety of food and richness of flavors in a traditional Thanksgiving meal.
However, let's not forget that this is after all, originally the celebration of harvest! Though this is not strictly speaking a customary Italian holiday, what truly matters is the spirit of the celebration – to spend time with loved ones and to gather friends and family together to enjoy good food and wine or other drinks. Few things in the world are more Italian then this! So why not add a touch of Italy to your Thanksgiving menu?
There are many opportunities available if you are looking for some Italian dishes to spice up your Thanksgiving dinner.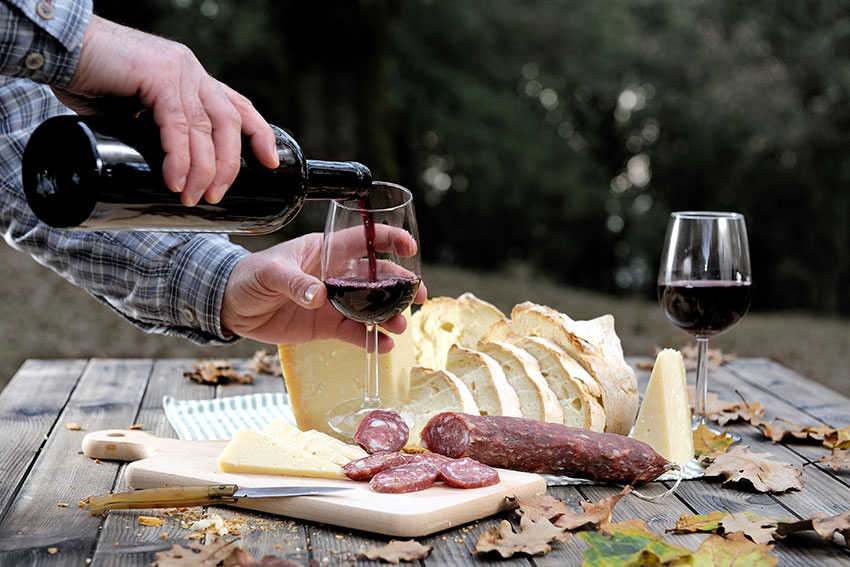 There is a wide choice of starters ranging from a mix of freshly-cut salami and cheeses to a platter of cured ham and fresh figs. However, the most important thing to do here is to be seasonal. For instance, you could serve a soup with a thick, rich consistency. We suggest trying pumpkin or butternut squash as the main ingredient. If you like first courses you should try pumpkin ravioli – serve them buttered with some sage leaves and some finely grated parmesan on top to achieve that genuine Italian taste. Why not try a risotto with fresh porcini mushrooms? After all, this is the perfect season to find them at the local market. For vegetable sides, we recommend preparing some stuffed or battered deep-fried artichokes. Make sure to serve them warm if it is the latter! Finally, you could add a further touch of autumn atmosphere by roasting some chestnuts and bringing them to the table for all to share at the end of the meal – perhaps after the pumpkin pie!
And what about those families where the Thanksgiving menu is a tradition that has been passed on through generations? This is something that as Italians we definitely respect, especially here at Montemaggio. If your great-great-grandmother held the secret to the perfect stuffing or mashed potatoes, what could be better than matching it with a nice glass of wine?
Obviously due to the huge variety of dishes and combinations possible, the task of picking the right wine appears daunting at first sight. The flavors could be fat, buttery, rich, and let's not forget the tart cranberry sauce with its underlying sweetness that makes the task even more difficult when it comes to pairing it with the right wine.
Thankfully, wine connoisseurs here at Montemaggio have figured it out for you!
You could possibly kickoff the meal with a light white wine, either to go with appetizers or to accompany the first courses. For instance, something like our Chardonnay would be perfect due to its aromas, sweet notes and balanced acidity.
The next challenge would be the main course and the sides! It is not the turkey meat itself per se, the concern being the flavorful sauces that it is usually drenched in and the sides that accompany it. Whilst it may sound far-fetched, we would recommend that a chance is given to the Rosé. With its light body, balanced flavor and refreshing dryness, it may prove to be an unexpectedly good match for the rich, tasty, buttery signature dishes of any Thanksgiving meal.
For those who cannot bear the thought of not having even a sip of red wine on Thanksgiving, why not share with your friends and family a good glass of Chianti from Montemaggio? We only suggest you try to stay away from overly complex vintages since the tannins do not go that well with the tartness of the cranberry sauce. Depending on your taste, you could either opt for a younger wine with a lighter body, or go for something fruity, round flavored and full of spices.
We wholeheartedly wish all of you a memorable Thanksgiving together with your loved ones!
Should you need other suggestions for food and wine pairings or maybe some ideas to give Christmas gifts or wine gifts in general, please contact us and we will be happy to help.