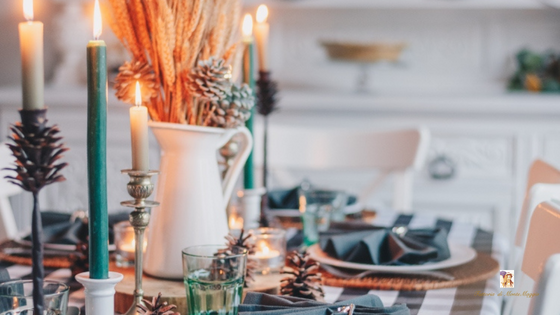 There is less than a week to Thanksgiving which is one of the most – if not the most – important holidays in the US. This year, it is predicted to be a Thanksgiving like no other after more than two years of the pandemic that restricted the possibility for families to meet up and celebrate. In Italy, where there are a lot of American ex-pats, Thanksgiving is also celebrated widely. We asked the personal chef Elena Morlacchi, who was one of the contestants in Masterchef 11 in Italy, to create a Thanksgiving recipe for us. We will then do a bit of a "daring" pairing with a wine from Fattoria di Montemaggio.
Read on to learn more about Elena Morlacchi, her visit to Fattoria di Montemaggio, and a recipe idea for Thanksgiving.
Elena Morlacchi: Turning a Passion for Food Into Becoming a Personal Chef
We started following each other and interacting on Instagram with Elena Morlacchi some time ago. This resulted in Elena coming to pay us a visit earlier this autumn, when she was in Tuscany to receive the award 5 Stelle d'Oro della Cucina Italiana for a recipe she had created. Ilaria, Francesco, and the rest of the staff here at Fattoria di Montemaggio had a fantastic time together with Elena showing her around and having her taste our wines. The connection on social media turned into a beautiful friendship, it is such a special feeling.
As we mentioned earlier, Elena Morlacchi was one of the contestants in season 11 of Masterchef in Italy where she stayed on until the 10th episode. The first Masterchef Italy show aired on Sky Uno in 2011. The original concept of a competitive cooking show was created in the UK by Franc Roddam in 1990. It was then dusted off and updated as a format in 2005 and became a successful show on BBC. Since then the concept has "traveled" all over the world.
Elena has always had a passion for food, it has been a constant thing in her life wherever she has lived. We asked Elena a couple of questions to get to know her a bit better.
Who is Elena Morlacchi? Tell us a bit about yourself.
Well, I have had an amazing life, I have had several different 'lives' in the sense that I have lived and worked in many different places. I have lived in Milan, Germany, and since recently I live in Emilia-Romagna. I had not entirely found my footing in Emilia-Romagna, therefore, I decided to apply for Masterchef to do something different.
What made you apply for Masterchef? Tell us a bit about the experience.
As mentioned above, I wanted to try something new and have the opportunity to show everyone who Elena Morlacchi is. I wanted to make a bit of a personal statement, I wanted to show that a person in her mid-50s is not really a person without a future. I wanted to put myself out there and show what I am capable of. Masterchef was an extraordinary experience that lasted about two months, but it was also a lot of hard work. The experience made me learn and understand a lot of things, many things and perspectives which have then helped me to make food and cuisine the center of my life.
How has Masterchef influenced your work today?
Masterchef has had a huge influence on me as a person because it made me understand that this – my passion for food and cooking – is what I am meant to do. I have turned a passion into a profession. I have chosen the path to open a home restaurant, rather than a real restaurant because my vision is to be a chef that focuses on the convivial and social side. My home restaurant is a place where the food is welcoming and engaging. You do not only come to eat at my home restaurant but to have fun, get to know each other, and have a culinary and human experience.
What are the key elements for you when creating a recipe?
First of all, I see an element before me, imagine it, or think about it. It can also happen that I am presented with a certain ingredient to use. From there, I then create the dish in my head. I feel the fragrances and the flavors…and I imagine the possibilities of the dish in question. So, first I create the recipe in my head and then I create the dish itself. It is certainly also created with the end consumer in mind because if it is a vegan recipe, for example, I will put myself in the shoes of a vegan person. It is important to create something in line with the guest who will enjoy the food.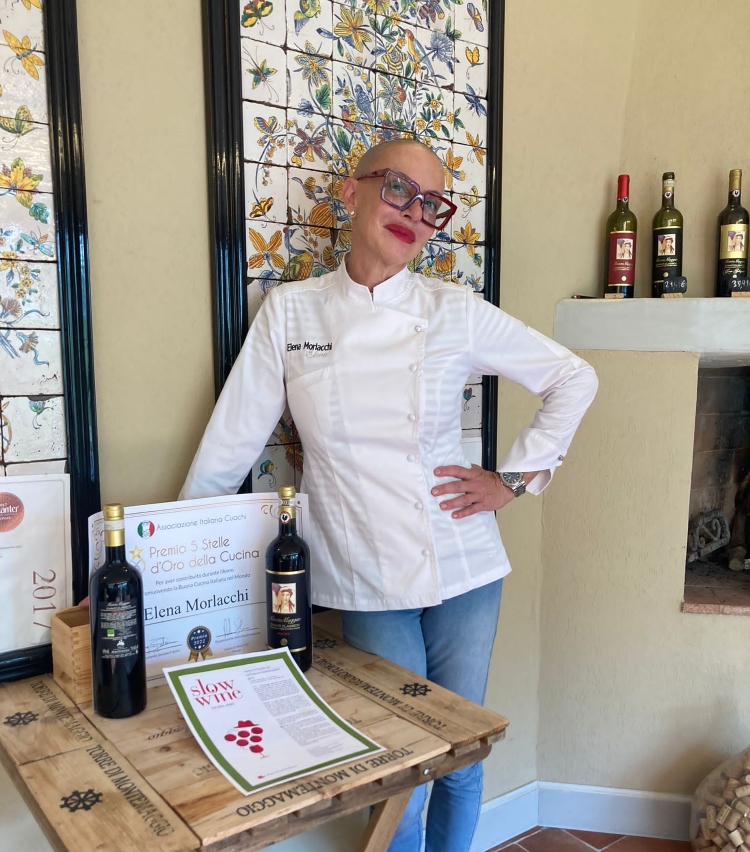 Food and Wine Pairing for Thanksgiving
Elena's Recipe for a Special Thanksgiving Dinner
Mar Rosso (Red Sea)
Ingredients:
40 gr fillet of sea bass
1 apple (pink lady)
40 gr raspberries
80 ml sweet soya sauce
200 ml vegetable broth
1,60 agar agar
400 ml seed oil
2 nasturtium leaves
100 gr salt
20 gr granulated sugar
1 spoon of honey
200 gr water
Preparation:
Cut the apple with a slicer into equal round slices and put them in honey and water to prevent them from oxidizing.
Blend the raspberries with a mixer and make a puree.
Put a little vegetable broth, black cardamom, and a teaspoon of soy in a pan and heat for about ten minutes without boiling. Let it cool and put it in a small jug.
Put the apple slices in a vacuum bag together with the raspberry juice and place it in the refrigerator for at least 2 hours. Better if one day before.
Prepare the marinade with salt and sugar.
Cut the sea bass into thin slices and cover it with the marinade for 30 minutes.
For the sweet soy caviar:
Place the oil in the freezer in an immersion blender container
Pour the vegetable broth into a saucepan and heat it, add the agar agar mix with a whisk and add then the soybeans. Boil it all for at least 2 minutes.
Take out the oil from the freezer, extract the soy mixture with a syringe, and drop some drops into the cold oil.
Take a perforated teaspoon and let the oil drain, the drops will remain on the teaspoon, and put them in a bowl of cold water. Then put them back in the perforated teaspoon and place them in a small bowl.
Remove the apples from the vacuum bag and dry them.
Rinse the sea bass under cold water and dry it well.
Plating:
Place a slice of apple inside a bowl or plate, arrange the sea bass in a spiral, cover it with another slice of apple, and place the nasturtium leaf and soy caviar on top.
Add a little broth from the jug.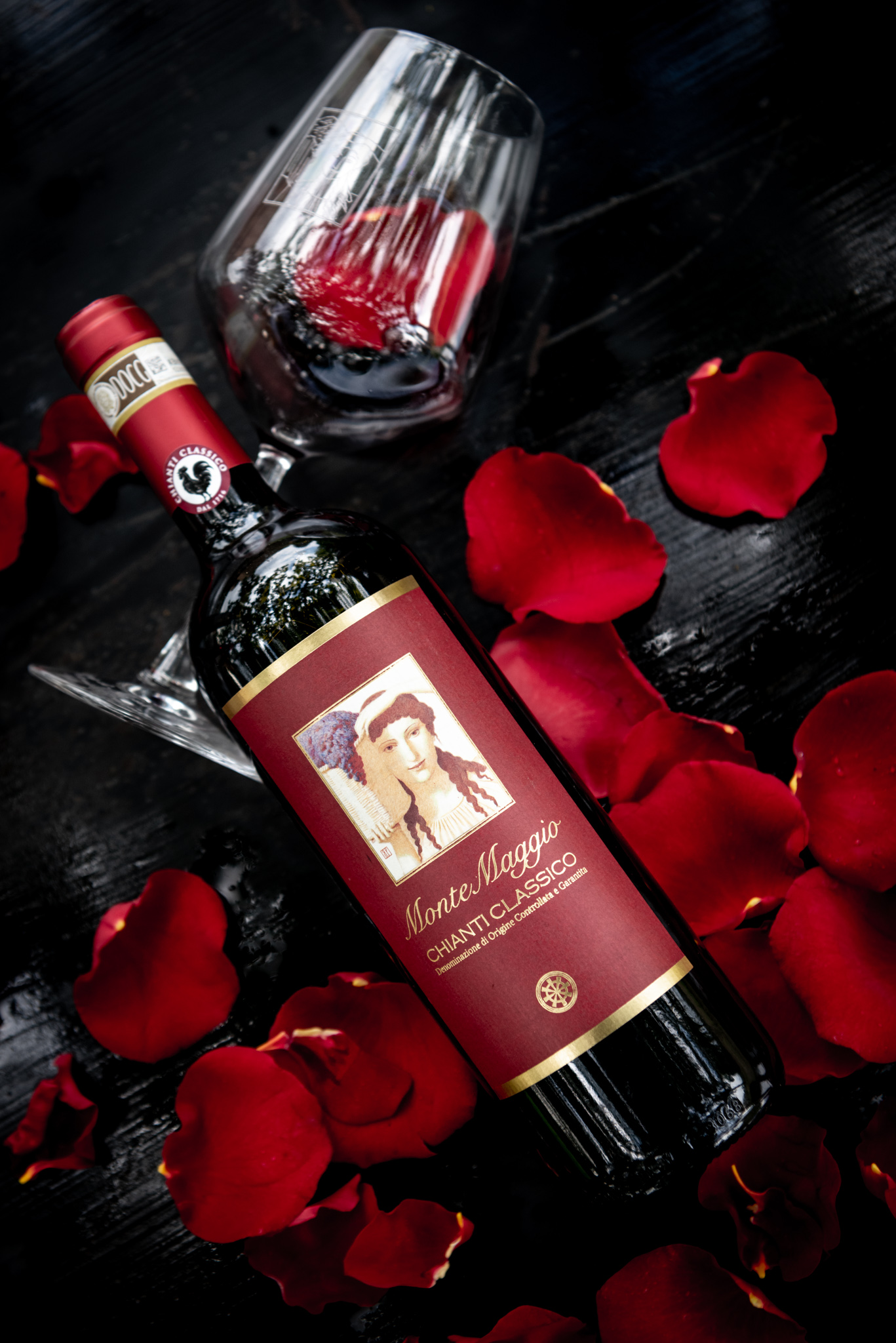 Mar Rosso Paired With Chianti Classico for Thanksgiving
Traditionally, we are told that fish should be paired with white wine or at the most a rosé wine or a lighter red wine such as Schiava or Pinot Noir. However, there is also room for innovation and more daring pairings. Tradition may not always dictate what is best. At the end of the day, personal taste and choice are what matter.  When we are talking about raw fish such as sushi and sashimi or other fusion cuisines, the idea is often to prefer dry and mineral white wines. Nevertheless, the experts' recommendations are red wines such as Pinot Noir, Burgundy reds, Rioja, and even Brunello to combine with sushi. There are, of course, many styles of sushi, and Pinot Noir is considered to pair well with steamed rice and dishes seasoned with soy sauce while Brunello and Rioja wines work well with Edomae style sushi such as Anago (salt-water eels), Unagi (fresh-water eels), and Scorched Maguro (tuna).
Let us now focus on Chianti Classico, which has also been known to pair well with Japanese food based on raw fish. Francesco Garuglieri, our wine tour manager, has chosen our Chianti Classico Annata 2015 to pair with Mar Rosso for the freshness, versatility, and elegant tannins of the Sangiovese from the Radda territory. Chianti Classico wines produced in Radda are fresher, more mineral, elegant, and linear in part due to the higher elevation and in part due to the soil dominated by alberese, galestro, sandstone, and the micro-climate. Francesco has chosen a Chianti Classico Annata  (entry-level) for this sweet and sour dish based on sea bass and seasoned with soy sauce as a Gran Selezione or Riserva might have been too structured.
Read more in Thanksgiving with an Italian Touch.
Written by Katarina Andersson.