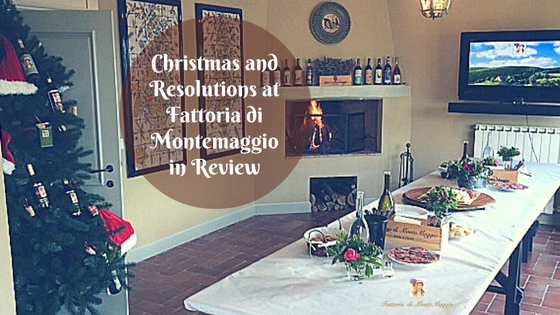 Review Autumn Through Christmas at Montemaggio
The autumn and winter are busy months at Fattoria di Montemaggio with everything from harvest to several wine events and the Christmas season. The harvest of 2016 is considered in general to have been a very good year, so we will see further on how this vintage turns out. 
Here is a brief overview of the activities that went on during the autumn and through to December. We have shared different videos to showcase the activities during the last months too. Of course, we also want to wish you all a happy new year! 
Wine Events during Autumn
During October and November, there were a lot of wine events and fairs taking place all over Tuscany as well as throughout Italy. Fattoria di Montemaggio participated at Milano Golosa in Milan at the end of October, then in November at Sangiovese Purosangue in Siena, Vino è at Stazione Leopolda in Florence, Florence Wine Event in Florence, and Food and Wine in Progress also at Stazione Leopolda in Florence. As you can imagine, it was a very busy time. There were a lot of occasions to present the Montemaggio wines to wine enthusiasts as well as buyers in the wine sector.
In the photo below, Denis was managing the Montemaggio stand at Food and Wine in Progress.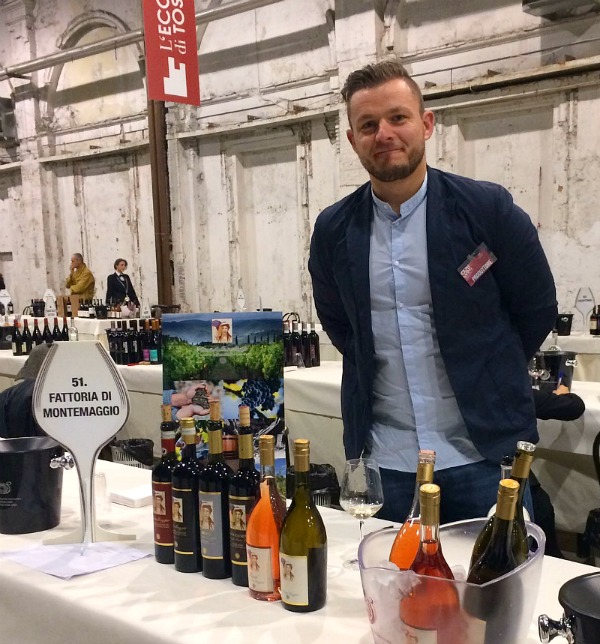 #MontemaggioChristmas
For Christmas 2016, we decided to go for a Christmas theme in order to show the preparations and the celebration of the holidays at Fattoria di Montemaggio. The selected hashtag was #MontemaggioChristmas and we asked the guests coming to Fattoria di Montemaggio during December what Christmas and Fattoria di Montemaggio means to them. The idea was to be interactive and put the visiting guests in focus by telling their story regarding Montemaggio.
What Does Christmas Mean to You?
The video below is a collage of different shorter videos where the staff from Il Santo Bevitore in Florence, different groups from Fisar Firenze's various sommelier courses, and other guests talk about their thoughts on Christmas and Fattoria di Montemaggio. (The video is in Italian but you can click on the English subtitles.)
Christmas & Resolutions for the New Year
Of course, we did not forget about the staff at Fattoria di Montemaggio. Here are Saijd Rezic, Francesco Migliori, Hasiba Redzic, and Denis Redzic sharing about what Christmas means to them and their resolutions for 2017. It was important to include both guests and the people working at Fattoria di Montemaggio in the Christmas narrative. (The video is in Italian, the English subtitles will soon be added.)
What's Next?
We hope you followed the Montemaggio Christmas story on any of the social media channels. Please feel free to comment what you thought of the #MontemaggioChristmas theme. The theme during January will be focusing on resolutions and the goals for 2017. January is as always a bit of a slow month to get started after the holidays, to then get up to speed by the end of the month. That is, to prepare for the sneak peek (Anteprima) of the Chianti Classico event which usually takes place towards mid-February in Florence at Stazione Leopolda. 
We hope you and your family has a wonderful Christmas and Holiday season. Should you need some gift ideas for your wine enthusiast in your life, consider a wine tour and degustation, a wine gift basket or maybe a special Tuscan wine. Let us know how we can help, contact us today.