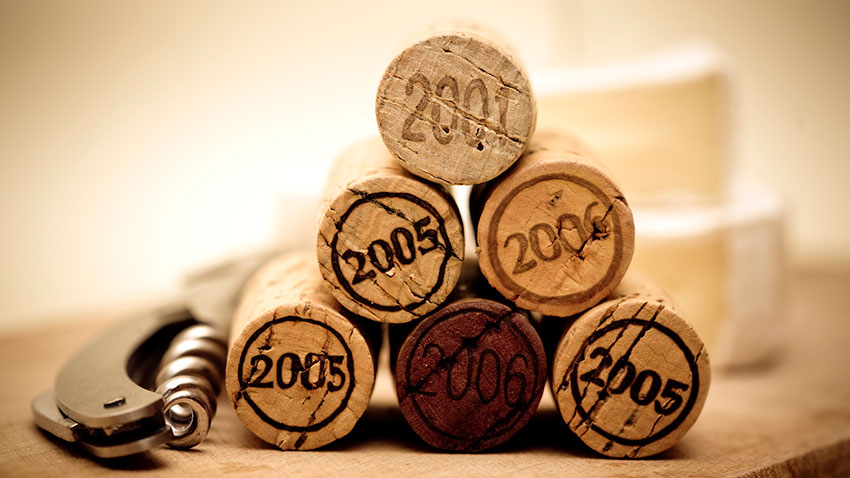 There are several popular misconceptions concerning wine – one of the most common ones is related to wine aging.
"Aging" should not be a concern when it comes to white wine. We love whites for their perfume, subtlety and balance, so it is natural to drink them within a few months from purchase. Wait longer than 6 months and you risk missing the precise moment when the complex mix of its organoleptic features are in perfect balance (remember: these are general guidelines, not rules: exceptions are bound to exist!)
For reds, however, there are certain varieties that may actually benefit from a prolonged time in the bottle provided they are stored under optimal conditions. Before we show you how we take care of our precious vintages at Montemaggio, let's go over a few basic facts about wine storage.
How to store wine at home?
Proper storage is essential to allow red wines to age properly and reach maturity. We guess you already keep your bottles in a cool and dark place, but there are two important factors you should keep in mind: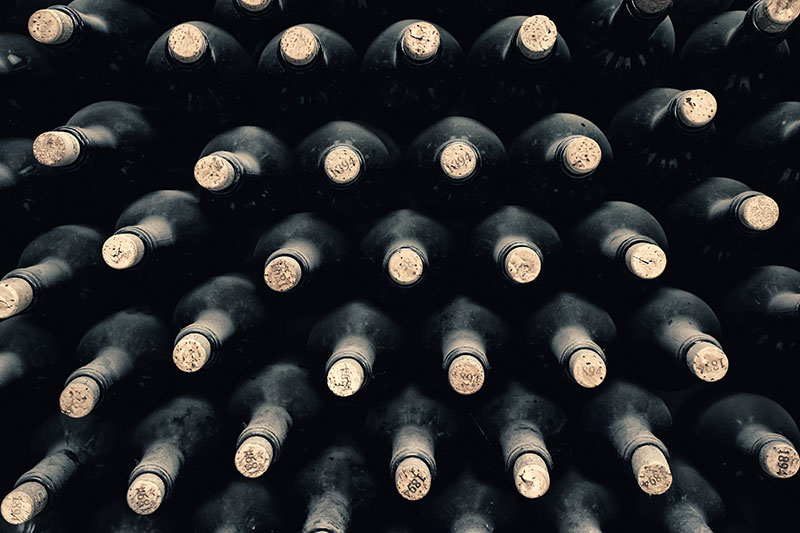 1) Breathability
Few people know it, but wines actually breathe through the cork. The latter acts like a filter, allowing a slow interchange between wine and the air outside. A dry cork will shrink and let more air inside the bottle, oxydizing the wine and spoiling its aroma. To prevent this from happening store your bottles horizontally and keep a good level of humidity within your cellar.
2) Temperature
Here at Montemaggio we recommend 14°C (57,2 °F) for the ideal cellar, although you should know that wine tolerates well temperatures between 12° and 18°. The worst enemy of wine are drastic temperature changes: the resulting thermic expansion and contraction of the liquid in the bottle leads to a higher exchange of air through the cork, leading to unwanted oxydation.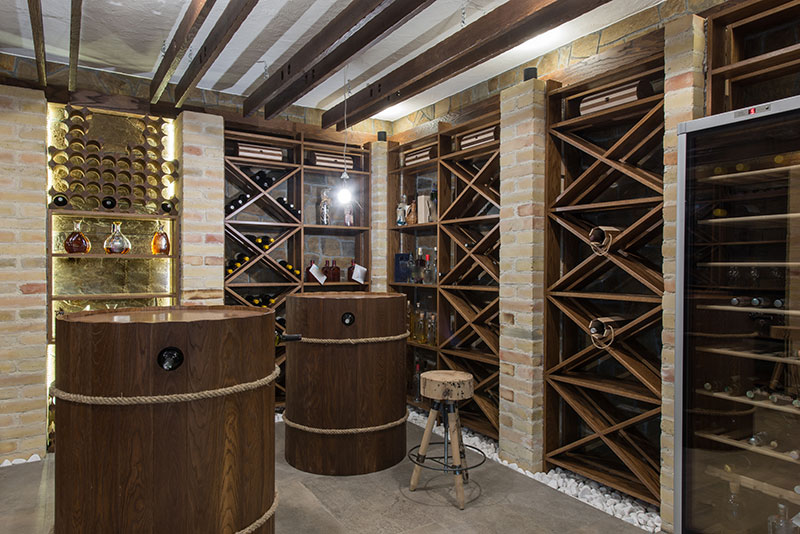 Aging at Montemaggio
Montemaggio's Chianti Classico is the perfect example of vintage wine obtained through the carefully choreographed aging process starting with high quality grapes. Our Chianti's "journey to maturity" begins with young wine being stored in oak barrels for at least 24 months. For our Chianti Classico Riserva this initial period is extended to 36 months before we proceed with bottling. The wine – now in its "adolescence" – is then transferred to our cellars, where it will spend an additional three years before being released on to the market.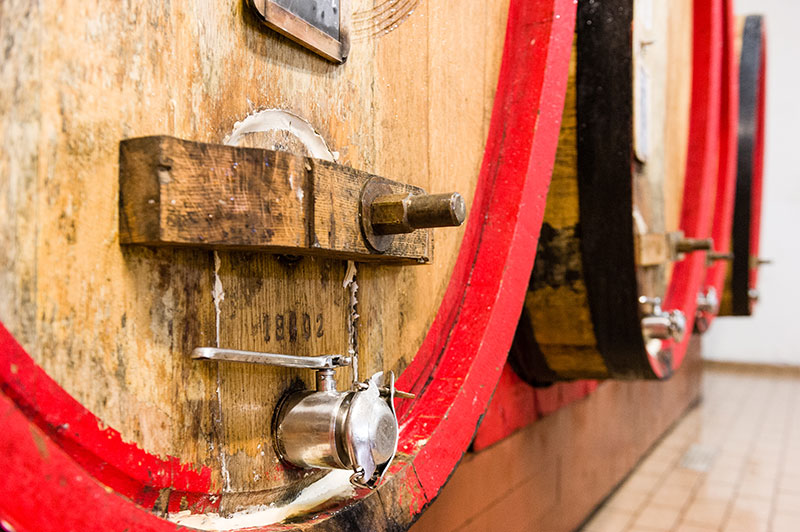 This long-term aging process is essential to bring about the unique and authentic flavor that is so distinctive of Radda di Chianti. This is the territory where we raise our grapes, surrounded by an extensive mix of coltures ranging from fruits and flowers to vegetables and olives. Biodiversity around vineyards is a key factor for healthy grapes, since it is a natural boost to the plants' immunitary system which in turn allows us to minimize the use of chemical supplements to protect our grapes.
But it is soil which is the true source of Montemaggio's wines character. Speaking through the words of our Agronomist and Director of the Winery, Ilaria Anichini: "Character lies in the specific terroir and how it influences the wines produced at Fattoria di Montemaggio. Soil gives a lot of minerality, body, a strong backbone, yet, without ever lacking in finesse. This is what makes the wines so elegant and smooth."
Our land granted us many excellent harvests over the past few years, with vintage wines from 2001, 2004, 2006 and 2007 deserving a special mention. Bottles from these years represent some of the finest examples of Montemaggio's excellence, and are carefully kept within our cellars waiting to be shared with other fellow wine lovers.
Recently we paired our Chianti Classico Riserva DOCG di Montemaggio 1996 with a roast for lunch. 21 years old and it still knocked us off our feet! 😀

Come visit our winery to discover the elegance, minerality, and unforgettable taste of our vintage wines!