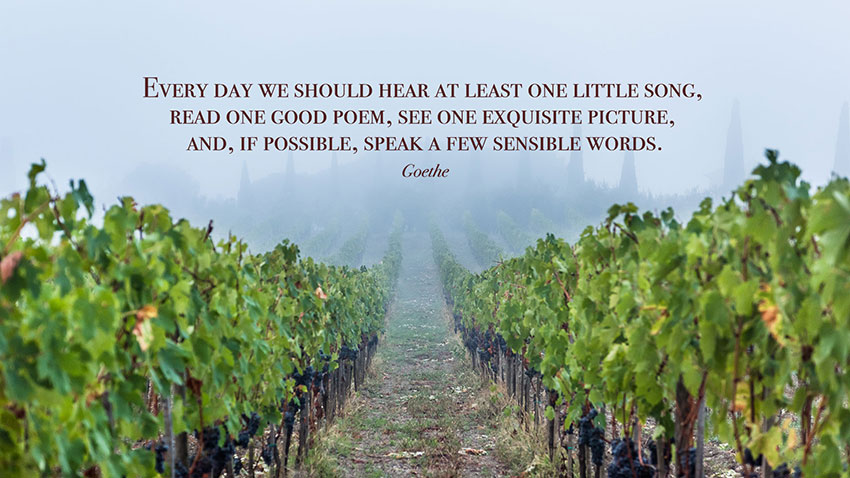 Each New Year is marked by two aspects in the life of a wine lover: a spirit brimming with memories of merry moments spent with friends and family, and a wine cellar that desperately needs resupplying.
Before you head out to pay a visit to the local wine shop, don't miss Montemaggio's suggestions for three wine-related New Year's resolutions. They are bound to come in handy when it is time to replenish your wine stocks.
Get the right wine tools
If you did not get the presents you wanted during Christmas time, now is the time to make up for it! Create a list of all the things you need to properly store and enjoy your wine, and make a resolution to acquire most of them by the end of the year. We recommend that you begin with the kitchen, home of the most essential tools: you cannot go without a pair of functioning corkscrews (always keep a backup, unless you have a saber hung on the wall), a proper set of wine glasses and a decanter to enjoy properly oxygenated red wine.
Tired of those wine stains on the tablecloth? Time to get yourself a pourer! This nifty tool comes in many shapes and materials, the simplest being a inox steel disk that can be shaped into a cone to fit the mouth of any bottle.
If you live alone and often end up with unfinished bottles, forget about rummaging in the cutlery drawer for those carefully collected used corks, but do yourself a favor and buy a few airtight wine stoppers. It is essential to properly seal bottles to keep air out and flavors in, and a simple rubber stopper is the cheapest and safest solution to preserve your wine's aroma intact.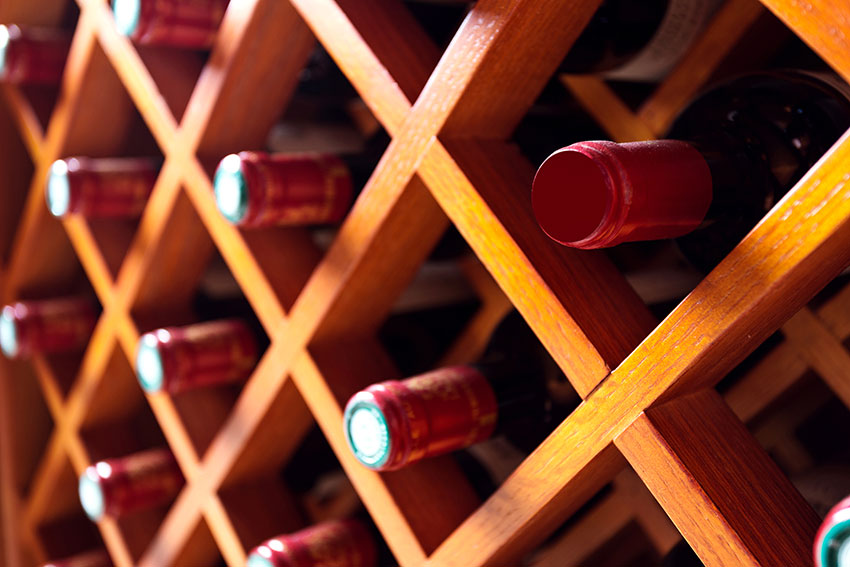 Now check the storage area: are your bottles kept away from light and heat sources? Are they standing or laying horizontally? You may consider buying a small wine cabinet to keep your wines at optimal conditions: there are also multi temperature cabinets that give you enough space for one or two bottles to be kept at ready-to-serve temperature. Now this is a worthy Christmas gift for December 2017!
These are just a few ideas and suggestions. The sky is the limit when it comes to your own personal inventory: make sure to include everything you need and – why not – something you just fancy. Having a written list and a deadline will put things into perspective and allow you to efficiently space out your purchases during 2017, in order to reach next New Year's Eve with everything you need to ensure an unforgettable wine tasting experience (and save your tablecloth from those inelegant red wine stains)!
Become a wine explorer
Why wait for the summer's holidays to plan your next wine tour? Your 2017 wine journey can start sooner than you think! Next time you enter your favorite wine shop avoid heading straight to those few familiar aisles, but take the time to make a detour and sample a couple wines from a different part of the world. Start with one or two bottles to begin tracing your own unique itinerary through a selection of classics from a new location.
To be a true wine explorer you will need to get yourself a wine map of your target region: you can either buy it online or check at your local bookshop, but there are also dedicated Apps for mobile devices. Italy, California, New Zealand, Spain, France…A whole world of wine is just waiting for you to discover it!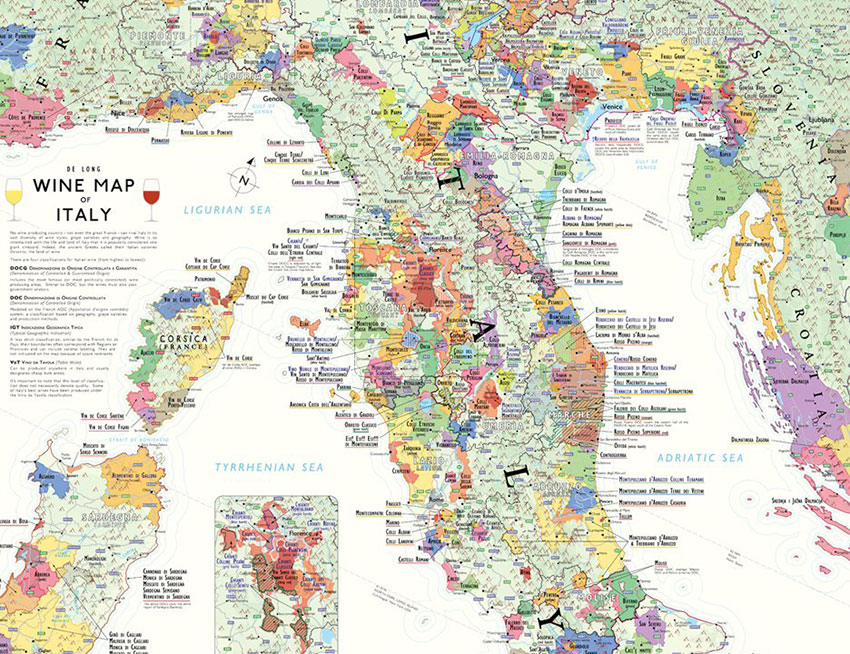 If you decide to learn more about Italy, begin by browsing through the hundreds of DOCG wines available in the national wine catalog or just follow our tips to discover new grapes and premier quality wines which you have not tasted yet. You can start by exploring the darkness and intensity of Pignolo or the refined taste of Ribolla Gialla from north eastern Friuli Venezia-Giulia. Head up north towards to bask in the roundness of an aromatic glass of Teroldego harvested at the base of the Dolomites. You may cross the sea to reach the island of Sardinia and discover the richness of red Cannonau or take a moment to head down South and enjoy a glass of aromatic white Falanghina from Campania.
These were just a few tips to tickle your imagination. Remember, you are the one setting the pace of this adventure!
Discover new experiences
When it comes to personal tastes, people have the natural tendency to stick to what they already know. Learn to be bold and challenge your own assumptions if you truly want to improve your knowledge about wine: this also means expanding the scope of your experiences beyond simple wine tasting. Talk to your friends and inquire about their latest wine discoveries, ask for recommendations to local experts or just keep reading for our own suggestions!
To those who enjoy sipping their wine in a thoughtful manner we recommend trying one of the many available sessions of "Yoga and wine" where you will learn how to fine tune your body and mind to transform wine tasting into an unforgettable sensorial experience. A suitable alternative for dynamic people who like to be on the move is joining a Bike and Wine itinerary. Check out the many available options in Tuscany to ride across our region beautiful landscapes and learn more about our territories, people and wines.
And if you often fantasize about being a winemaker, why not sign up for a harvesting experience? This is an excellent opportunity to learn more about winemaking and meet new friends with the same passion for wine. Two birds with one stone!
Strive to approach each new experience with the same anticipation accompanying the comforting feeling of uncorking a bottle of your favorite wine, ready to indulge in the fulfilling sensations of its taste, color and aroma.
Let yourself be inspired by our three New Year's resolutions for 2017 to make your wine journey truly memorable! And stay tuned as here at Fattoria di Montemaggio this year we offer our guests some unique and personalized wine experiences. If you plan to get involved or would like to organise something special here at Montemaggio, please get in touch with us or sign up to our newsletter to get all the updates about the upcoming events and news.