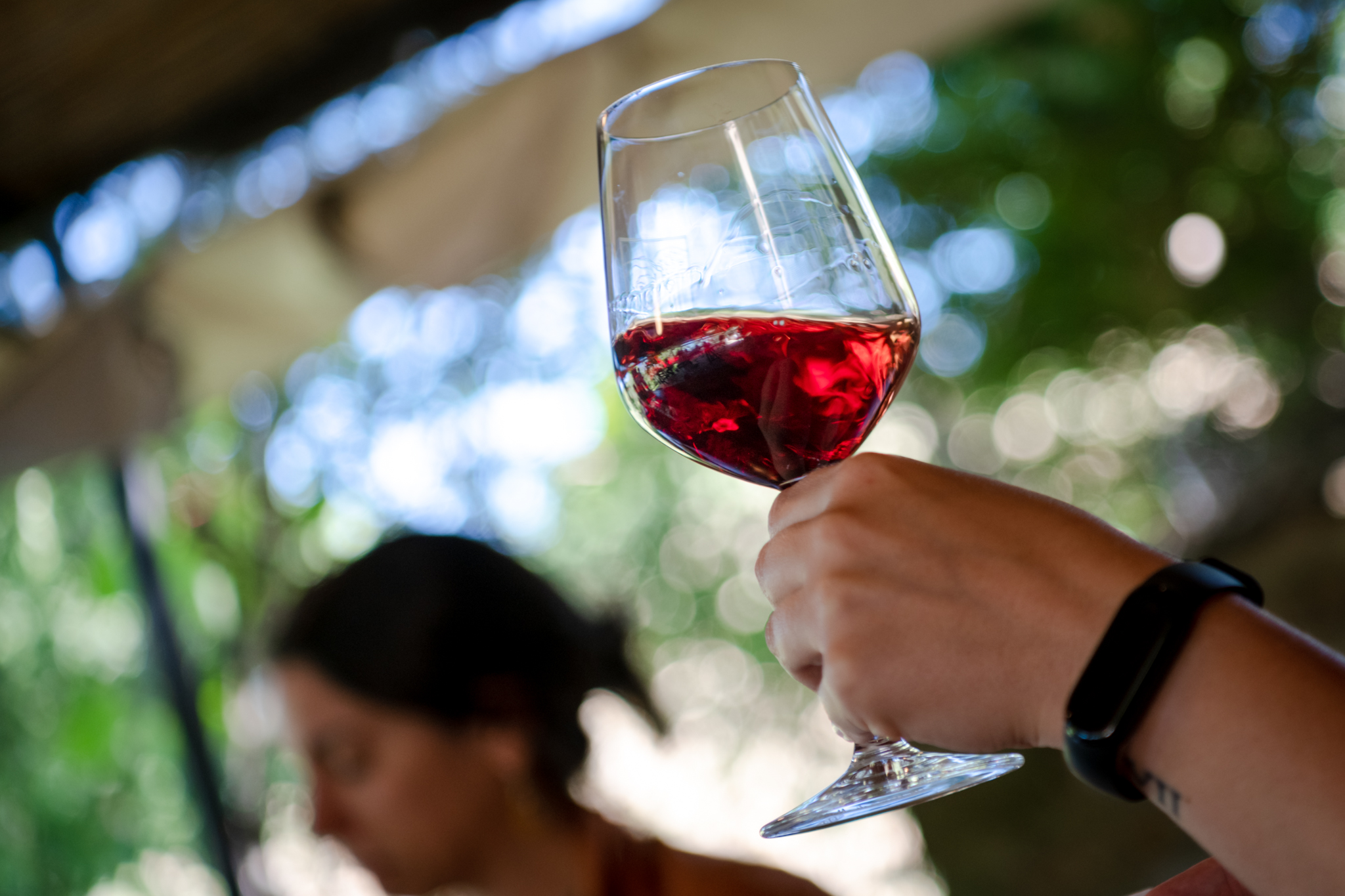 Let's face it, Tuscany and in particular Chianti Classico are synonymous of good wine.
The great protagonist of Tuscan wines is probably since ever Sangiovese. In its many declinations it gives us structure as well as elegance, crispness and pleasantness.
Sangiovese- The Prince of Chianti Classico Grapes
However we must admit Sangiovese is not the only ingredient of our Tuscany, in terms of history it is also important to remember other three great grapes that made history, in particular in Chianti Classico. Today we are going to talk about Ciliegiolo, Canaiolo and Colorino.
Make yourselves comfortable, pour yourselves a nice glass of red wine and let's take a short journey inside the world of minor autochthonous grapes, that is all those grapes having a more limited spreading but which have always played a fundamental role in Tuscan wines.
Ciliegiolo
Let's start with Ciliegiolo, fresh and aromatic and (as the name suggests) with the unmistakable aroma of cherry, is often used as a support to Sangiovese (even in some Chianti Classico) in order to obtain smoother and fruity wines. In case it is vinified as a single grape, it will give wines with character, with intense primary aromas of fresh red fruit. It is a grape variety which is also suited for appassimento. In this case it will give wines having an excellent structure, good alcohol by volume and they certainly have always shown an important vitality, therefore they are also suited for aging.
Canaiolo
Let's talk now about Canaiolo.
First of all it is important to remember Canaiolo is also common in other areas of central Italy, Latium, Liguria and, of course, Umbria.
Great smoothness and alcohol are the main characteristics of this wine. Velvety, silky and elegant tannins.
Even Canaiolo has always been used in many of the Chianti or Chianti Classico wines in order to give more roundness to Sangiovesi, usually in addition of about 10-15%.
Colorino
Let's now get to talking about Colorino instead.
As we can understand from its name, this kind of wine is called this way because of the particular intensity of color of its pomace.
Therefore, thanks to this characteristic, it is frequently used together with other grapes in order to reinforce the color of a wine.
In case we would be in front of a younger colorino we would observe an intense ruby red color with violet hues which will tend to lose intensity as the wine will age.
It is important to underline how, in the past, it was not so frequent to find this kind of grape vinified in purity. A meticulous work of selection has however led in the last ten years (about) to give life to a whole new way of interpreting this grape. As a matter of fact, it can be found many wineries which decided to vinify Colorino in pureness, obtaining wines which are ready to drink and fruity even though they do not have a great longevity.
Therefore, you can see there are many types of wines (and grapes) for every taste.
Every sub-area of Tuscany, every village, every producer and every winery generally has its strong points. Everywhere you go you will find a wine having peculiar characteristics, different and telling about its territory in a different way. Therefore giving you a different interpretation and a different point of view.
Chianti Classico, as well as the whole Tuscany, is surely a territory to be discovered.
You just have to do it