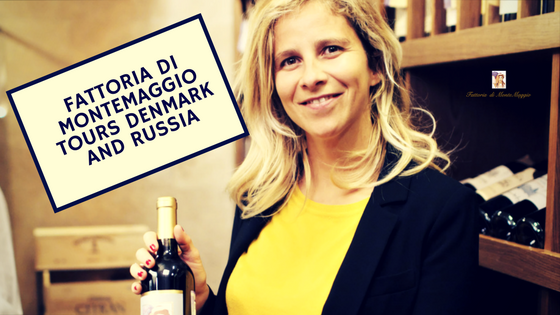 This autumn Valeria and Ilaria have been busy traveling around to introduce the Montemaggio wines outside the borders of Italy. In October, Valeria went to attend two different wine dinners in Denmark and in November, Ilaria went to Russia. Let's see what went on at the different events…
Fattoria di Montemaggio Goes to Denmark
In mid-October, Valeria went to the country of Danish Dynamite. This is the nickname the Danish football team got in 1984 when they qualified for an international tournament, UEFA EURO 1984, for the first time in 20 years. Now, we are not going to focus on soccer here but rather on…wine.
Valeria went to visit the importer Vin & Druen in southern Zealand in Denmark and she enjoyed every minute of it, from beginning to end. She found Danish people to be very kind, smiling a lot, and being constantly on a bike. LOL Even though the weather was a bit windy, the landscape and surroundings were very beautiful. 
Claus at Vin & Druen was an excellent host and Valeria felt very welcome and well taken care of. Vin & Druen had organized two different events where Valeria could mingle with the dinner guests and talk about Radda and the wines of Fattoria di Montemaggio.
The first event took place in Köge where they could taste, for example, the Torre di Montemaggio, Montemaggio Chianti Classico, and Chianti Classico Riserva.

The atmosphere was on top during the dinner…
The second evening was organized in Faxe Ladeplads, with this view.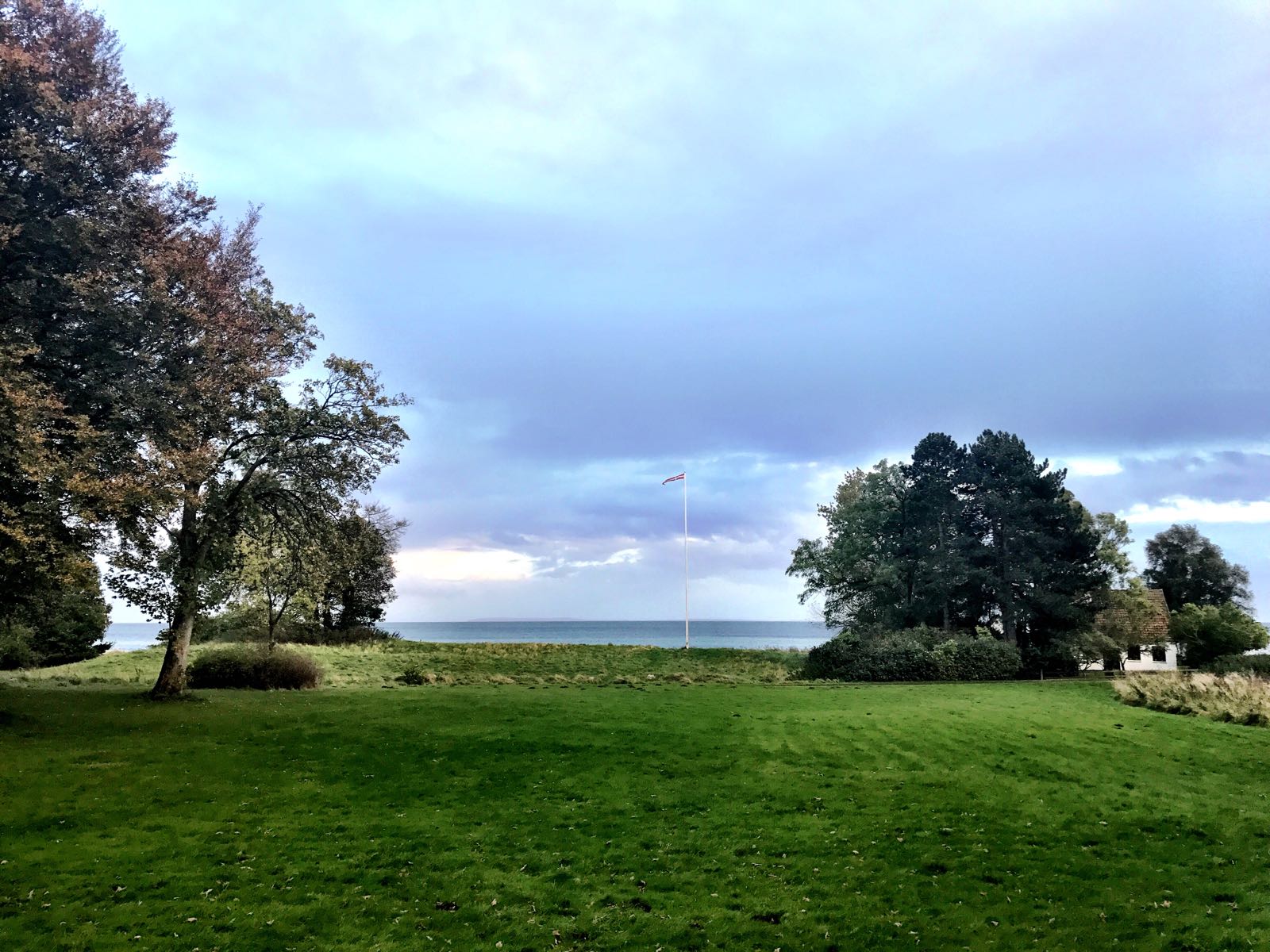 The wines were lined up and the tables set…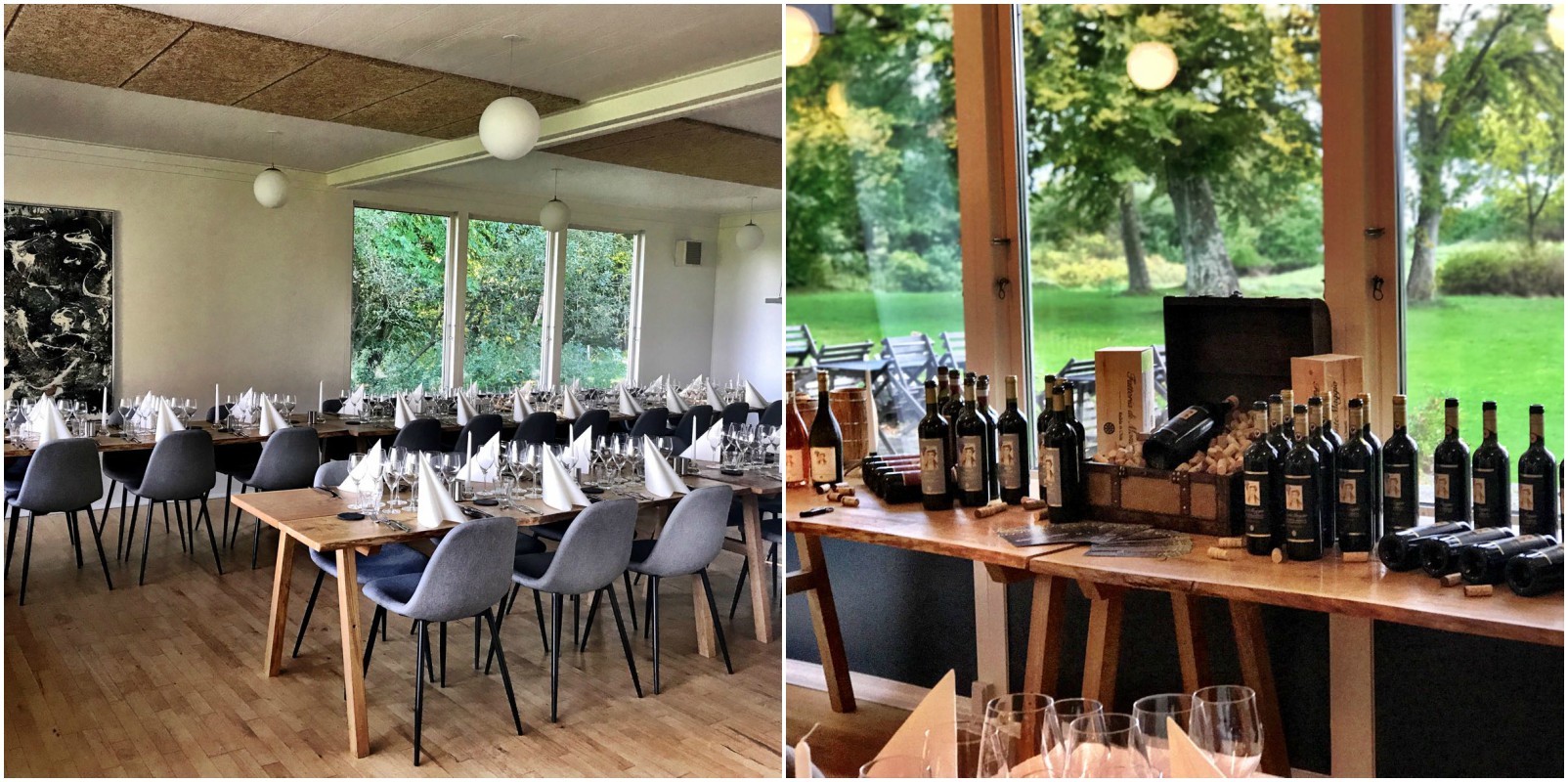 …and people started dropping in to mingle before the dinner.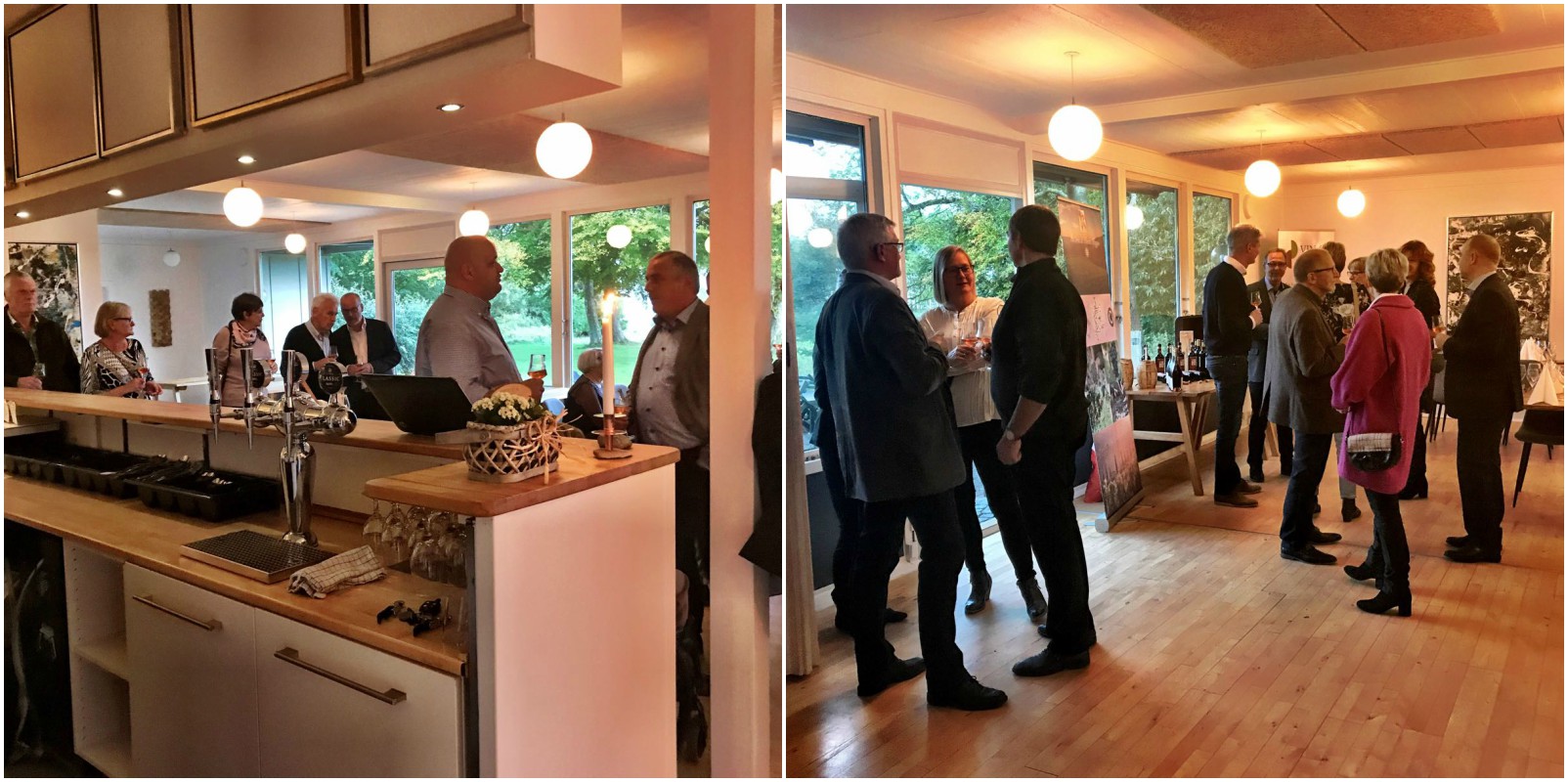 It was a great opportunity to present the Montemaggio wines in Denmark. Valeria wants to go back next year together with Ilaria to meet more Danish people interested in Italian wines. For sure…!
Russia Here We Come…
In mid-November, it was Ilaria's turn to go on a wine promotion trip, this time to Moscow in Russia. She went to visit Montemaggio's Russian importer, Azbuka Vkusa, that has a chain of luxury shops in Russia. They had organized an Italian wine festival and Fattoria di Montemaggio was invited together with other Italian wine producers to attend the event in one of their wine shops.
People could come and taste Italian wines and talk to the producers. Even though not everyone spoke English, they managed to communicate with the help of apps and Ilaria showed Tuscany and the Chianti Classico area on the iPad, etc. During the wine tasting, they had also organized various quizzes so the guests had great fun tasting wine and answering quiz questions.
Montemaggio has the wines Ilaia di Montemaggio, Torre di Montemaggio, and Quinta Essentia in Azbuka Vkusa's wine shops, as you can see below.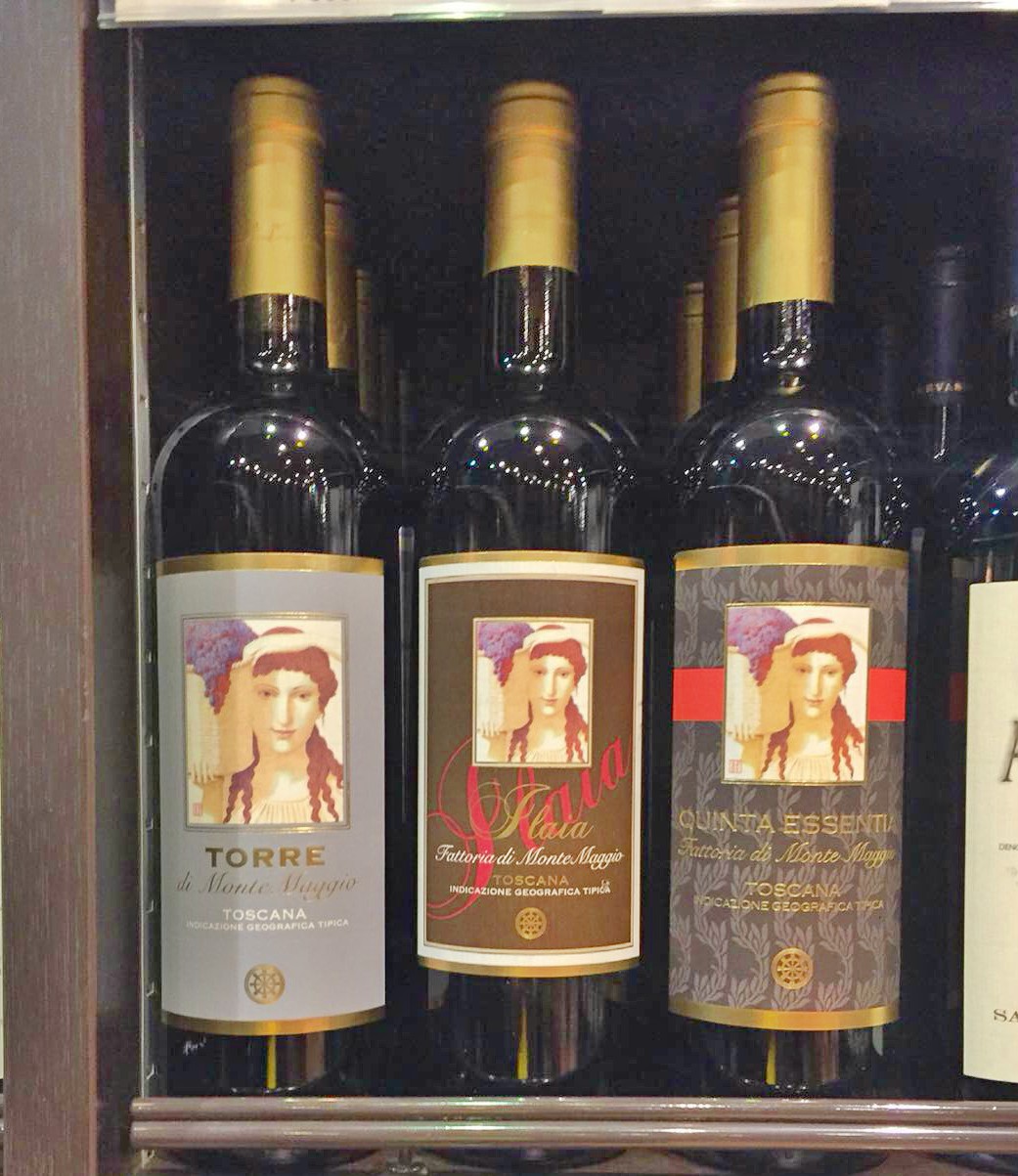 Daria, the event, and marketing responsible for Azbuka Vkusa and for the event gave a speech where she thanked everyone for being there and then was very witty, stressing that there is a saying that
"Italians are similar to funny and happy Russians while Russians can be likened to sad Italians."
As a token of appreciation, all the Italian producers who participated got a so-called certificate of appreciation from Azbuka Vkusa.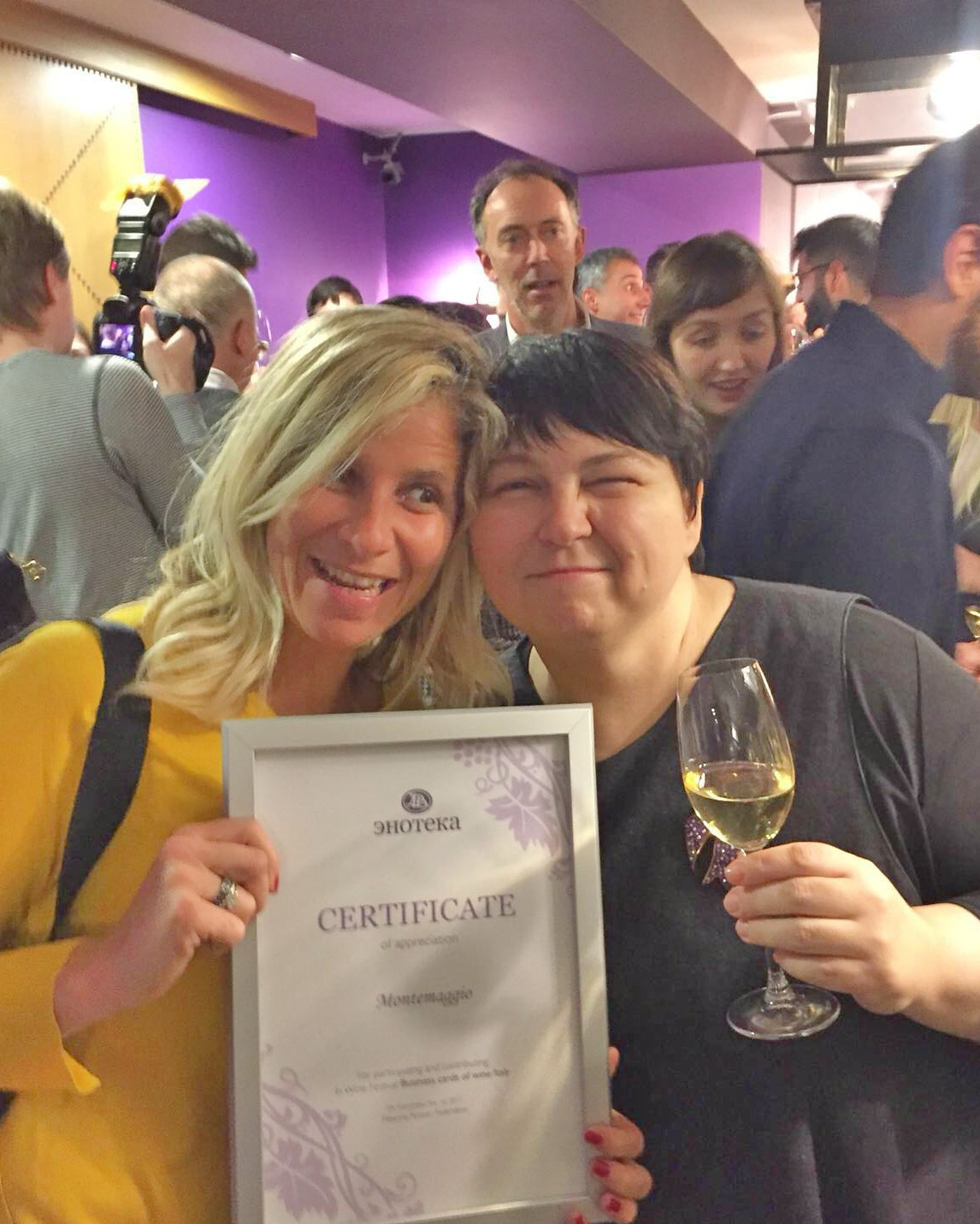 Two Successful Wine Promotion Tours
Overall, both the trip to Denmark and to Russia went well. Valeria and Ilaria are happy with how the events turned out and the people they met in southern Denmark and in Moscow. It is, of course, always essential that you feel that your wines are appreciated and that the guests and people you meet are interested in Tuscany and Fattoria di Montemaggio.
To read more about the Montemaggio wines, click here.