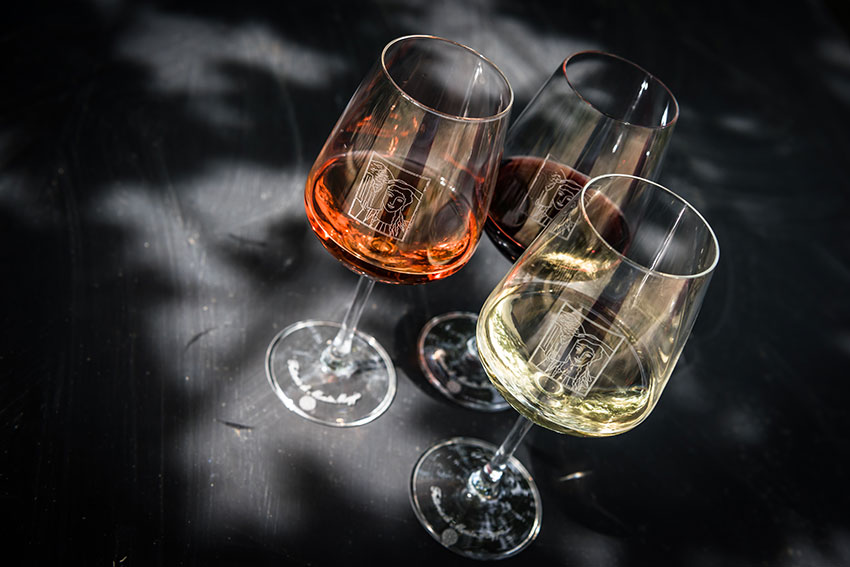 Today we want to share with you some suggestions on how to enjoy our wines during the hottest days of the season.
With summer temperatures reaching their peak the most critical factor a wine lover should pay attention to is the serving temperature of wine. The best way to keep wine at the right service temperature is to equip your cellar with a small wine-cabinet that includes a cooling/refrigerating system. The best models allow you to store red and white wines at different temperatures in different sections of the same cabinet.
For simplicity's sake, you should remember the following guidelines: white and rosé wines are best served at 8-10°C (47-50°F), while red wines should be served at 16-19°C (59-66°F). Take the latter as suggestions rather than strict rules because the exact serving temperature depends on the characteristics of the wine. A simple and amiable red could be enjoyed even at 15°C, while a rich vintage should never be served below 19°C. The reason is that cold temperatures accentuate the effect tannins have on our taste buds: serve a red wine too cold and you risk being overwhelmed by bitterness or excessive astringency.
Should the wine be too cold for your taste just let it warm up a couple degrees to enjoy its authentic structure and complexity. Bear in mind that when drinking a vintage (e.g. our Chianti Classico Riserva) you should always try to open the bottle at least 20 to 60 minutes before consumption. The wine will be able to oxygenate, reach the right balance of flavor and truly express its richness.
Rosé Wines
Rosé wines are very popular in summer due to their versatility: thanks to slight acidity, fruity bouquet and refreshing taste they are an ideal companion for a wide variety of both rich and simple dishes. Did you know that many Italians choose a glass of rosé wine to go with their pizzas?
Our Rosé di Montemaggio IGT is an organic wine made of 100% Sangiovese grapes that can be excellent for aperitif (follow our serving tips above to enjoy it properly chilled!) or for a light lunch with white meat or roasted fish. We find it exceptional together with "impepata di cozze" (mussels) or pasta with seafood and bottarga. The taste of this traditional summer dishes will enhance the low tannins and smooth character of the rosé.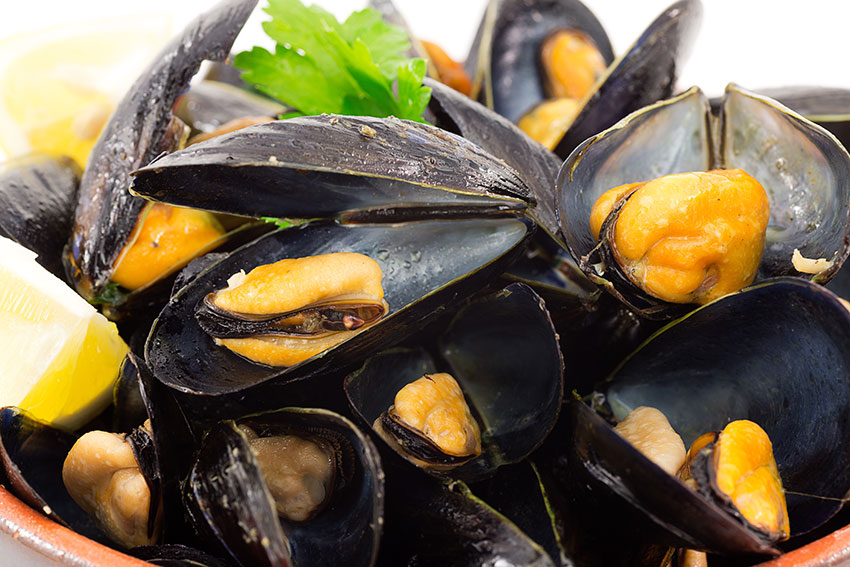 White Wines
What's better than a glass of chilled wine at the end of a sizzling summer day? That's why wine lovers always keep a bottle of white wine in the wine cabinet and a small stock of ice in the freezer. Follow our tips for a perfect aperitif: put 2 or 3 ice cubes in an empty glass, roll them around inside it for 1-2 minutes and throw away the ice before pouring the wine. The now cooled-down chalice will help keeping the wine at a nice and enjoyable temperature for a longer time. Be warned: do not put ice cubes in your wine! They would melt and irredeemably spoil its flavor.
Here at Montemaggio we like to enjoy our Chardonnay IGT with baked gilt head bream. Do you want to try? Just take a gilt head bream, cleaned and scaled. Fill it with a couple lemon slices and some sprigs of rosemary, rub its skin with a mix of olive oil, sea salt, black pepper and freshly chopped garlic, then place some additional slices of lemon and rosemary on top of it. Wrap it in baking parchment paper and cook it at 180°C (356°F) for 15 minutes. You can also place some cherry tomatoes inside the parchment before sealing it. Unwrap it and enjoy! The flavor of this dish matches wonderfully with the flowery aroma and fresh, spiced taste of the Chardonnay.
Red Wines
Red wines with a lighter body are generally considered a good match for simple yet tasty dishes (such as pasta with in-season vegetables, steak or young cheese) but the same holds true for full-bodied wines such as our Chianti Classico: thanks to its fresh and rich flavor this versatile wine is perfect with first courses or tasty cheeses (e.g. Pecorino or sheep cheese). Do you want to surprise your friends? Try pairing a glass of Chianti Classico with grilled tuna!
Talking about grills, we invite all those who enjoy summer BBQs to pair a grilled cut of Black Angus (such as the cube roll or rib eye steak) with a glass of our Chianti Classico Riserva: red meat is a fantastic match for this elegant wine balancing mineral and spiced notes together with persistent tannins and a full body enriched by hints of wood.
How do you like to enjoy your favorite wine in summer? Share it with us in the comment section below!