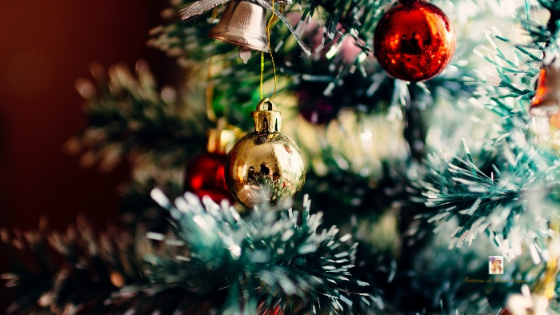 We are just but a day from Christmas in Tuscany and all over the world and last-minute shopping and preparations are at their height. Even though the Omicron is running fast, we probably all have the same pre-holiday stress all over the world but the Christmas traditions vary a bit from country to country and region to region. In Tuscany, the Christmas traditions center around food, of course, but also some other ancient traditions we will take a closer look at. We have also asked Ilaria and Francesco here at Fattoria di Montemaggio about their Christmas traditions in Chianti.
Christmas Traditions in Tuscany
The Nativity Scene
The creation of Christmas nativity scenes is probably a worldwide Christian tradition and, of course, especially in Italy. The artful setting up of objects to recreate the birth of Jesus is a bit of a lovely artform and tradition all over Italy. In Tuscany, Valle del Serchio – the valley between Barga, Bagni di Lucca, Borgo a Mozzano, Coreglia Anteminelli, and Pescaglia – becomes La Valle dei Presepi (the Valley of the Nativity Scenes). In the village Petroio, close to Vinci, they usually have a Nativity Scene Exhibition, but in Covid times these events might be on hold.
The Yule Log
An old tradition in Tuscany, that nowadays with modern living is probably not very common, is the yule log. This was a log from the base of the tree, close to the roots, that was brought home on Christmas Eve. The log should then burn in the fireplace until Saint Stephen's Day on the 26th of December or even until Epiphany Even in early January. The log was a symbol of hope and a way to connect with the loved ones that had passed on and to praise the forces of nature, In fact, the fire has been at the center of the Christmas traditions in many parts of Tuscany since ancient times also in the form of torchlight processions, such as in Abbadia San Salvatore close to Mount Amiata or in Monteriggioni close to Siena. However, as mentioned above these traditions are probably suspended in Covid times.
The Christmas Menu in Tuscany
The Christmas dishes probably vary a lot between different provinces, areas, or even villages in Tuscany, as is the case all over Italy. However, some main food classics are the crostini di fegatelli (liver paté) which can either be a paté made with chicken liver or with a mix of the liver, spleen, etc., capon broth, fresh cappelletti filled with meat, chicken galantine, a mix of roast meat seasoned with rosemary and sage, roasted potatoes, and cantucci with Vin Santo.
Let us find out more about the Christmas memories of Ilaria and Francesco.
Christmas Celebrations in Chianti
Ilaria Anichini, our Estate Manager, tells us about her memories of Christmases' past with her family in Chianti as a child.
Ilaria: As a child, I was living in Florence with my parents and siblings but we often went for Christmas lunch at my grandparents' or uncles' places in Chianti. My father's part of the family comes from Chianti. They organized these big lunches where I played outdoors with all of my cousins before it was time to eat. These Chianti Christmas lunches were wonderful with traditional Italian dishes such as tortellini in broth, dishes with game meat – pheasant and roe deer – that were masterfully cooked by my aunt. Obviously, there was wine at the table as my father's family were wine producers and thus we always had our own wine with the food. Even if I was a child I was allowed to taste a sip of wine and then Vin Santo at the mass.
Francesco Garuglieri, our Wine Tour Assistant, brings us his memories of Christmas spent with his grandparents in Chianti as a child.
Francesco: Christmas was always spent with my family and my grandparents in Chianti when I was a child. We went to the house in the countryside to fetch wine and Vin Santo. Then we were cooking together and I had to help my grandmother in the kitchen. I was in charge of the meatloaf and I assisted during the whole preparation. We typically ate crostini di fegatini as starters while the first course the mezze penne with rabbit ragù was a classic. The second course was meatloaf for the children and chicken fricassee for the grown-ups. At the end of the dinner, the cantucci made by my grandmother together with the Vin Santo of my grandfather were a must.
A lot of these dishes are still classics at the Christmas lunches and dinners here in Tuscany. If you are celebrating Christmas with Tuscan food this year, why not pair it with a wine from Fattoria di Montemaggio. Perhaps a Cielo di Montemaggio sparkling wine for the crostini toscani and a Chianti Classico Riserva with the roast or game meat? Let us then know how it all went. Read more here about our Tuscan organic wines.
We wish you all a Merry Christmas!
Written by Katarina Andersson.