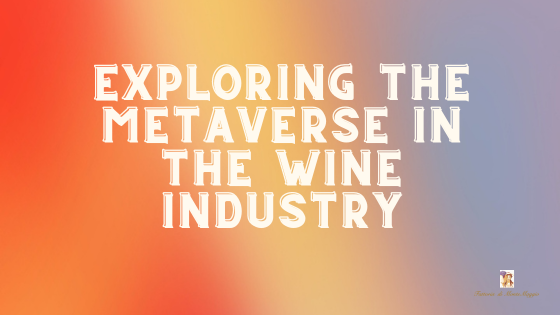 The wine world entered the phase of digital transformation more fully during the pandemic, and it has also started to dip its toes into the metaverse, NFTs, cryptocurrencies, ad much more. Many considered wine one of the last sectors that had not fully embraced digitalization, but during the last few years, things have started to change. A lot in the world has indeed changed with the pandemic, including the way we connect, conduct work, transport goods, our attitude to sustainability, and more. The younger generation, Gen Z, has a different world view and these kids have grown up as a part of the technical and digital transformation.
What does all this mean for the wine sector? How can the wine sector benefit from the metaverse, and can it? Let us discover more below.
What is the Metaverse?
The concept of metaverse and virtual reality is nothing new, it has been talked about in literature, and films, and has been a part of science since years back. The term metaverse is said to have been coined by Noel Stephenson in 1992 in his novel Snow Crash which is set in a sci-fi world. Virtual reality was mentioned by the French poet Antoine Arnaud in his collection of essays The Theatre and the Double, 3D was used as a concept in the American film Sensorama by Morton Heilig in 1962, the computer scientist Jaron Lanier created the first virtual reality headsets and data gloves in 1984, to name a few.
Metaverse is by many believed to be the next phase of the internet (it is to a certain extent already here). More specifically,
"a single, shared, immersive, persistent, 3D virtual space where humans experience life in ways they could not in the physical world"
writes Linda Tucci in the article What is the metaverse? An explanation and in-depth guide on Tech Target.
The metaverse is thus a sort of virtual kingdom in 3D that is a reenactment of real life, a more perfect and larger-than-life virtual world. In the metaverse, we have virtual replications of ourselves, so-called avatars, helping us to move around freely, experience things, take our money with us, and make purchases. It is a virtual world that exists in parallel with the real world.
To access the metaverse, you can use technology such as VR headsets and AR glasses on the platforms that offer access to a virtual metaverse world. Tucci explains that these kinds of tech products and platforms have been developing fairly quickly over the last few years while other issues, such as solving bandwidth and interoperability to arrive at a network of spaces where people can move freely within the virtual world, is probably still something that lies in the future.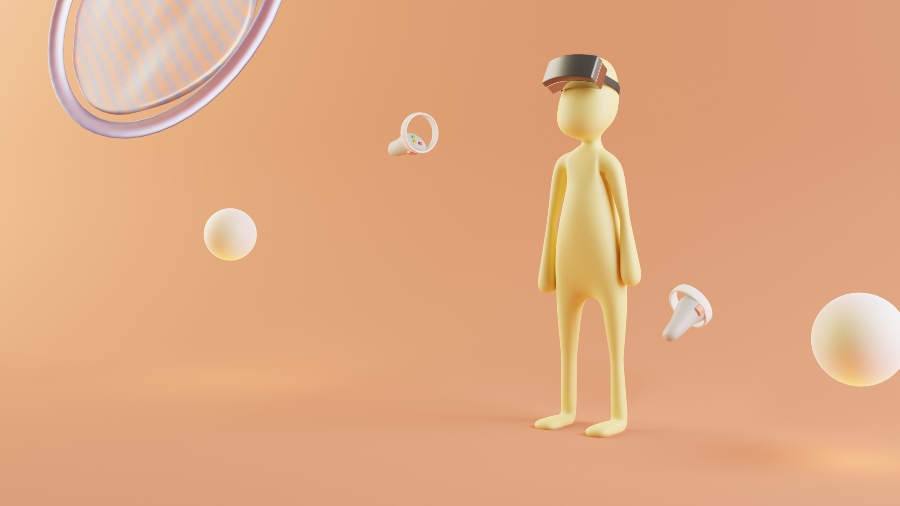 In the wine context, Richard Hemmings has defined the metaverse more easily and understandably as "any online platform where each protagonist has an identity". See the article Wine and the Metaverse in Club Oenologique. He refers to Vivino as a sort of metaverse application, however, it is arguable if Vivino can be considered a metaverse platform even if you do have your own identity there. It is not an immersive world, but rather still a part of the internet as we see it today, i.e. a network of websites for the distribution of information.
Even if many are talking about the metaverse, it is still in its early days and some futurists and tech people argue that there are still several technical barriers to be solved, such as just bandwidth and interoperability standards. Today, "a multitude of metaverses with limited interoperability," exists, according to Linda Tucci, rather than a big multiverse space where everything can be shared. There is still a bit of uncertainty about how it will all develop in the future.
So far, today, the metaverse is mainly used by large enterprises and the gaming industry where it is key to creating immersive virtual worlds to play in. The metaverse is slowly being used also in enterprises for workplace training and remote work collaboration. Digital twin avatars are also a part of the metaverse that is evolving and that can include AI-powered holograms of people interacting with each other. It can also involve 3D renderings of products for e-commerce sites to optimize user-friendliness and sales. In the European food and wine world, digital twins are being introduced for e-commerce by the Irish and Italy-based company Digital Twins.
If we look at the world at large, Nike is probably one of the large brands that to the fullest has embraced the metaverse, virtual reality, augmented reality, and NFTs. They have built their own Nikeland metaverse on the Roblox platform where Nike fans can meet, hang out together, engage in Nike experiences, meet sports stars, and be a part of promotions. Each fan or visitor can also create their own Nike yard. In 2021, they also acquired RTFKT Studios which makes NFT collectible products. Since then, Nike has created their very own collection of NFT sneakers – CryotoKicks Dunk Genesis – where the users, after purchase, can customize their own NFT sneakers.
The skate park company Vans has also built its very own virtual skate park in the metaverse which has had considerable success with about 48 million visitors so far. The possibilities seem endless for brands to make use of virtual reality and the metaverse.
What about NFTs?
A couple of years ago, NFTs started to become introduced and widely used in the Italian wine world with, for example, the Italian Wine Crypto Bank organizing events where they launched Italian wine NFTs. The representative in Italy, Anna Paclet, was the person on the ground organizing the connections and events where premium Italian wine bottles were launched as NFTs.
What is an NFT then? Well, it literally means a 'non-fungible token', which means that it is an online token that indicates ownership of an asset. The beautiful thing about an NFT is that it gives a sort of authenticity to an asset by providing the owner with a digital deed or proof of ownership. The asset – NFT – can then be traded in the metaverse thanks to blockchain technology and by means of cryptocurrencies.
Metaverse in the Wine World
There are several wine-related initiatives to enter the metaverse trying to combine virtual tasting rooms, vineyards, and marketing experiences with the trading of NFTs. Max Kantelia, futurist, software developer, entrepreneur, and co-founder of Metropolis, is also a wine lover and believes in bringing wine experiences into virtual reality. He sees the possibility for wine producers to invite people into their virtual vineyards, to combine real life and metaverse at wine tastings, to have private metaverse cellars and more.
Cellarverse is a Swiss company founded by wine professionals that want to bring the wine world into Web 3.0 and the metaverse. They are minting NFTs for assets such as wine bottles, cases, and barrels that can then be traded on different marketplaces supported by blockchain. By becoming a member of the Cellarverse community you cannot only buy and sell NFTs but also take part in both real-life and virtual wine experiences. For example, it can be a dinner with wine tasting organized in a specific location where the people who cannot attend physically can participate virtually. In the metaverse they can walk around in the virtual version of the restaurant or winery and interact with the producers, chef, sommelier, and much more. Their latest event took place in the metaverse on the Vinophilia platform.
Vinophilia it is a platform that claims to have been the first to launch the metaverse in the wine sector. Probably, they mean the first in Italy to enter the metaverse. Vinophilia has set up a virtual expo where the members and partners can move freely and interact. Vinophilia also uses the metaverse to organize conferences, wine tastings, and presentations that are a mix of real life and virtual reality.
WiV is another of the players investing in their belief in the metaverse and NFTs, especially for the investment in fine wine. They believe in knowing the history to safeguard its value as an asset for investment. With the help of NFTs and blockchain, they are simplifying wine trading and keeping all the information digital.
The project Wine Blockchain by Ez Lab has developed a platform for recording, tracking, and demonstrating the origin of wine using smart tags that can be placed on the bottles. An interesting case study is the Cantina Volpone in Puglia – the winery of Michele Placido and Domenico Volpone in the northern part of Puglia – where they have traced their Bianco Falanghina from vineyard to bottle.
The First Web 3.0 Winery…in Napa
Evinco Winery DAO is the first-ever Web 3.0 winery and it was founded by the anonymous cryptocurrency expert @wizardofsoho and the Napa winemaker Mario Sculatti. Their idea with Evinco is to create an online wine club that bridges socio-economic strata and makes it possible for every member to feel like a "collector or owner". Every NFT enthusiast who "mints will receive a two-bottle allocation" from their wine library for free and exclusive access to the winery's Napa properties, it says on their website. The number on the bottles also has the value of a position in the DAO, which is a transferable position.
The founding members will become the highest membership tier at the winery and they can follow the increase in value of their assets as the winery grows, they can even trade the mints and gain a profit from them. The minters even have governance rights and exclusive access to in-person as well as virtual tastings, winery visits, educational courses, and much more.
What about the Future of the Wine Metaverse…?
There are several more initiatives to utilize NFTs and the metaverse in the wine sector but still, they are attempts to enter this new Web 3.0 world. Either they are focusing on NFTs and trading on the blockchain or trying to create mini-virtual worlds but none of them have really taken off so far. This is all in line with where virtual reality and the metaverse is in the world at large. Just as Richard Hemmings says, "...nobody can be sure how Web 3 will turn out" even though many are making "bold" statements about their initiatives and activities. However, there is no real wine-related metaverse to talk about so far.
Appealing to Gen Z
When looking at the wine sector's attempts to enter the metaverse, it still seems like they have not really reached the level of creating an immersive virtual world where the younger generations feel at home. The younger generation has grown up with the digital world being the norm and is living their lives much more online and in virtual worlds than +35 people are used to. Quynh Mai, founder and chief executive officer of Moving Image & Content has said that "Gen Zs consider their digital lives as important as their physical ones" and see the metaverse as an extension of their own lives. In their minds, physical and virtual goods have the same value and they become players in the metaverse.
In this sense, to reach the younger generation it will become imperative also for wine brands to start thinking about the end consumer and how to create a virtual universe where wine and wine brands enter a virtual world where they communicate with and market to the younger consumers in their own language. Make wine fun in the metaverse with gamified educational classes, vineyard visits, wine tastings with famous people, special promotions, and wine bottles tracing the history to a special grape or area, rather than the usual investment bottles. The future is open for wine brands to explore the metaverse.
How would you like to explore wine in the metaverse?