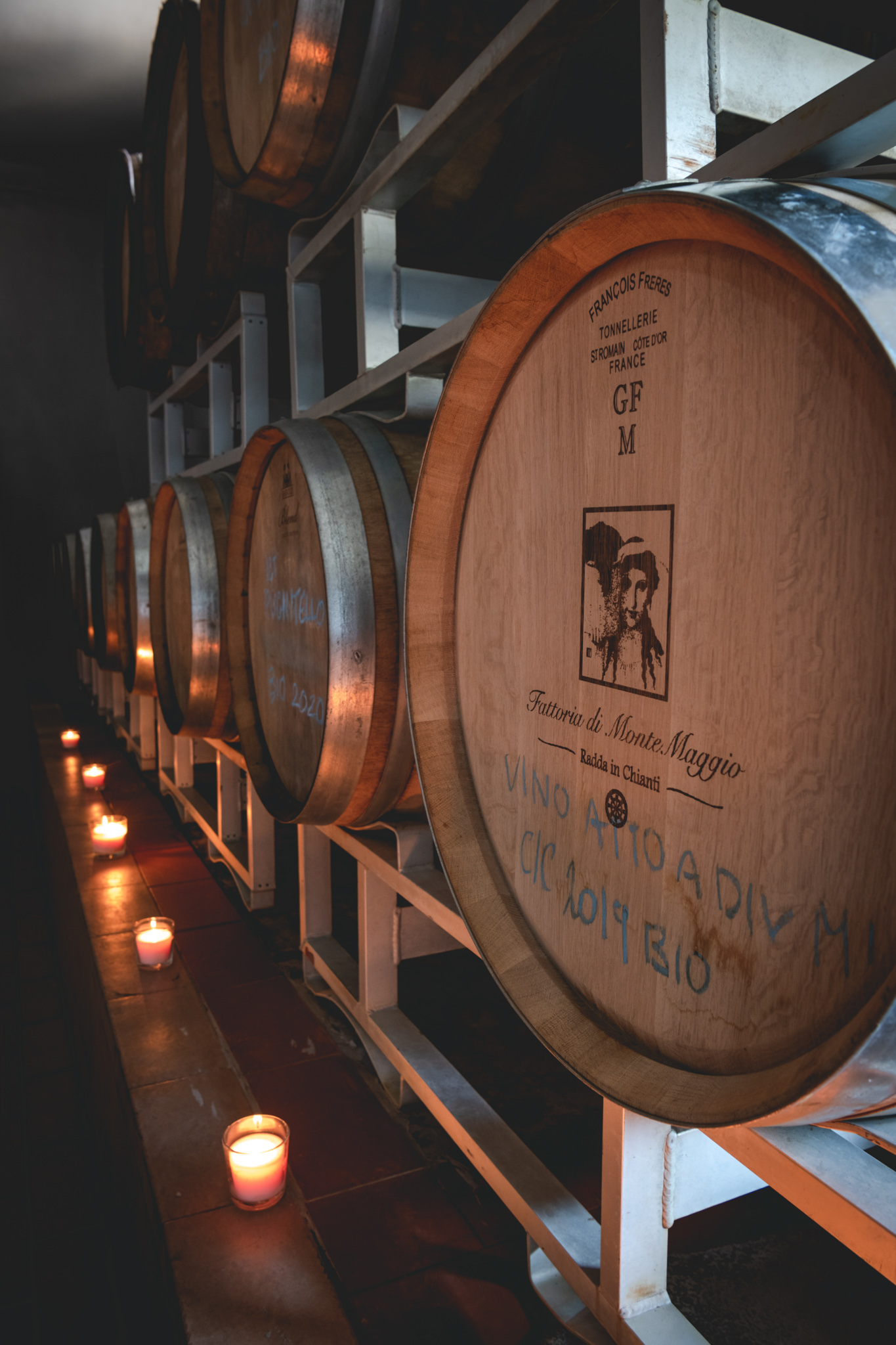 o
Most people are familiar with the Chianti region in Italy, but did you know that there are also wineries in Tuscany? Well, a tour of the Chianti wine region in Tuscany is the perfect way to get a taste of all this beautiful place has to offer.
For those feeling adventurous, this blog post will offer some information about Chianti wine, what you should understand before touring wine tasting Chianti, and some best destinations for experiencing a Chianti Wine Tour.
How to plan your Chianti wine destination trip
Decide your destination
First and foremost, you need to decide where your Chianti wine destination trip will start. For those looking for a day of tasting excellent wines or just an evening out with friends, there are many tours that can be booked in the Tuscany area. You should choose a wine producer or region in Chianti that you're interested in and then plan your trip accordingly.
For example, if you want to have a full day of wine tasting Chianti, during which you'll visit two or three wineries, it's best to search for tours that start from the morning at first producer until nightfall at the last one. This way, there is enough time to visit all of the Chianti wineries and enjoy a wine tasting.
If you're interested in touring vineyards, exploring castles, or discovering more about Tuscany's history- it may be best to start your tour from one end of the region until the other. This will allow you to explore different aspects of this lovely area and get a taste of all that Tuscany has to offer.
Call your favorite wineries
Once you've decided where your Chianti Wine Tour will start, it's time to contact the wineries that interest you. You can do this by simply calling or emailing them directly and asking about tour times or even if they offer wine tasting events at night- then compare what each one has to offer in terms of dates, activities, and price.
For example, you might find that a winery offers tours all day long or only for the afternoon- this will be important to know as part of your decision process because it may not accommodate your travel plans if you're trying to have dinner reservations elsewhere at nightfall.
You should also ask about what kind of wine tasting Chianti they offer, what kind of food is available to you, and any additional activities you can participate in. If the winery has an event at a certain time where some Chianti wine tasting will be offered- this should also be noted in your decision process during comparing prices for the tours themselves because it means that you'll get more for your money.
For example, if you're interested in a wine tasting Chianti tour but the day that is offered by one of the wineries doesn't work with your travel plans- it might be best to choose another date or time range when they do offer them because you won't have as much opportunity during this time.
What happens during the tour?
Your Chianti Wine Tour Chianti Wine tasting will start with an official wine-tasting session at one of your preferred wineries. Here you'll have the opportunity to learn all about how wines are made and what differentiates them from one another. These tastings will be followed by a wine-tasting session at the vineyards themselves, so you'll have plenty of time to sample some more delicious wines and soak up the ambiance too. Interestingly, these vineyards often offer additional activities such as tasting local food, exploring their gardens, or producing a wine-infused dish with them.
At most tours in Tuscany, you'll have an expert guide who will explain everything to do with Chianti wines and what makes them so different from other types of Italian wines.
Best wineries around Chianti
Listed below are some of the best wineries near Chianti to consider for your next wine tour if you want exclusive access.
Castello di Brolio
This is one of Italy's oldest and most famous wineries, producing wines for over 800 years. It emanated from the famous Barone di Ricasoli, who was one of the earliest Italian wine giants. During the 19th Century, Barone di Ricasoli used the grape blend of Chianti Classico, which is still used today. Your visit to Castello di Brolio will include a tour of the vineyards, historical museums, and wine cellars. Experts will also take you through the process of making Chianti wine as well. The winery offers a full day of wine tasting with lunch, as well as a guided tour of the castle.
Antinori nel Chianti Classico
The story of Antinori nel Chianti Classico dates back to 1385. It's also one of Italy's oldest and most prestigious producers, which still uses traditional methods to make wine-making a skilled art form. Wine experts will take you through these processes during your tour with tastings along the way, as well as wine-infused dishes to enjoy at the end. The fantastic thing about this winery is its impressive innovative eco-friendly architecture which has been designed to feel as homely and unique as possible. There are also unusual and suggestive tasting spaces like the wine library. Tours are offered all day long or in the afternoon, and you can even do a wine tasting Chianti tour before dinner too.
Badia a Passignano
If you're considering visiting the Antinori Tuscan estates, then you may be interested to know that they offer a wine-tasting Chianti tour in partnership with Badia a Passignano. This winery is popular for its use of modern technology and innovation, which enhances the production process while still maintaining traditional methods. The highlight of this estate is their proximity: it's not far from Florence, so it's an excellent place for those who want to combine their Chianti tour with other Tuscan experiences. The tours are available all day long, and you can even arrange your own wine tasting session, too- as well as enjoy the beautiful gardens which overlook Tuscany's rolling hillsides.
Castello di Fonterutoli
For individuals searching for a complete package to stay, eat, and drink- Castello di Fonterutoli is an excellent option. It's known for its Chianti Wine Tour, which includes wine tasting in the castle and medieval village and lunch at their restaurant with an accompanying menu of Tuscan dishes. The estate has been producing wines since 1435 and covers 650 hectares; 117 hectares are employed for special vineyards. Here, the harvesting of grapes is done by hand, and the production process is controlled by agronomists and winemakers.
Castello di Meleto
This incredible historic winery has been welcoming people since 1256 and is set in a stunning location that overlooks the picturesque Tuscan landscape. The Chianti Wine Tour at Castello di Meleto includes tastings of their wines, exploring the winery with your guide; as well as tasting some local produce from the estate's garden too. It offers an intimate experience where you can learn about the process of making wine, enjoy a relaxing lunch and then buy some wines to take home.
Castello di Vicchiomaggio
The owners of this estate have devoted their lives to conserving the traditions of Tuscan wine-making, and this Chianti Wine Tour includes a guided visit to the vineyards. The area covers 140 hectares, of which 10 hectares are olive trees, 34 hectares are a vineyard, and the rest is land for fruit trees. You'll also get to explore the castle, gardens and see some of their new technologies, which help increase production efficiency- all while learning about wine-making from experts in that field too. The visit to historical cellars and vineyard enables you to better understand the wine-making process and learn about their conservation initiatives for wildlife.
Castello di Volpaia
This magnificent winery is located in the heart of Chianti Classico, and it's known for its commitment to quality, innovation, and sustainability. With a phenomenal authentic feel, it's the perfect place to go for a Chianti Wine Tour, and you can also enjoy some of their wines while having lunch too. Since the 11th century, they've been producing wines, and today their Chianti Classico is made using traditional wine-making methods. They also have a range of other wines to offer, including merlot, cabernet sauvignon rosé, and marsala. You'll get to see where grapes are grown, have wine tastings, experience an up-close view from the castle tower, and visit the vineyards which date back into ancient times.
Dievole
Popularly recognized for fusing scientific innovation and traditional methods, Dievole Chianti Wine Tour includes a wine tasting session with three wines to try. The estate is owned by the Dievoles family and has been producing wine since the 11th century, making them one of the oldest estates in all Italy. You'll get to see their latest technological innovations, which have helped increase production efficiency. The exciting thing about Dievole is that signature cypress trees have been there for over 75 years- giving a sense of history to the place. You'll also get an up-close view from the tower and learn about their conservation initiatives too.
Fattoria Le Fonti
You can also enjoy cellar visits and wine tasting at Fattoria Le Fonti, a small boutique winery. It's located halfway between Siena and Florence and produces wines using organic and biodynamic methods. Their Chianti Wine Tour includes a guided tour of the wine cellar, tasting three great wines- including one vintage wine and lunch at their restaurant with an accompanying menu that is focused on local produce from Tuscany. The estate covers 15 hectares, where 9 hectares are vineyards and 6 hectares of olive groves.
Molino di Grace
Another small and fabulous winery is Molino di Grace, which was established in 1997. The vineyard covers up to 30 hectares and is located in the heart of Chianti Classico. It's a family-run estate where love for tradition and innovation come together to create some exquisite wines. This winery produces approximately 250,000 bottles of Gran Selezione, Super Tuscan, Chianti Classico, and Riserva for sustainable wine every year.
Why consider a Wine Tour
There are many benefits of having a wine tour;
Learn more about wine
A wine tour is an excellent opportunity to learn more about wines and how they are made with the help of an expert. If you want to know about the different types of wines, their properties, and origins- a Chianti Wine Tour would be ideal for you. You might also get invited into the cellars where the wine is aged on your Tuscan wine tasting adventure.
Great transportation
Since you're in a group, it's easy to share the cost of transportation. In Italy, public transport isn't the most reliable so getting around by car is easier and more comfortable- especially when wine tasting.
Enjoy fantastic wine
There are many wine tours in Italy, each with a different range of wines to offer. Wine tastings vary from region to region, and you'll get the opportunity to try some Tuscan wines, too- all while enjoying scenic views and countryside scenery.
Enjoy spectacular views
While wine tasting, you'll get to enjoy some of the most spectacular views in Italy. These vineyards are located at a higher altitude and have picturesque landscapes, which can be seen from their castle tower.
Enjoy free wine tasting
During a Chianti Wine Tour, you'll get to enjoy free wine tastings at the different wineries. You might also be able to buy souvenirs and other items from their vineyard shops too!
Conclusion
It's time to get wine tasting in Chianti! Join a Chianti Wine Tour, and you'll be sure to learn more about wines, the wineries themselves as well as their beautiful landscapes. It doesn't matter if you're visiting on your own or with friends- it's an experience that is guaranteed not only memorable but also educational.