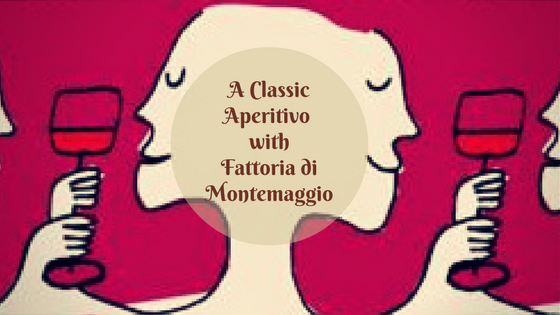 Last week, on Thursday, January 26th, Fattoria di Montemaggio participated in the classic weekly aperitivo night organized by the Consortium of Chianti Classico at Mercato Centrale in Florence. Every Thursday three different wine producers belonging to the consortium participate in the happy hour night. Last Thursday, Montemaggio was there together with Poggi del Chianti and Il Molino di Grace. The consortium has a wine bar at Mercato Centrale where you have the possibility to taste wines from the different Chianti Classico producers.
#FunFriday with some photos from the aperitivo with @chianticlassico yesterday at @MercatoC 🍷🍷#winelovers pic.twitter.com/P9n2klUuxz

— Montemaggio (@Montemaggio) January 27, 2017
300 years of Chianti Classico
Last year, the Consortium of Chianti Classico celebrated 300 years of history and in an earlier article, Gran Selezione – A New Era of Chianti Classico Wines, I briefly talked about this. Chianti Classico has a long history starting with the announcement by Grand Duke Cosimo III of Medici in 1716 to delineate the best area for wine production in Tuscany. Then, it continued with the innovative ideas of Barone Ricasoli in the 19th century and in 1932 the suffix 'Classico' was added. This, in order to well define the historical Chianti area from the general, or outer, Chianti area.
Aperitivo with Chianti Classico Producers at Mercato Centrale in Florence
Every Thursday at happy hour from 6-8pm the Consortium of Chianti Classico, organizes an aperitivo at Mercato Centrale in Florence. The aperitive is called Divino Dì, i.e. the 'Divine Day'.
Indeed, it is divine to have an opportunity to taste different Chianti Classico wines each Thursday. The Chianti Classico wine bar and wine shop inside the Mercato Centrale is a great place where you can stop by, relax a bit, and enjoy a glass of wine.
The wines presented by Fattoria di Montemaggio at Divino Dì
Fattoria di Montemaggio had brought three wines for the occasion, namely Chianti Classico Annata 2010, Chianti Classico Riserva 2009, and Torre di Montemaggio. Denis Redzic from Fattoria di Montemaggio poured and explained the wines to the people dropping by for a glass.
Both Chianti Classico Annata 2010 and Chianti Classico Riserva 2009 are Sangiovese wines with a small percentage of Merlot. The Annata 2010 is an enjoyable wine with notes of red fruit, which is typical for the Sangiovese wines, and a good level of minerality. The Riserva 2009 is a much more complex and well-structured wine with a touch of minerality, notes of red fruit, and spices, This wine is aged for three years in large oak barrels.
Torre di Montemaggio is different from the Chianti Classico wines. It is a a 100% Merlot wine. However, it is a Merlot wine highly influenced by the Chianti Classico territory as it is cultivated in a soil predominantly suited for the Sangiovese grape. Therefore, it can be said that this Merlot has taken on the particularities of the soil in the Radda area.
February with Fattoria di Montemaggio
The aperitivo at the Mercato Centrale was the first event of 2017. During February, a very important wine event is coming up, namely the Chianti Classico Collection at Stazione Leopolda in Florence. This is the yearly Chianti Classico event, where the different wine producers present their new vintages. Stay tuned for more news about this event!
Read more about the wines of Fattoria di Montemaggio here.
Written by Katarina Andersson.