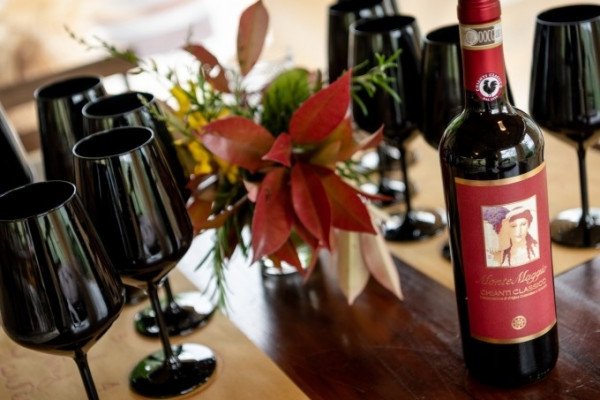 It is not always easy to choose a good gift to give to the ones who love the world of wine
That is why we decided to dedicate a blog post to this intricate subject once again.
We are going to talk about the 5 perfect spring-summer gift ideas for Wine lovers.
Pour yourself a glass of red, get comfortable and enjoy reading.
There are obviously many choices when it comes to accessories for wine lovers, and certainly some are more mundane than others.
Therefore we must always make a selection of what we can put in our list of considerations and surely we should also understand who we have in front of us.
As we always say every person is unique.
And everyone has their own well-defined and precise tastes.
Having made this small clarification we can start.
Let's start from one of the "musts" that a wine lover will obviously want to have in his or her home.
The Universal Stopper
At least once in a lifetime everyone will be in the situation of opening a bottle of wine and not being able to finish it, this is the tool that will help us by allowing us to protect the wine for a longer period of time (of course the wine will be put in the refrigerator in order to ensure a better protection) and this stopper is made of steel and it is often provided with three checkers rings that are used to keep a record of the month and the day the wine was opened. Some of these corks block very well the passage of air and they are extremely effective.
Vacuum Pump.
We talked about air, oxygen that passing by risks to compromise the health of our wine.
Which tool can help to protect the nectar of Gods?
Obviously the best one turns out to be the vacuum pump.
Wine is drastically influenced and conditioned by the exposure to oxygen after opening.
Even though it must be said that important quality wines (which also have an important aging history behind them) need a good oxygenation. Oxygen becomes dangerous only in case it is in big quantities and for a long time.
A good vacuum pump will allow to reduce the oxygen inside the bottle and guarantee you a greater vitality of the wine for even a quite long period of time.
Wine Cooler
The wine cooler proves to be extremely useful especially during the spring-summer period.
It is also a sophisticated and smart gift idea that will surely satisfy even the most demanding wine lover.
Besides keeping the bottle cold for a long time after it has been taken out of the refrigerator, it surely also represents an extremely ecological and practical solution. Moreover, it is extremely customizable.

 Cooler Stick
Staying with the topic of temperature, another fundamental accessory is the wine cooler.
A metal stick (provided with a spout) that will be kept in the freezer for a whole night after which, once the first glass of wine has been poured, it can be inserted in the bottle and used to cool the wine while it is being served.
Genius, isn't it?
Travel glass
Last but not the least in this list of ours updated to spring 2022 we have the portable glass.
Surely every wine lover will love a portable glass.
This is a practical and surely appreciated gift idea, especially in case the person travels a lot. In fact, he or she will be able to take the portable glass with him or her not only to wine events and festivals but also to the beach, concerts or poolside barbecues.
It is a tool designed to be used while traveling.
It is therefore provided with a spill proof lid and a double part helps creating a better insulation
We have come to the conclusion of this article of ours!
All that's left is for you to choose the perfect gift for the person in question!
Let us know in the comments section what you think of these proposals.