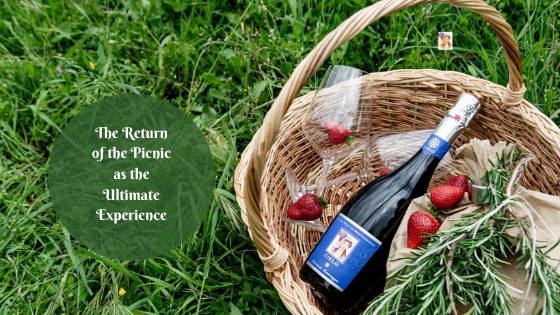 Summer is the time for picnics and to enjoy the outdoor landscape in good company and with snackable food. This year, in this period of social distancing outdoor eating, it has become even more of a trend, even for restaurants and wineries. Here at Fattoria di Montemaggio, we also offer light lunch/picnics as one of the ways for our guests to enjoy their visit to our estate. Check out our other tours here.
Did you know, though, that picnics originally was an indoor concept?
Let's dive in to learn more about picnics…
The Picnic Was Born in France
Like many things, the picnic has its origin in France. It is believed that the word picnic stems from the French verb piquer (to pick) and the noun nique (a small amount). Even if, in paintings and descriptions from the era of Romanticism, where nature was thought of as something pure and spiritual, it can seem that picnics were enjoyed in bucolic settings, it started indeed as an indoor pastime.
According to Alexander Lee, a fellow in Renaissance Studies at the University of Warwick, the first mentions of pique-niques in the mid-17th century seems to have had a slightly ironic and pejorative connotation referring to the insurgents' hypocrisy and lavish habits during the Fronde when there was a famine in most of France. The satire Les Charmans effects des barricades, ou l'amité durable de la compagnie des freres Bachiques de Pique-Nique, is an example of the Fronde hero Pique-Nique's excessive eating. (See The History of the Picnic in History Today.)
Later on, in the 17th century, the word pique-nique had already gained a positive vibe and it had turned into a type of fashionable dinner where everyone brought something to share with the others. During the 18th century, it became more and more popular in salon life among the French aristocracy. Each and every guest either brought something to eat or to drink, or they could contribute to the cost of the dinner. However, as mentioned above it was still very much an indoor activity with food, drinks, and dancing or other entertainment. Many of the important intellectuals of the era, such as Jean-Jacques Rousseau, would often attend pique-niques.
With the French Revolution, when many aristocrats fled abroad the habit of pique-niques was exported to other countries in Europe, especially Great Britain. In Great Britain, the picnic trend would soon spread not only to the British nobility but also to the prominent middle classes in the course of the 18th century and be taken outdoors. Soon it would become more of an innocent way to enjoy a meal out in close contact with nature rather than being part of indoor sophisticated salon life. However, indoor picnics continued to be fashionable.
We all probably remember the habit of the characters in Jane Austen's novels to often organize picnics as a way to be in contact with nature in a sublime manner. Especially, in Emma where a country picnic is organized with a quiz that ends with Mr. Knightly who scolds Emma for her behavior towards some of the poor spinsters.
In the 19th century, the concept of picnics spread also to America where it continued to be an outdoor pastime of the middle classes. Lately, due to the sad developments in the US with the unjust crimes against black people such as Breonna Taylor and George Floyd, it has been argued that the word picnic would have its origin in racism.
In the US, the picnic has undoubtedly racist connotations partly because white people's lynchings of black people in the South often occurred at picnic-like gatherings in the past. However, this ought to be considered a sad American development of this word while the etymological origin of the picnic is French and has little to do with horrible attacks on black people.
Let us return to talking about picnics in a British context, where people in the early 20th century started traveling around more thanks to trains, cars, and other transportation modes. As a result of urbanization and people wanting to enjoy the countryside in their free time the design and mass production of the picnic basket became a new phenomenon. Still today, we think of a basket as a way to pack food for a picnic to bring with us outdoors.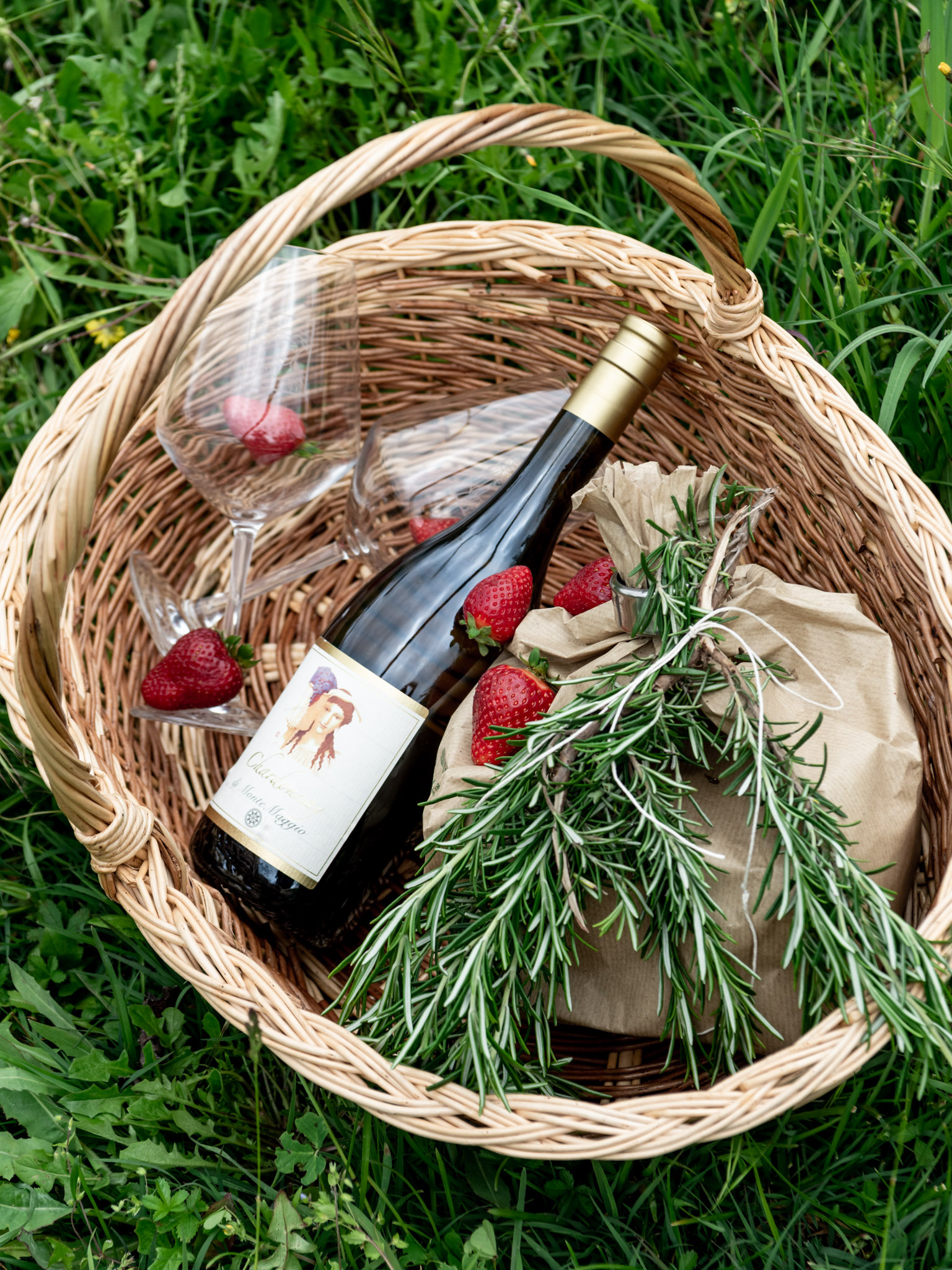 The relaunch of the picnic during Covid-19
Who knew that 2020 would become such a troublesome year all over the world?
With lockdown, or shelter-in-place, and social distancing rules, dining out in restaurants became a distant memory. When restaurants started to reopen after the lockdown in many countries it still came with severe restrictions regarding the number of dinner guests allowed. The tasting rooms at wineries is another space that was entirely shut down during lockdown. After the reopening, wine tastings outdoors and picnics have been a viable solution for restaurants as well as wineries such as Montemaggio.
"Picnics are the restaurants of COVID" as Rachel Sugar writes in Grub Street by quoting Ti Martin from Picnic Provisions & Whiskey in New Orleans in the article How to Picnic Now, According to Experts.
Most magazines have written at least one article during the last months about how to organize the best picnic outdoors, where to buy picnic-ready food, or restaurants and wineries organizing outdoor activities with picnics, etc.
Some examples of Outdoor picnics:
Restaurants in Milan, Chicago, New York, and many other places have organized themselves to offer picnic-friendly food that you can order and pick up to then enjoy in the park or any other green area.
Jordan winery in Napa started early in May to offer hikes around their vineyards combined with a gourmet picnic basket paired with two bottles of wine from their estate. (See Jordan winery launches socially distanced hikes and picnics, in The Drinks Business.)
Château Gassier in Provence has come up with a series of outdoor activities, including picnics, music performances, treasure hunts, and much more to get tourism going. (See Provence winery plans open-air theatre and treasure hunts for tourists, in The Drinks Business.)
A Chic Picnic at Fattoria di Montemaggio
At Fattoria di Montemaggio, we offered our guests the ability to have a picnic on our grounds even before Covid-19 happened. Now, of course, it is an even more popular experience at our winery in line with the social distancing rules.
We have named it a Chicnic, i.e. a chic and trendy picnic. Our Chic PicNic basket includes yummy snackable traditional local food, a bottle of water, and fruit. Then you choose a glass or a bottle of wine to accompany your picnic. You can, thereafter, choose if enjoying your picnic in the tasting room, the vineyard, or in the garden.
Learn more about our wine tours and experiences at Fattoria di Montemaggio here.
Written by Katarina Andersson.