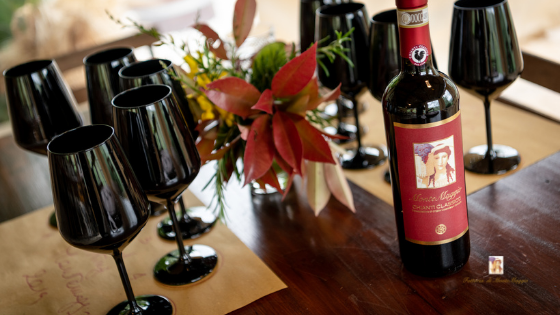 This spring has been a sort of rebirth of life in the world in general, and in the wine world in particular. After two years of long periods of isolation due to the pandemic, the last few months have shown an eagerness to recuperate time lost as quickly as possible. In Italy, it started with the Chianti Classico Collection at the end of March (see further our article Chianti Classico Collection 2022 Gave Positive Vibes to the Wine World) and then continued then with Vinitaly, Anteprima Chiaretto, Anteprima Sagrantino, Cantine Aperte and Radda nel bicchiere, and many other events.
There are several parallel events to Cantine Aperte during the same weekend, for example Radda nel bicchiere is one such side event together with "Bike&Wine Zenato Experience" between Lombardy and Veneto, Wine&Art Farm of Borolomiol in Veneto, "Piatti Cantine Aperte" and "A Cena/Pranzo con il Vignaiolo" in Friuli Venezia Giulia, amd many other events.
The Tuscan History of Cantine Aperte
Movimento Turismo del Vino, or MTV Italia, is a non profit association that was founded in 1993 after an initiative by Donatella Cinelli Colomini and her winery in Montalcino. The association was started with the aim to develop and grow wine tourism nationally in Italy and to strengthen it as a key resource for economical development and environmental protection. An important part was, and is, of course, to introduce wine lovers to Italian viticulture and winemaking.
Movimento Turismo del Vino started out by collaborating with universities for research and with other important players in the wine world such as Città del Vino and Enoteca Italiana (no longer in business), and they also started to participate at Vinitaly and other larger wine events.
If we make a short detour here to talk about Città del Vino, it is another very important Italian association that was founded in 1987 by mayors from 39 different towns or communes around Italy. It weas right after the methanol scandal in 1986 that this group of mayors and administrators gathered around the common goal to develop activities and projects around wine, food, and other local products. They wanted to develop and improve the quality of life, work conditions, and strive toward sustainability. This was long before when sustainability would become a buzzword.
Movimento Turismo del Vino together with Città del Vino have today become crucial pillars in the Italian wine world and society in general, as well as in the society at large,l to help people learn about viticulture and wine. Today, Cantine Aperte is only one of Movimento Turismo del Vino's many events and projects throughout the year. Others are, for example, Calici di Stelle, Cantine Aperte in Vendemmia, Cantine Aperte a San Martino, and Cantine Aperte a Natale.
This year, Cantine Aperte celebrated its 30-year anniversary and organized many events all over Italy in grand style with over 600 wineries opening their doors to curious visitors. Cantine Aperte is a happening that today has around 15 million wine lovers from all over the world that every year participating in the initiative with a turnover of 2.65 billion euros. It has certainly contributed to putting the Italian wineries on the map and turned into a success.
Radda nel bicchiere with a focus on Radda winemakers
This year was the 25th year of the Radda nel bicchiere event that is a happening organized by the tourism office in Radda. The wine producers showcasing their wines are all from the local Radda area, i.e. the Vignaioli di Radda (the Radda vintners that is a sub-association to the Chianti Classico consortium). This event is an excellent way to get to know this amazingly beautiful Tuscan hamlet as well as local wineries.
The different wineries have booths lined up along the main street of Radda so that you can leisurely stroll around a taste here and there. There are also different guided tastings such as a tasting of older vintages and the classic blind tasting in Saletta della Misericordia in Radda.
This year, our Chianti Classico 2015 took home first place in the blind tasting for Chianti Classico Annata wines followed by Chianti Classico 2019 from Podere Capaccia and Chianti Classico 2018 from Poggio alla Croce.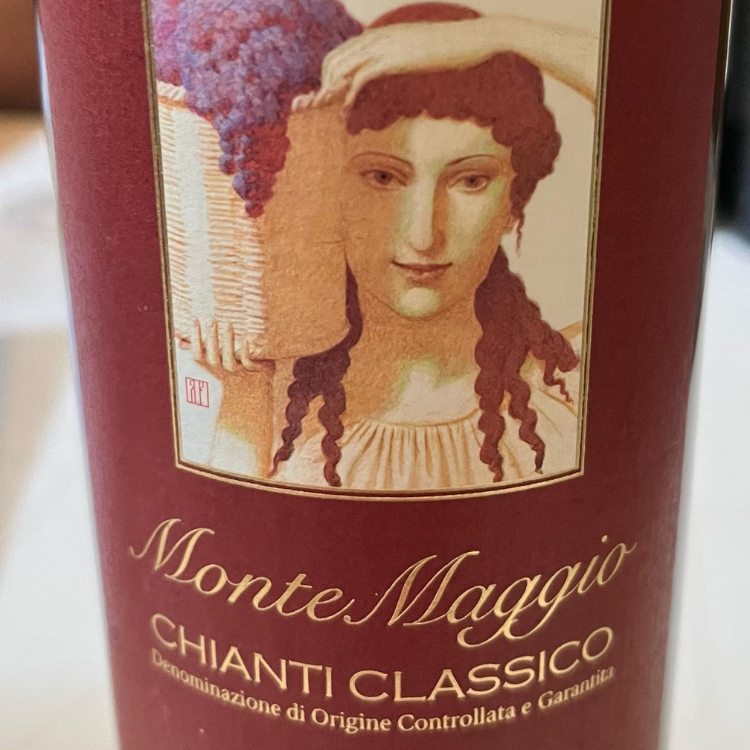 Cheers until next year and next Radda nel bicchiere!
Written by Katarina Andersson.