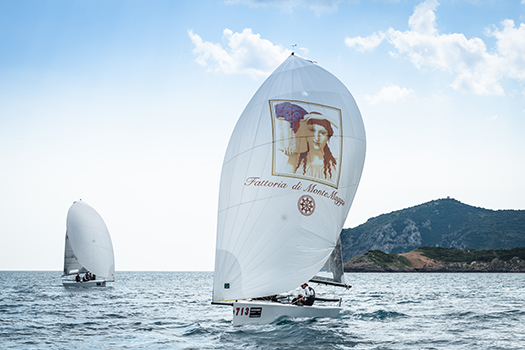 This year Fattoria di Montemaggio sponsors the Russian team, Synergy GT, in the Melges 20 Championship of the Sailing Series®, one of the most prestigious sailing events in the world.
The Melges 20 Championship of the Sailing Series® consists of several stages that are held in some of the most beautiful holiday villages in Italy: Porto Venere, Porto Ercole, Talamone, Riva del Garda, and Scarlino.
Launched officially on April 15th at Porto Venere, one of the most beautiful villages of the Golf of Poets in Liguria, the following stages of the Championship took place in two gorgeous towns of the Argentario area near Grosseto in Tuscany: Porto Ercole and Talamone.
This weekend, the next stage of the Melges 20 Championship will be held in Talamone, while the grand finale is in  Scarlino in Tuscany at the end of August.
See the calendar of the next Melges 20 competitions below.
10-12 June 2016
Talamone (Grosseto)
01- 03 July 2016
Riva del Garda (Trento)
25- 28 August 2016
Scarlino (Grosseto)
For more information about our winery and organic wines, such as Chianti Classico, Chardonnay, Rosé and other products and events click here.