Label
Cielo di Montemaggio IGT

Region
Chianti Classico Region

Wine style
Pale straw yellow, notes of Granny Smith apples, other green fruit. Dry with a touch of sweetness!

Paired with
Perfect as an Aperitif, with light dishes, spicy/fried food or with deserts!
Chardonnay grapes have been grown in Montemaggio since 2009, in order to offer our clients a fresh alternative to the reds especially in summer. The process of selection for these grapes is as rigorous as for other grapes in Montemaggio. After the harvest and various stages of selection, the must is fermenting at controlled temperature in order to preserve all the fruit and aromas of the future wine. After the fermentation the young wine is aged in new and aged wood. In Montemaggio we grow grapes with very low yields, which is an absolutely essential parameter for making quality wine.
During the harvest, the grapes are harvested by hand in crates and afterwards the berry by berry is selected, and everything that does not meet high quality criteria is eliminated. During the fermentation, the temperature of the must is regularly checked to preserve all the aromas and fragrances of the future wine.
The reason we called this wine "Cielo di Montemaggio" came about one starry night when we have recorded a video of Montemaggio's sky.  Cielo mean sky in italian, and since that video the pelage in this sparkling wine seemed so delicate and so many, that it seemed to have 1000s of stars of Montemaggio sky in a glass. Hence comes the vivid blue colour of the labels with constellation and stars.
All Fattoia di Montemaggio's wines are certified with the organic label, using only grapes grown following organic methods of agriculture, therefore without synthetic chemicals and without GMOs. The sulphite content is very low compared to non-organic wines.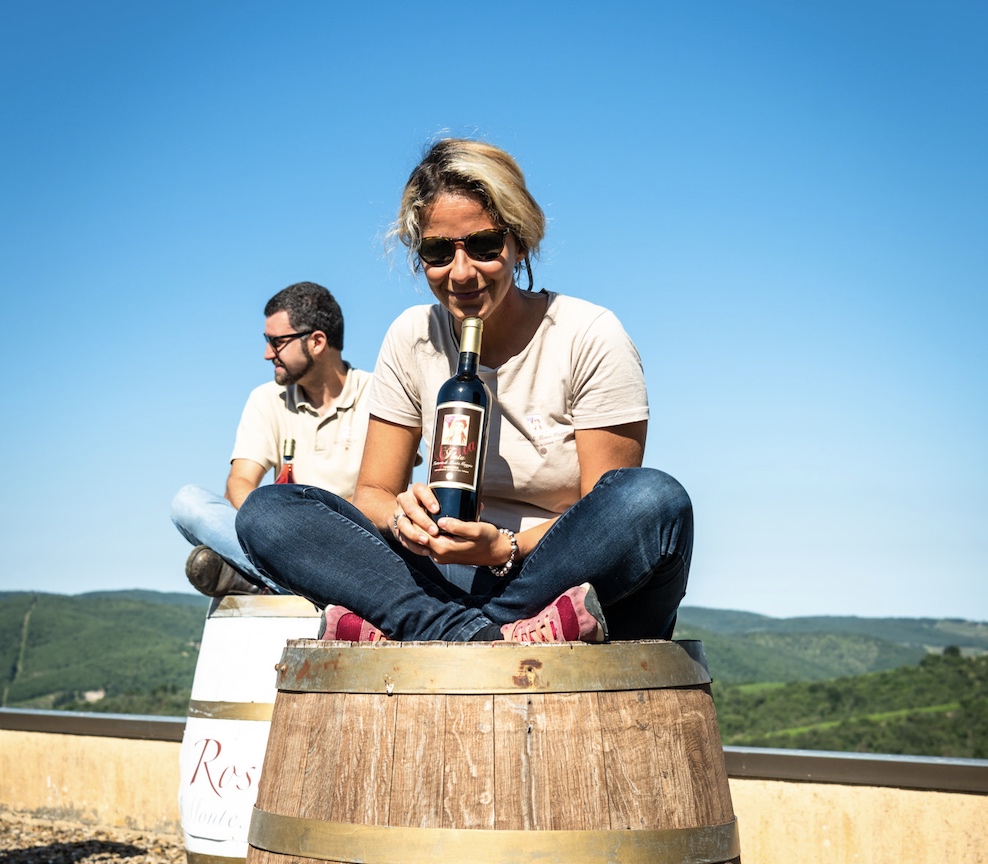 Note from our winemakers
Ilaria Anichini - Agronomist
Grape Variety: 100% Chardonnay, Growing system: Predominantly guyot, Colour: It has a pale yellow colour, Nose: floreal, fruty notes with a mineral hint! Palate: Mid Dry taste. Delicate and persistent perlage: with a pleasant freshness and persistence. Ideal serving temperature: very chilled at 6-7 °C.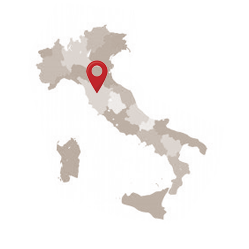 The Chianti region
The Chianti region in Tuscany, Italy, has a rich history, a reputation that has made a dramatic roller coaster ride and, ultimately, the ability to produce incredible wines with phenomenal value.
Chianti is considered the world's first bounded wine region - a title that dates back to 1716, a time when the Republic of Florence was flourishing and had a hold on much of the wealth of Central Europe.
When the wine was first produced in Chianti, documents indicate that it was a white wine. Only in 1872 was the first mention of the modern version of Chianti wine established, with a letter indicating that Chianti had to be made with at least 70% from Sangiovese, and the other 30% from Canaiolo grapes or a white grape to soften the power of Sangiovese.
The Chianti Classico appellation has some disagreement and confusion in its origin, which ultimately has an effect on the fame of the product.  The origin of Chianti Classico was born when an increasing number of producers of inferior quality began to distribute wine under the name Chianti and the boundaries of where Chianti was located became increasingly unclear.
In 1924 a group of producers came together to create the Chianti Classico Consortium in an attempt to protect the quality and heritage of the original Chianti wines. The original Chianti region - now called Chianti Classico - covers 17,640 hectares and extends from just south of Florence to just north of Siena. For reference, the entire Chianti region amounts to 177,500 acres.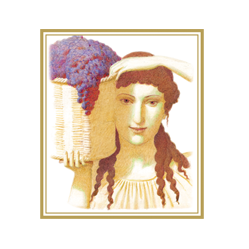 The Story Behind The Label
Fattoria di Montemaggio's mission is the result of the passion, love, and dedication of all the people that so far have worked here every day and it is also the dream come true of two women: Valeria Zavadnikova, the young owner of the Fattoria, whose passion for wine has brought her to learn everything about it and transform this passion into a real job, and Ilaria Anichini, an agronomist and the director of the winery that has worked here since 2005.
It is not a coincidence that the image and logo of Montemaggio are represented by a young Etruscan woman with a basket of grapes on her head. The idea was to create an image - a brand, that would be able to bring together all the most important values that Montemaggio holds dear: tradition, history, passion, heritage, leadership  and value of women in our society. Etruscans, being such ancient people cultivated wines all those centuries ago and lived by this fundamental principles and gave a lot of importance and liberties to women in their society to be equally important standing next to man.
As for Montemaggio, a graphic designer Marina Zimoglyad took inspiration from the painting created for Montemaggio by her husband Andrey Remnev, who is a well-known and much appreciated Russian painter.