Christmas is a cosy time of the year that we usually spend with our family and the people we love. It is also a time of good food and wine, so to make the festive season even more special, Dynamiq has partnered up with an award-winning Tuscan winemaker based close to its shipyard in Viareggio.
The Montemaggio estate comprises 70 hectares in the heart of Tuscany's Chianti Classico region, one of the prettiest and most highly prized wine-producing areas in Italy. During the grape harvest, which is carried out entirely by hand, the fruit undergoes careful selection in the vineyard and again later in the winery. This hand-made approach to winemaking ensures that the finished product preserves the natural 'terroir' or distinctive qualities of the climate and soil where the vines are cultivated.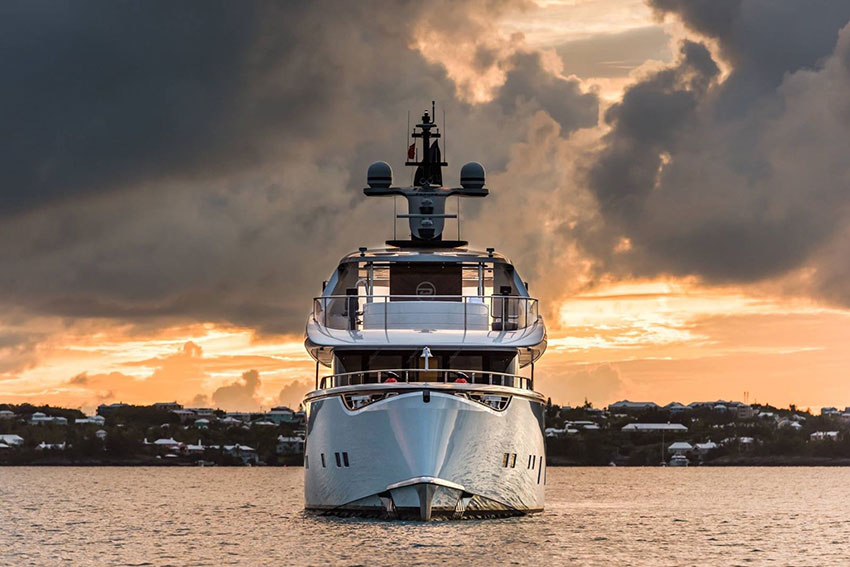 The process is not unlike the Italian craftsmanship and Dutch engineering that defines each and every Dynamiq superyacht. Quality, performance and innovative design are the cornerstones of the brand's philosophy, resulting in the most aesthetically striking and technically advanced yachts in Dynamiq's chosen size category of 27–50m.
"We are thrilled to announce our collaboration with Montemaggio to produce an assortment of limited-edition wines," says Sergei Dobroserdov, CEO and founder of Dynamiq. "Montemaggio is a thoroughly modern winemaker that lives up to its motto of being the finest in quality. This philosophy resonated with us at Dynamiq as we strive to be a pioneer in the yachting industry at the forefront of new concepts and technology. Nothing beats a glass of fine wine on the deck of a Dynamiq yacht in the company of family and friends at Christmas."
Dynamiq has completely reinvented the yacht-buying experience with its Online Configurator that allows owners to choose every detail of their purchase – from paint colour and underwater lights to general arrangement and interior décor options ­­– in real time and complete transparency. And now you can add a supply of bespoke Montemaggio wine to the exclusive list of options!
For more information visit: bedynamiq.com