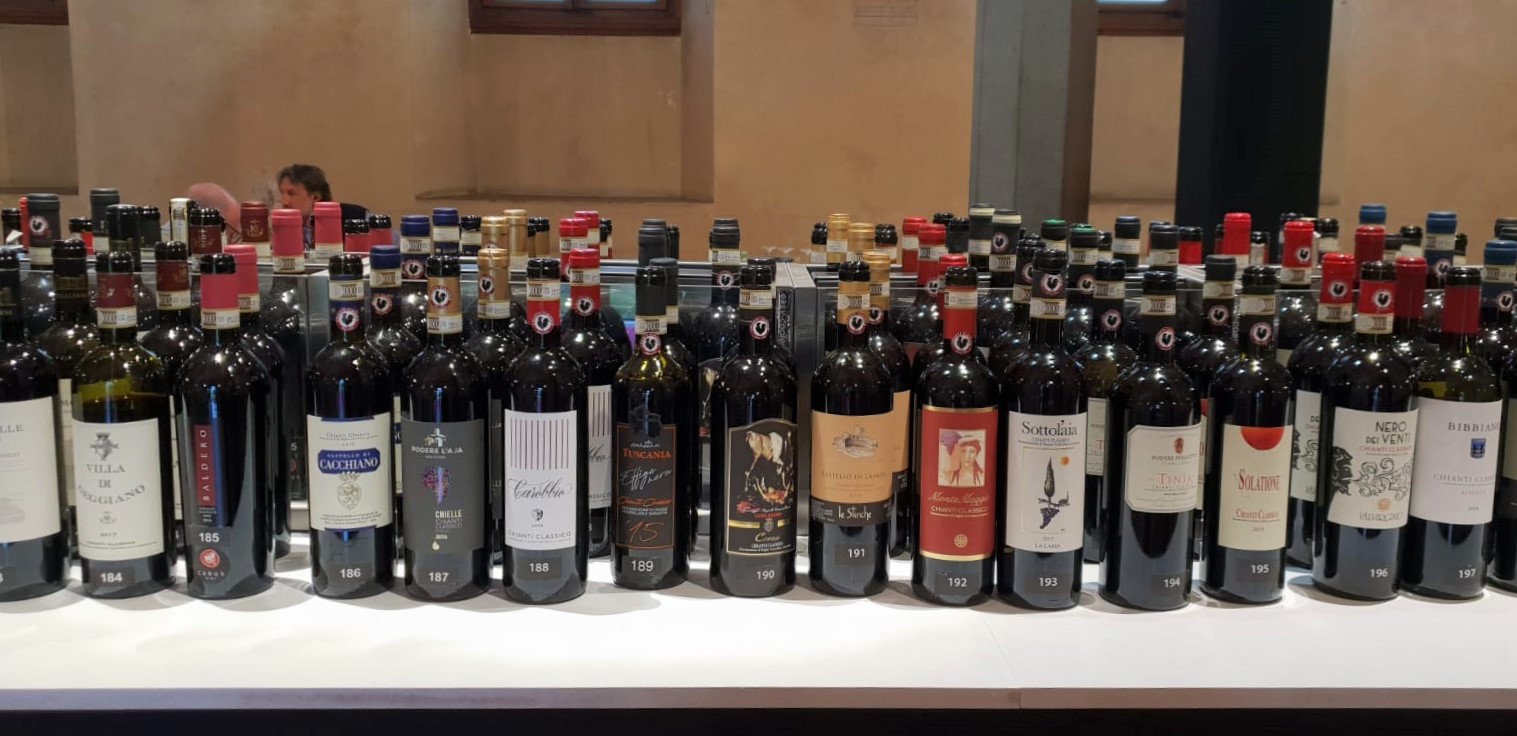 Our three Chianti Classico wines – chianti Classico Annata, Riserva, and Gran Selezione – are mentioned by Irina Romanoff Mihailenko in the article Chianti Classico Collection 2021 on her blog Sparkling Life. We are very happy that she has reviewed all three of the wines. Irina loves the Sangiovese grape as she writes in her article, and what better way to get a full immersion into the Sangiovese than at a tasting of Chianti Classico wines?
Irina says the following about our Chianti Classico wines:
Chianti Classico 2015 Fattoria di Montemaggio (Biologico, 97% Sangiovese, 3% Merlot). E' tra quelle aziende che aspetta sempre che i vini siano abbastanza pronti per poter uscire in commercio. Siamo nelle zone più alte a Radda in Chianti e questa scelta la trovo ammirevole e adeguata. Vini complessi, longevi, con tutti i componenti perfettamente integrati e ben presenti.

Chianti Classico Riserva 2014 Fattoria di Montemaggio (Biologico, 97% Sangiovese, 3% Merlot). Sicuramente è uno dei vini meno longevi dell'azienda, mi riferisco a questa particolare annata, ma considerando tutte le difficoltà di questa vendemmia è davvero ben fatto. Non sono abituata a percepire (come qui) leggere note evolutive nei loro vini, anche perché li ho sempre assaggiati giovani, e questa Riserva ha una bella struttura apprezzabile anche da subito anche se la parte tannica non è ancora del tutto integrata.

Chianti Classico Gran Selezione 2013 Fattoria di Montemaggio (Biologico, 100% Sangiovese). E' tra quei assaggi con i sentori più affascinanti. Bellissima parte fruttata e tannica, gentili note terziarie che dovranno ancora esprimersi, un grande potenziale di longevità. Mi è piaciuto particolarmente, tra i vini più belli nella tipologia Gran Selezione, e se non assaggiate i vini di Montemaggio da tempo non fatevelo sfuggire.
Thank you Irina for the beautiful article!
Photo credit: Irina Romanoff Mihailenko.