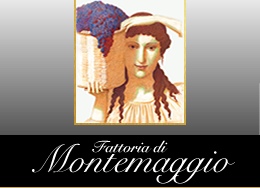 Dear Friends of Montemaggio, as the festive season is nearing, we are very glad to offer you some interesting ideas to give to your family and friends. Choose from a variety of different delicacies from Tuscany and from a selection of Montemaggio wines! We wish you all the best for Xmas and New Year!
The most widely accepted definition of organic wine is wine made from grapes grown in accordance with principles of organic farming, which typically excludes the use of artificial chemical fertilizers, pesticides, fungicides and herbicides.
The consumption of organic wine grew at a rate of 3.7 percent over the year ending September 19, 2009, out-pacing growth in the consumption of non-organic wine which grew 2% during a similar period. There are an estimated 1500-2000 organic wine producers globally, including negociant labels, with more than 885 of these organic domains in France alone.

The legal definition of organic wine is a complex issue and varies from country to country. The primary difference in the way that organic wine is defined relates to the use (or non use) of preservatives during the wine-making process.