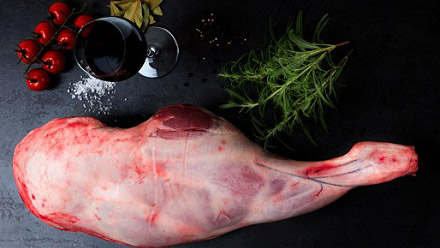 Wine, as a cooking ingredient, offers a cacophony of flavors.
Compliant with sweet, sour and spicy delicacies, wine increases the taste of the dish with its complex blend of body, acidity, notes and other subtleties. But it's not every wine that gives food that perfect touch.
Preparing food with wine is not for those who prefer quick fixes in the kitchen. It can only work if you know how the wine will complement the flavor of the food. That is truly something that only professionals in the gastronomical field can experiment with.
So to help you understand the concept of cooking with wine, we contacted the professional winemakers at Montemaggio, one of Italy's beloved vineyards, to provide us with their wisdom.
Understanding Wine Components
Wine is concocted with sugar, tannins, minerals, esters and many other components, each of which can show up on your plate.
Now, the acidic characteristic of wine though does disappear with cooking, proper balance in ingredients can allow the subtle flavor of your wine to shine.
For instance, if you have a recipe that calls for its good share of lemon juice or vinegar, cut back on the amount so it makes room for the acid in the wine.
Which to Choose – Red or White?
Cooking wines, such as sherry or your usual chardonnay, are readily available in supermarkets. But if you really want to have a wine extravaganza, choose the type of wine you would serve your meal with. However, first consider which wine will work perfectly with your choice of cuisine.
For instance, if you are looking to use wine with fish or a vegetable dish, choose a dry, crisp white wine since it is the most versatile styles of wine. Although if your recipe uses onions, carrots or tomatoes and is bound to have a hefty share of sugar, opt for a full-bodied and less white wine which will allow the flavors to integrate properly.
If you are cooking with meat or any indulgent ingredient though, using red wine will work in your favor, especially if it is red Italian wine.
However, when doing so, be careful of tannins, since it can become harsh when concentrated in any reduction sauces.
Rule of Thumb When Cooking Wine
According to many wine enthusiasts, the best way to find the right pairing of wine is to go with the land of origin.
For instance, if your recipe calls for ingredients that have its origins from the same place as your wine, you will definitely get a boost in flavor, since it will be naturally matched.
Montemaggio has received its fair share of wine lovers over the years because of this.
With the recipes originating from the same land as the wine, people get to experience the real harmony between food and wine.
So if you are a true oenophile who wants to taste wine at its finest, pack your bags and plan a visit to the Montemaggio vineyards to experience the ultimate tasting in Tuscany.